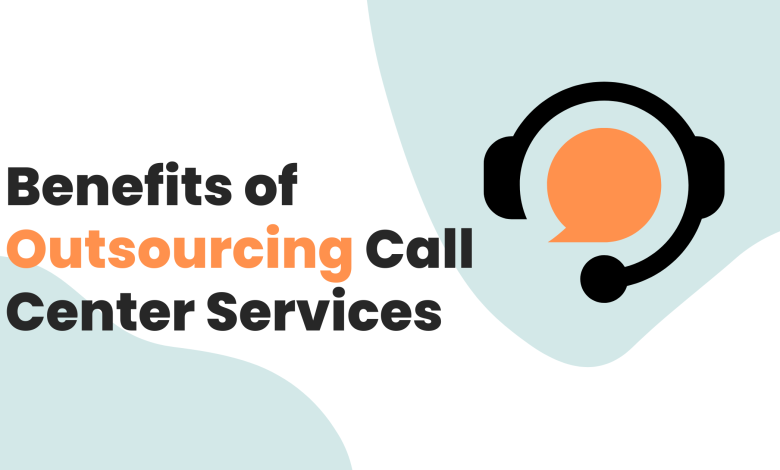 Most of businesses struggle to survive due to a lack of resources, staff, time, and advanced technologies to meet changing customer needs and demands. This is where outsourcing several business operations and processes can help startups survive and thrive. Call center services outsourcing is a great way for businesses to take the pressure of customer support off while delivering excellent services and support. This also helps focus more on other productive things that help a business grow greatly.
What is Call Center Services Outsourcing?
Call center services outsourcing is a process of hiring a third-party service provider to take care of your business's communication processes and operations like handling customer queries and complaints. Call center services outsourcing companies hire and train customer support agents, invest in advanced communication tools, and carry out customer support operations under your brand name. Hiring a call center services outsourcing company eliminates the need of setting up an in-house customer services department to keep costs lower while delivering a quick and excellent service experience.
In this hybrid marketplace, countless options are available when it comes to hiring a reliable outsourcing company for call center services. Once hired, you are no longer required to spend business money on things like office space, full-time employees, communication tools, and so on.
Benefits of Hiring Call Center Services Outsourcing Companies
Every business overhead is important when you want to grow your business and outsourcing call center operations to a third party can help you manage things in the best way possible while managing the business budget better as well. Here is a list of benefits of working with call center services outsourcing companies that will help you take your business to a whole new level while saving business money and resources as well.
Increased Operational Efficiency
Instead of managing and supervising different departments concentrating on several aspects of customer support, companies can hire call enter outsourcing services providers to get things done smoothly. These outsourcing companies have highly skilled professionals who focus on basic communication operations to deliver excellent customer experience. They are also equipped with advanced communication tools and solutions to deliver customers a great omnichannel experience. For example, they use AI-integrated software to automatically divert phone calls or emails to appropriate agents based on the nature of customer queries or questions. In this way, your business is better able to manage customer support operations efficiently without setting up an in-house team.
Cost-Effective
Almost all businesses go through a cost-effective analysis before they implement new tools, techniques, or policies. This helps them make informed decisions to enjoy better ROI. According to experts, companies that opt for call center outsourcing can save more than 30% every month. This huge reduction in business overheads initially comes from no need of hiring full-time customer support agents and setting up an in-house department with advanced communication tools. Call center outsourcing companies hire, train and deploy staff on their own as per the individual needs of every company that opts for outsourcing. Furthermore, companies don't need to pay for the maintenance of resources and for training of employees.
Access to the Latest Tools & Technologies
When you choose to outsource over an in-house department, the outsourced contact center is dedicated to optimizing customer communication performance and operations on every level of the customer journey. For this purpose, they use advanced tools and software to reach, connect and interact with customers. they also generate useful customer data and keep track of important customer details to help your business deliver a personalized experience. Access to the latest communication tools and technologies also gives you a competitive edge to help you stand out from competitors.
24/7 Customer Support
Another benefit of outsourcing call center services is delivering excellent customer support around the clock. This makes your business available and accessible 24/7 so customers can easily go through the buying journeys while staying in contact with your business. This allows customers to contact your business even after business hours to help you keep generating more sales even when you are sleeping. Instant and round-the-clock services boost customer satisfaction levels and show a higher level of trustworthiness for your services. Furthermore, this also helps your business unlock more opportunities to entertain customers contacting your business from different time zones.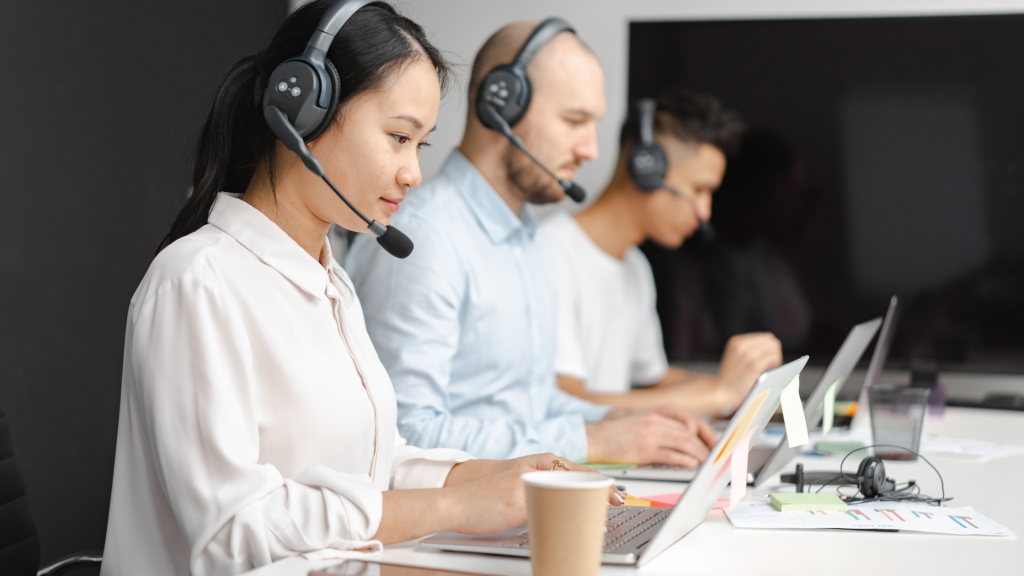 Scalability and Flexibility
When you outsource call center operations to a third party, you can effectively scale them as per the increasing needs of your business. The outsourcing company will manage to hire more agents to deal with increasing call times when your customer base grows. All you need to do is inform the company of your needs and they will scale up or down the services accordingly. In this way, you are only paying for the services you need. Enhanced scalability and flexibility are the other main advantages of outsourcing contact center services to a third party.
Opportunity to Work with the Experts
Outsourcing call center operations and responsibilities to a reliable company provide you with an opportunity to work with highly skilled and professional agents who are most polite and trained to deal with all types of customer queries. When customer calls are connected to agents who are polite and professionally trained, it increases customer satisfaction levels as well. They understand your business processes and needs well to deliver an excellent experience and resolve customer queries in the best way possible. Moreover, you can also avail their services to enhance the skills, expertise, and training of your in-house customer support team for better outcomes.