In this fast-paced world, you must ensure a reliable and fast Wi-Fi network to stay connected with the online world and perform critical operations. However, traditional routers are not working anymore because of the increased number of online users. That's why you need to switch to a mesh Wi-Fi network to ensure comprehensive coverage of the signals and eliminate dead zones. Based on their amazing advantages, numerous products are available on the web. You must keep your requirements under consideration to select the best one. We have developed this guide on the top 8 options to pick from.
Top Mesh Wi-Fi Systems
After researching the web and exploring the benefits of numerous products, we have extracted the following 8 Mesh Wi-Fi systems.
1 – TP-Link Deco AXE5400 Tri-Band 6E Mesh System
TP-Link Deco AXE5400 Tri-Band 6E Mesh System is the first product in this rundown because of its long range of connectivity of up to 7200 square feet. It is widely adaptable to your business requirements and can help you enjoy a seamless connection, which could be impossible otherwise. The AI-driven Mesh New 6 GHz band can increase or decrease the speed according to the requirement.
What We Like the Most?
Tri-Band Speed
AI-Driven Mesh
Easy and Management
Brilliant Customer Service
Multiple Communication Standard
What are the Cons?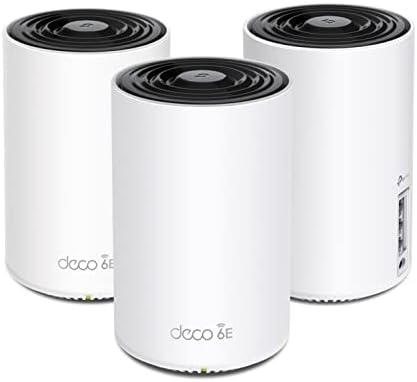 2 – ASUS ZenWiFi AX Mini Mesh WiFi 6 System
If you are looking for a comprehensive Mesh WiFi system for your home, ASUS ZenWiFi is the best option to go with, as it is pretty hassle-free to control. Also, its lifetime cloud-based security enables you to use it for longer. Above all, ASUS has added an amazing parental control feature to this product to allow you to block unwanted and explicit sites. Hence, it is the best WiFi mesh system for your home.
What We Like the Most?
Up-to-date protection
Easy management
URL filter and scheduling
Exceptional wireless speed
Free cloud-based security
What are the Cons?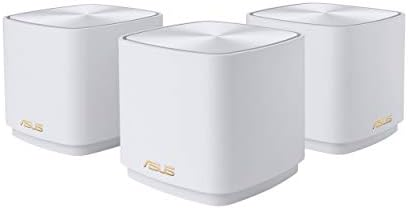 3 – TP-Link Deco AX3000 WiFi 6 Mesh System
TP-Link manufactures another high-quality mesh WiFi system to be added to this rundown. The Deco AX3000 mesh system is capable of providing a high band frequency of 5 GHz that can ensure good connection speed to up to 150 devices. Furthermore, there are 9 ethernet ports to allow you to connect your computers and laptops directly to enjoy the maximum possible speed.
What We Like the Most?
More gigabit ports
AI-driven mesh network
Can connect 150 devices
Eliminated dead zones
Minimal buffering
What are the Cons?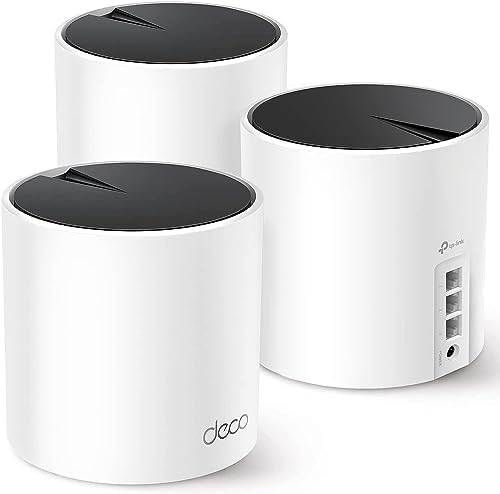 4 – Linksys Velop Pro WiFi 6E Mesh System
Fourthly, we have placed Linksys Velop 6E Mesh network as it can provide a connection range of up to 9000 square feet. If you own this for your business, it can connect up to 200 devices simultaneously. In addition, complete supported components come with it, including a power adapter, ethernet cable, installation guide, and documentation. Also, you can set it up quite conveniently.
What We Like the Most?
Exceptional coverage range
Brilliant speed
Continuous updates
Manage signals automatically
24/7 support
What are the Cons?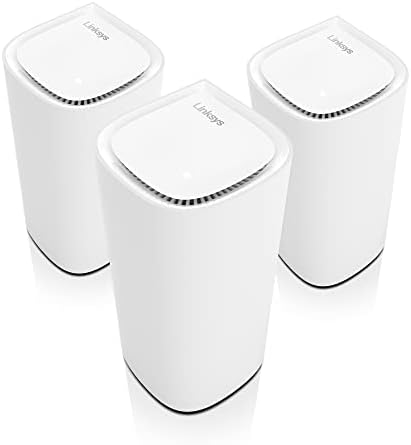 5 – NETGEAR Orbi Whole Home Tri-band Mesh Wi-Fi 6 System
If you are looking for a broader Wi-Fi range, high-speed Internet, and multiple device connectivity simultaneously, NetGear comes up with its amazing Orbi Tri-band Mesh network system. With this item, you can enjoy a maximum speed up to 2.5 Gbps. Besides, the effortless installation makes it the most suitable product for your home and business. Parental controls are also present.
What We Like the Most?
Netgear Armor protection
Smart parental control
1-year warranty
2.5 Gbps speed
Complete accessories
What are the Cons?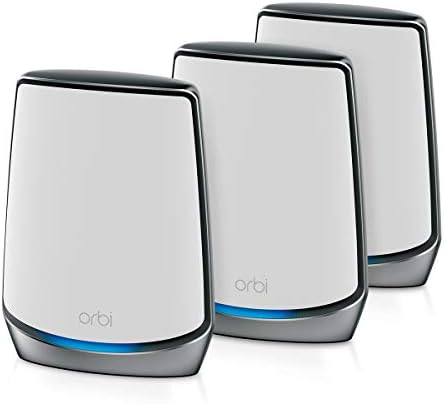 6 – TP-Link Deco M4 Whole Home Mesh WiFi System
Budget plays a key role when it comes to picking the Wi-Fi mesh system. Thus, if you are short of budget and want to buy a quality product without breaking the bank, you need to switch to the TP-Link Deco M4 Mesh system. Its dual band frequency ensures enough connection speed for your home.
What We Like the Most?
Tremendous customer satisfaction
2 Year warranty
Incredibly fast speed
24/7 customer support
Seamless mesh network
What are the Cons?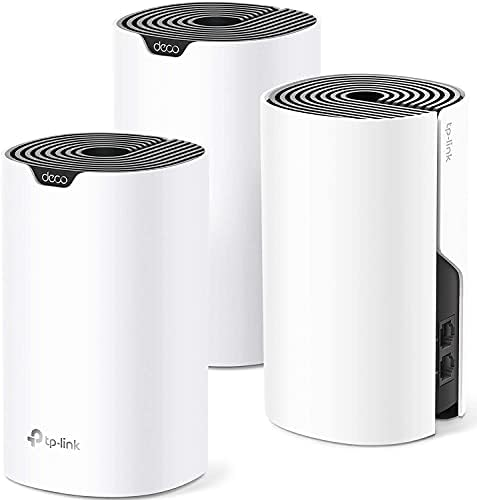 7 – NETGEAR Nighthawk MK63S Home Mesh System
With multiple gigabit ethernet LANs, you can connect your gaming PC, consoles, and streaming players to enjoy seamless browsing with NetGear Nighthawk MK63S. Furthermore, you can easily manage Wi-Fi settings with the official application to set Internet speed and monitor data usage.
What We Like the Most?
Nighthawk app compatible
Automatic security shield
Multiple gigabit ethernet LAN
Best for home
Beautiful design
What are the Cons?

8 – Google Nest Mesh Wi-Fi System
Lastly, the Google Nest Mesh Wi-Fi system is present among the top 8 options available on the web. You must pick this one if you are looking to enhance the network connectivity and speed simultaneously. Additionally, the brilliant design makes it even more sturdy in appearance.
What We Like the Most?
App control available
Multiple frequency bands
Budget-friendly
WPS enabled
Frustration-free packaging
What are the Cons?

Final Verdicts
The Mesh Wi-Fi system's choice depends entirely on your needs and preferences. Thus, if you are looking for a system for your home or business, you must consider the connectivity range and the speed to enjoy seamless and buffering-free browsing. It is necessary to monitor the number of devices to be connected simultaneously. It will also help you make a solid purchase decision that best matches your requirements. Further, the budgeting limit must be checked to avoid breaking the bank.