News & Features
Lexus RX 350 Makeover: Transform Salvage into a Showstopper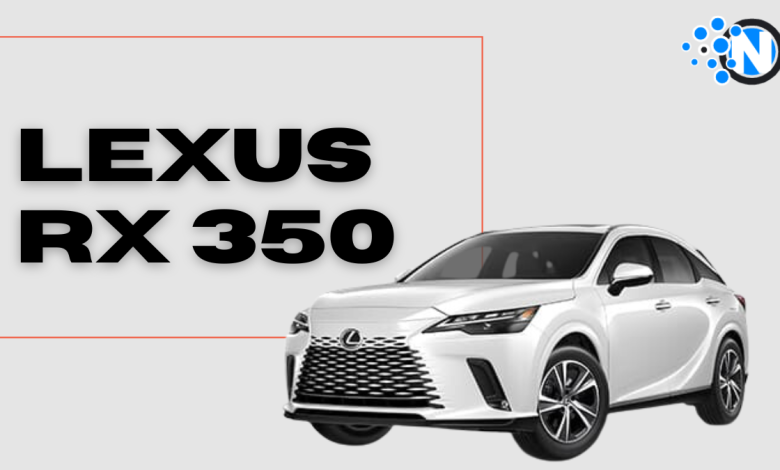 Buying a salvage Lexus RX 350 can be a smart way to save money on a car, but before diving in, it's vital to know the pros and cons of this type of purchase. Let's explore salvage car basics, the benefits and drawbacks of buying this type of vehicle, what's involved in inspecting a salvage Lexus RX 350, and where to find one.
With this information under your belt, you'll know whether a salvage Lexus RX 350 is right for you. But before diving into the world of salvage cars, let's look at a brief history of Lexus' best-selling vehicle.
Lexus RX 350: A Brief History
Lexus perfectly timed the release of the RX 300 in 1998 to coincide with America's burgeoning appetite for SUVs and crossovers. Thanks to its distinctive looks and luxurious features, consumers flocked to Lexus dealers, and a hit was born.
For 2004, the automaker totally revamped this crossover with a new appearance, more power, and additional premium touches. Lexus even updated the name to the RX 330 to signify significant changes from its predecessor. To support demand, Lexus added a factory in Canada.
The third generation rolled into showrooms for the 2010 model year with a revised name, the RX 350. Its more angular shape and more powerful engine helped modernize the RX in the face of growing competition in the segment. This edition served Lexus customers for the first half of the 2010s until the fourth-generation RX 350 appeared in 2016 with a totally revised shape.
A floating roof design and the brand's hard-to-miss "Spindle Grille" broke the mold from previous generations. Meanwhile, a longer wheelbase gave this RX 350 a larger and more accommodating interior, and the RX 350 L offers seven-passenger seating.
Being the fifth-generation Lexus RX 350 just launched for 2023, you won't find many for sale as salvage cars. However, it's helpful to know these latest versions are on the streets because it lowers the value of previous generations, including salvage vehicles (which is a good thing for car buyers).
Check out available salvage Lexus RX 350 auctions if you're curious about what options are available now.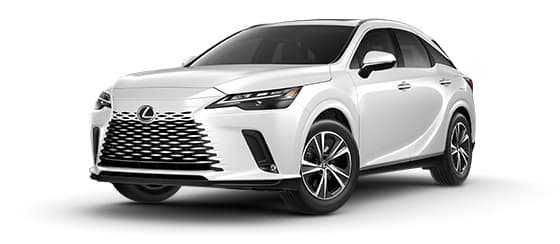 What Is a Salvage Car?
A salvage car is a different type of used vehicle than what you'll find at a car dealer or through a private seller. A salvage vehicle has been damaged to the point of being declared a total loss by an insurance company. This means that repair costs exceed the car's value. A collision can cause the damage, a weather-related incident (flood or hail), vandalism, theft, or another mishap.
Salvage cars are usually sold at auction but can find their way to dealers and individuals. One of two things usually happens with salvage vehicles. They are either rebuilt to be drivable again or dismantled for parts.
Pros of Buying a Salvage Lexus RX 350
The biggest advantage of buying a salvage Lexus RX 350 is a lower price tag. You'll pay as much as 50% less than a car without a damage history. Even after performing repairs and bringing the car back to roadworthy condition, money can be saved.
Salvage car buyers also appreciate the ability to customize them to their liking. In effect, they're starting from a blank slate, so changing the color or adding features is certainly possible.
And a salvage car can be an ideal option for those with mechanical abilities (or a willingness to learn) wanting the fun and reward of such a project.
Cons of Buying a Salvage Lexus RX 350
The greatest disadvantage to purchasing a salvage Lexus RX 350 is the potential for hidden damage. Visual inspections (which are covered below) only go so far in identifying issues with a salvage vehicle. Additional damage may be discovered once the work is underway, which increases the budget and lengthens the repair time.
Additionally, a rebuilt salvage car will have a lower resale value than its undamaged counterpart. However, that's the trade-off for buying this type of vehicle at a significant discount.
How to Inspect a Salvage Lexus RX 350
Before buying a salvage Lexus RX 350, spend time analyzing the car to get a handle on the damage and needed repairs. It can be worthwhile consulting a mechanic (especially one familiar with salvage vehicles) to support your efforts.
Check the Vehicle History: Using a service like EPICVIN, CARFAX, or AutoCheck, review the history of any salvage Lexus RX 350 under consideration. This step can provide insight into what caused the damage and provide a better idea about needed repairs.
Assess the Damage: Try to get a complete assessment of damage by identifying what parts are likely to need replacement, looking for structural damage, and checking for supplemental issues (like rust and dents unrelated to what caused the salvage situation). You'll want to examine the major systems like the engine and transmission for signs of damage.
Examine the Interior: Inspect the cabin for signs of water damage (like stains and mold). Look for missing parts and determine if the seats, carpeting, or other components need refurbishment or replacement.
Where to Find Salvage Lexus RX 350 for Sale
There are several places to buy a salvage Lexus RX 350. These options include:
Online Auction Sites: Platforms like A Better Bid are the most popular way to buy salvage vehicles. These auction companies have a large selection of salvage Lexus RX 350s that can be purchased without leaving home. The vehicle can then be shipped directly to your door or to a repair shop.
Dealers: While you won't find salvage cars at new car dealers, smaller independent operations may sell salvage vehicles. Selection may be slim, particularly if you're focused on a Lexus RX 350. However, you might find just what you need.
Private Seller: Finding a salvage Lexus RX 350 through an individual will likely be a stroke of luck, but you may come across someone whose damaged vehicle didn't get handled through an insurance company, or, they no longer want to deal with salvage cars.
Wrap-Up: Is Buying a Salvage Lexus RX 350 Worth it?
Going the salvage route for a Lexus RX 350 can be an excellent money-saver if you're willing to make the effort. You'll need to weigh if the pros outweigh the cons before proceeding. But, with the right precautions, buying a salvage Lexus RX 350 can meet your budget requirements and driving needs.