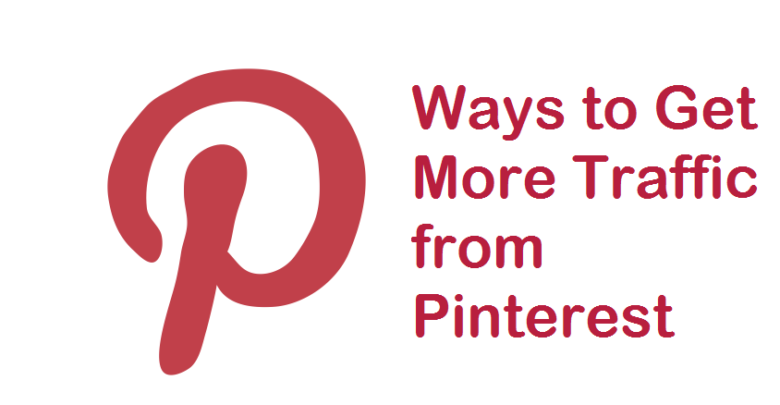 According to the experts, Facebook and Twitter seem like saturated and Pinterest is now considered as an incredible and seriously underestimated tool to increase website traffic. Whether you are in blogging, digital marketing or in the tech industry, you can make a huge impact on Pinterest by providing users with valuable and useful pins.
Have a glance on following ways to increase website traffic with Pinterest that you can use to elevate your social media marketing strategy and gain more organic traffic for your blog or website.


Increase Website Traffic With Pinterest
Sign up for Pinterest, Name your Profile and Confirm your Website
When creating an account on Pinterest to boost website or blog traffic, you should include the name of your business in your profile name and username to appear in more search results. You should also confirm your account by providing necessary verification details to make your profile appear in higher search results. Add concise but detailed business description in your Pinterest profile to let users know what you exactly offer. You should also confirm your business website or blog in the profile on which you want traffic from this amazing traffic generating tool.
Create Pins with Valuable Resources
According to the social media experts, Pinterest focuses more on showing pins to the users that lead to valuable resources like informative blog posts or services providing websites that are useful for the users. That's why, you should create pins that are steering users to valuable resources that help them to resolve their queries immediately or solving problems in real time. In order to get more traffic from Pinterest, you should create pins with most relevant images and useful resources. You should always link your Pins with informational web pages of your website or most relevant blog posts.
Grow Your Pinterest Followers and Reach
Having a big number of Pinterest followers is one of the vital things in order to boost website traffic. More followers you will have, more clicks and visits you will get for your website or blog. If you have more followers on Pinterest, you will get more likes, repins and reach on your pins.
In order to get more followers and boost reach on your pins, you should always share relevant pins to grab the attention of more users. For example, if you want to increase traffic for your digital marketing blog, you should be share useful digital marketing tips and tricks to help users improve their marketing strategies. At the end, Pinterest will start to show your pins in "Picked for You" on users' home feed to possibly reach millions of users.
Relevant Keywords in Your Board Names
If you really want Pinterest to show your pins in the "Picked for You" section on users' profiles, then you need to make sure that your boards have relevant and catchy titles. For example, if you want to get more users for your gadget blog or website, you should include relevant keywords like 'latest tech gadgets' or 'gadget reviews' etc to let users know that what you are actually sharing with them. Use of clickbait board titles can steer traffic towards your website or blog at start but later it will drop drastically.
Target Keywords in Pin Descriptions
Pinterest is more than a social network and also known as a discovery tool for inspiration and information that help users get things done greatly either personal or professional. It sounds like a visual search engine that lets users to gain useful information, data or content by clicking on the images shared by other users. People search for the stuff on Pinterest to make their life easier. So you should always share informative and useful pins with target keywords in pin description to make them easily noticeable and searchable. Make sure each pin that redirects a user towards your blog or website always have 2 or more target keywords in its description.
Apply for Rich Pins
Pins that include more details and information are known as rich pins and these are usually created for informative articles, blog posts, product reviews, recipes and apps etc. There are two major types of rich pins 1) rich pins for articles and 2) rich pins for products. And you should be choosing an apt type of rich pins for your website or blog to provide followers and other Pinterest users with more details and information. Rich pins can appear on both desktop and mobile devices with the unique appealing view to grab the attention of more users.
Follow the Top Players in your Industry
Following the top players in your industry can provide you with more creative ideas and useful information not only to grow your Pinterest profile but to get more traffic as well.
Following other like-minded people will also generate automatic pins in your profile, at the end you will get additional content to pin to your boards.