SEO
Few things that link builders actually want you to know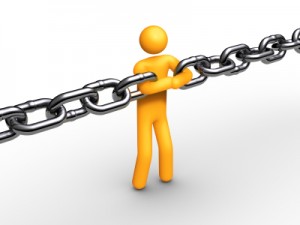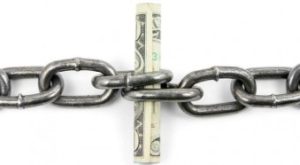 The job of link builders is indeed rough. If you have done various different things related to search engine optimization, you will know that there is nothing more frustrating and mind-numbing than link building. This is the general notion shared by most link-builders. The summer months can be especially difficult as everyone is on a holiday and hence the rate of response falls rapidly. During this time, if you actually take efforts to negotiate a link, you may have to wait for weeks for it to be live.
As long as link building is concerned, quality matters much more than quantity and yet we have seen many websites ranking really well when they actually don't have any reason to rank. There are times when sites which are full of spammy backlinks are outshining those which are abiding by the rules and guidelines and this has become a point of major dissatisfaction among the innocent business owners. There are number of factors which makes link building a difficult and complex process and here are few things that the link builders wished we knew better.
The Numbers
We usually calculate a number of annual numbers and one which stands out is the average number of hours which we take to secure one link. This is calculated taking everyone in the team into consideration. Before the Penguin update, the number used to be steady at 4 hours per link, but after this update, it went way up! Now it has become 8 hours per link and this is on an average. So, you may take 30 minutes to get a link or even 40 hours to grab the next one. While there are some links which happen instantly soon after you go for them, there are some others which may take even 15 minutes.
If you're the client or business owner, you should realize the fact that link builders can't perform miracles. Your website might not be as interesting as you think it to be and your products may not be that great. Nevertheless, even though you are 100% amazing, it is still tough to build worthy links. It is a tedious work and it may also be that the creative juices aren't flowing 8 hours in a day. It's not possible to force a link from anyone. We also have no control on what people do after a negotiation occurs.
When you're the webmaster
Yes, if you're a webmaster, it is okay that you will be annoyed by the unsolicited mails. There is really a potential that the link which we propose to add to your site can be seen as beneficial by the readers. Providing links to very good resources usually makes readers happy. The link builders know that webmasters get really angry when due to a mistake the link doesn't work. They too want their clients to remain happy and hence they can do anything to correct the link for you and your audience.
When you're the web developer
The only advice to the web developer is that you should keep it simple and short. Don't let 404 pages when you build links to them. Link building is indeed complex and someone who has not done it will never know it. Builders may think that laziness is one of the main reasons for poor performance but apart from that, there are many other technical issues to take care of.
Link building is a never-ending process which can be gratifying, frustrating and more so when your efforts are acknowledged and the issues are understood by others.