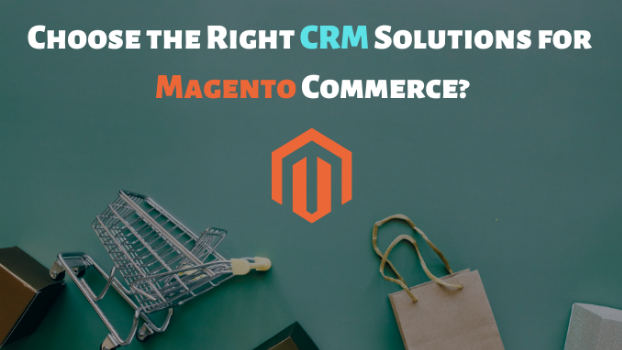 No business can play devil's advocate in proving that CRM is not essential and does not bring lots of benefits with business solutions. Once in a blue moon that we see any business working flawlessly without a customer relationship management (CRM) business solution.
With CRM Better interaction with clients is ensured, the client is treated as the main focus of a company's attention and efforts. Interaction with clients to validate all their needs are of main importance to your business.
New latest eCommerce CRM trends have changed how businesses used to approach, interrelate and influence customers. Better consumer relations influence consumers to stay loyal to brands that offer a remarkable User interface and customer experience.
Why Do You Need CRM For Magento Commerce?
Nowadays it has become difficult to understand the constantly changing behavior of the consumer. Customers change buying decisions due to a wide range of retailer's availability who are ready to provide a better user experience. Insights facts about certain data are important to understand like the average number of orders, average order value, utmost new order, cart abandonment number, number of order cancelation. In this scenario, CRM for Magento commerce helps in filtering the important information for merchants.
Online operational CMS systems like Magento are precisely designed to set up appealing User interface experiences and well management of eCommerce platform processes. The technology edge of the eCommerce business must be required to be equipped with an extremely robust eCommerce CMS with a CRM system.
CRM integrates perfectly with Magento to provide business solutions for Magento Omnichannel retail. Various management of sales and marketing-related features are also helpful in this.
Management of sales cycle
Management of contacts
Configuration of marketing automation
Management of Social media
Integration of marketing with email

Benefits Of CRM Solution For Magento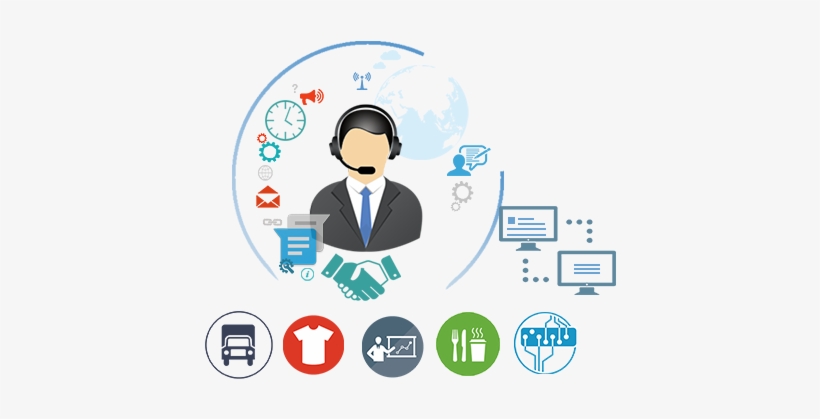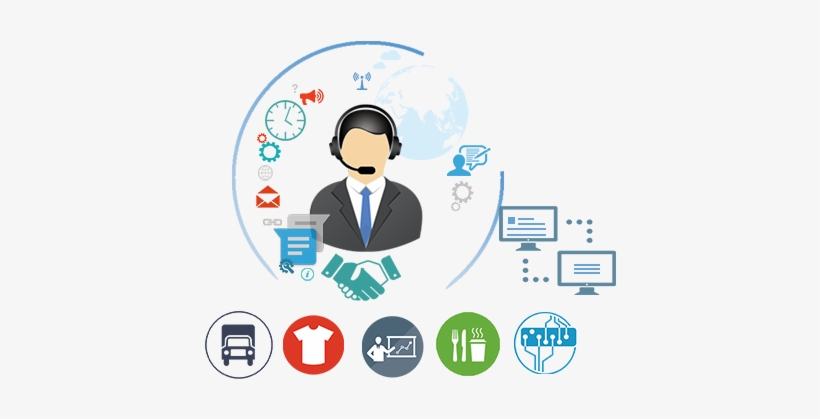 1 Improved demand and supply chain
When a CRM solution is adopted by eCommerce business houses the time demand and supply chain will be improved with the right production due to a better understanding of demand. Real sales data with the ability of right forecasting eliminates the wastage of production. Customers will be much happier when eCommerce businesses supply them with what they demand.
2 Improve sales team performance
With CRM business solution sales team performance is also marked to be improved. Integration of CRM with sales proved to be an effective way of improved customer interaction in a proper way by the sales team. Guess what! Order of customers will be managed effectively by the sales team consequently customer satisfaction will be improved.
3 Reporting and forecast
CRM promotes reporting in a customizable way that will also show business forecast actions entirely in a proper way. For instance, the forecast includes sales forecast report, exact budget report, deal-close possibility report, and more. Forecast planning tends to help improve the overall business performance.
4 Minimize losses
A minor mistake in the business could lead to a big problematic issue in business activity. Therefore, it entails making some changes in the method business is adopting. The traditional method is required to change with a CRM business solution to ensure the minimization of losses in an appropriate mode.
5 Gain a competitive advantage
In the trend of cut-throat competition, competitive advantage is easy with CRM as it assists in Automated and coordinated information for the enhancement of performance. Performance is enhanced by safeguarding the accuracy of order fulfillment and on-time delivery of goods. Accomplishing business prospects and getting involved with new customers becomes an easy task.
Best Things About A Good Magento CRM Solution
Trying to figure out the best things about a good Magento CRM solution, don't worry we sort out this for you, let's have a look.
Full customer profiles
With Magento, it is possible to see the consequence of people's actions related to orders, returns, reviews. Ecommerce CRM helps in looking at the whole procedure at a separate level.
When a person decides to buy something but due to some personal reasons, they left the added item on a cart. There are chances that maybe they will return to buy the product from an unabandoned cart on the next day. So, in this scenario, certain information will be received in the admin panel like
Details of product added on the cart, purchased by them, viewed.
Details of order history containing value with products.
Detail of complete log session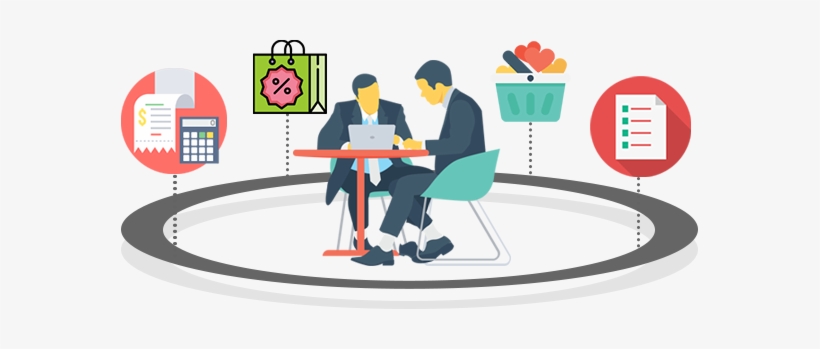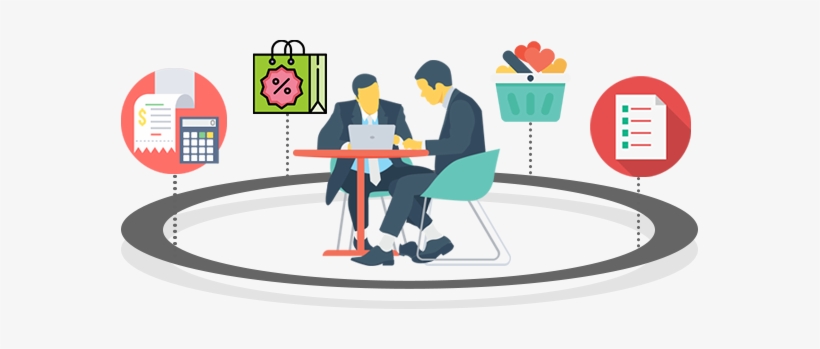 A visitor to customer log
How visitors are converting into customers and how they are deciding on buying something. It is important to keep an eye on what actions visitors are taking before ordering. It is possible to put together visitor data with customer profiles when the individual identifies. Putting Data of visitors is only possible with Good CRM. Full profile and data are amalgamated with CRM which helps in tracking the actions of an individual.
Filters for segmentation
Specific customer segments based on behavior are created with a good Magento CRM tool. This is beneficial for the business as it lets the eCommerce business influence consumers by the shopping habits, involve them in a pertinent way, and increase sales. Let's understand this concept with few examples of filtering that will be beneficial for growth.
Individuals from a particular region bought something from your store.
People who shopped for Christmas and got a coupon, after this, they again purchased something on New Year's Eve.
Frequent visitors who constantly visit but do not purchase anything.
People who bought something last week and are still looking for something to buy.
Custom tagging
Tagging with customization attracts customers to buy something from your eCommerce store. Segmentation and personalization are becoming easy with custom tagging. Let's understand this term with a few examples that spot a noteworthy characteristic of the clients or somewhat significant around their spending behavior.
Great shopper
Email reader
Voucher lover
Wicked evaluation
Beware return
Customer feedback log
With customer feedback, business houses can improve their performance. Helps in getting a clear idea of what customers think about the shopping experience on your site. Chances of improvement and better ideas are also initiated with getting a crystal-clear picture of what consumers think about your products.
Automated email helps in collecting feedback from customers in CRM. It is an easy method to contact users and even thank them for the positive feedback
Integration with an email marketing tool
With different segments dividing customers as per their buying behavior, email marketing takes a new role. You can send emails to customers as per what they like and offer according to their likes. A CRM platform with its email functionality will save you extra time and effort. With this feature marketing, email can be directly sent to users.
Do CRM marketing
Now it's time to use significant information in sales and marketing. With data-driven marketing, you will get a clear picture of the individual behind an order. With a better understanding of an individual, you can improve sales tremendously.
Hyper-relevant email marketing
This type of email marketing helps in the personalization of consumer experience with behavior intuitions.
coupons, games, holiday sales, etc send them again to affect their buying decision.
React to certain actions without sending more emails.
Give proper information regarding a return, useful tips.
Send emails on time when they are visiting the site again.
Customer retention
It requires a long process of acquiring new customers and in this case, it is essential you probably concern about retention and recurrence order. Here are some effective ways of building expressive customer engagement and relationships over time.
Re-energize perfect customers
Speeding the buying cycle
Motivate cross-sells and upsells
Push advertisement of a product that people were looking for
Invest some extra money in bringing loyal customers
Takes advantage of seasonal changes

Top Magento CRM Solutions For Your Magento Online Store
HubSpot
Price $50 – $180 p.m.
"Full-stack Magento CRM"
HubSpot is considered to be one of the widespread customer relationship management (CRM) systems that are designed for digital marketing and cross-border sales. It is a complete stack CRM tool that suits virtually each business type as well as eCommerce. HubSpot is proved to be an enhancement eCommerce ROI for Magento-powered stores. unsurpassed CRM suitable for content marketing management, email marketing, social media performance, website and search marketing optimization, and many other doings to make the complete digital experience.
HubSpot CRM includes three core functional solutions for various kinds of business, have a look.
HubSpot Marketing Hub

supports marketing tools such as lead generations, marketing automation, marketing Analytics.

HubSpot Service Hub

Customer services are provided with processing tickets, customer feedback, and building a knowledge base.

HubSpot Sales Hub

leads are managed, interaction with clients such as email tracking, meeting scheduling, email automation.
Sugar CRM
Price $40 – $150 p.m.
"Full integration with Magento"
SugarCRM is an optimal choice as of its simple but reliable feature package. It is suitable for those merchants to have a clear focus on marketing and sales channels. This system helps the sales and marketing team to save a high portion of time in assembling insights, managing customers and revenue. They are the best in analytics and future forecasts.
SugarCRM delivers their individual customer side REST API and it can be used easily with the assistance of Magento developers to implement this integration.
Agile CRM
Price $14.99 – $79.99

"All-in-one Magento CRM"
The agile term defines being able to move quickly and easily, which perfectly suits Agile CRM Software. With sales and marketing automation for small businesses, It is the best, easy, influential yet reasonably priced Customer Relationship Management.
Agile CRM is the only complete, end-to-end CRM that brings sales, marketing, and support automation As SaaS. It assists small and medium commercial managers altogether parts of a client voyage, from a sole platform, to drive justifiable, climbable growth.
More than 15000 customers at the worldwide level trusted and used Agile CRM. Social media channel integration with CRM is also easy such as Facebook, LinkedIn, apps, and platforms such as Google Apps, Microsoft Exchange.
Various features of Agile CRM supports customer service, marketing, sales.
Contacts and deals management, meeting management, and project management for the sales team.
Social group, marketing robotics, and tracking for the marketing team.
Feedbacks and tickets dealing out, automatic responses, feedback for customer service.
Microsoft Dynamics CRM
Price (Price variation based on marketing, sales, commerce, customer service)

This CRM was developed by Microsoft focused on enhancing the customer relationship for any organization. This CRM solution is effective in driving sales productivity and marketing success for business houses. CRM also can handle the whole customer support chain, and deliver social perceptions, business intellect, and a lot of other out-of-the-box functionalities and features.
Mobile support is also the main feature of dynamic CRM for using CRM apps on mobiles and tablets. Microsoft dynamic is available in two categories, have a look.
CRM Online

CRM Online is based on a subscription way with offering mostly favored for organizations that may not want to manage all the mechanics elaborate in a CRM implementation.

CRM On-Premise

On-premise solutions more customization is provided by Microsoft in which the servers and databases are managed by the customer. It required technical assistance as well as adequate time to set up the CRM and get it in succession.
Freshsales CRM
Price ₹ 2,099 – ₹ 9199
"Better and smarter Magento CRM"
Freshsales is a sales CRM envisioned for high growth, high-speed sales line-ups with features such as in-built mobile and email, lead marking, consumer behavior monitoring, and automation, along with other CRM features on one individual platform. Freshsales is a fragment of the Freshworks product domestic and the top leading product of freshwork in Freshdesk.
Vtiger CRM
Price free of cost – ₹2940 p.m.
"Feature-rich and affordable Magento CRM"
Vtiger company offered both cloud and open-source versions of CRM applications. It is perfectly suitable for small and mid-size businesses (SMBs) by providing a functional solution package at a reasonable and affordable price. It provides a marketplace with hundreds of plugins and a massive team of businesses and developers. A massive number of organizations are using Vtiger CRM Open Source as a complete on-premise CRM application deprived of the requirement to pay for affluent commercial licenses.
Vtiger's open-source CRM application was initially branched from SugarCRM. It was done to complete the intention of being an entirely open-source CRM application with equivalent functionality to SugarCRM and Salesforce.com. Its cloud application was released in 2010, and added features such as an innovative interface, progressive reporting, and email movements.
Zoho CRM
Price ₹58.33 – ₹ 199
"Devoted tools with tons of characteristic"
Zoho is an MNC based Indian company, has expertise in software development, cloud computing, and web-based business tools. For merchants, it is difficult to find any CRM that provides more characteristics and integrations in an effective way than Zoho. Zoho provides enthusiastic tools for CRM, Inventory management, customer support, and help desk, also for marketing management.
The individual consistent substitute for integrating Zoho CRM with Magento in the market as of now. This article is being written as Zapier which would prerequisite sign up for first-class accounts together Zoho and Magento as premium Zapier plugins and will entail once-a-month subscription charges.
Salesforce
Price (Price difference based on marketing, sales, commerce, customer service, etc.)
Salesforce is a cloud-based CRM system and provides business solutions for different types of businesses. You are just one step away just integrate the Magento store with Salesforce, after this, you can manage several business aspects. A complementary set of enterprise applications engrossed in customer service, marketing automation, analytics, and application development.
The good news is that you can easily include Customer relationships, SEO campaigns as well as Paid advertisement campaigns to manage everything in a single place.
There are numerous conducts to integrate Salesforce data with Magento. Still, the most effective way is using the Magento extension provided by Magenest.
Wrapping Up
After coming this far you will get a crystal-clear picture of dissimilar CRM have a diverse characteristic, some have more features on the other hand some have less. Pull yourself together because there is massive competition in the Market of CRM business solutions for the Magento online store.
It is recommended to choose CRM business solutions wisely, integration complexity with Magento, and complexity of use should be checked earlier. Selecting your Magento CRM for ecommerce, contemplate in what way it is actionable, by what means it allows you to drive sales via the collected data.