Laptops
How To Buy The Best Dell Laptops Docking Station?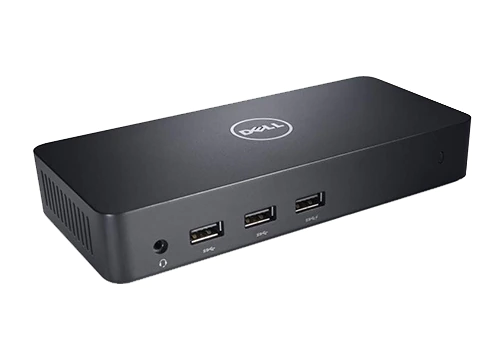 As a potential buyer looking for a system to work on, you might be greeted by the question, "Whether to buy a laptop or a desktop?". Both have their pros and cons. A laptop is more convenient and productivity friendly, whereas, a desktop is more powerful and allows bigger operations. The good news for buyers is; you can get both in one purchase.
If the choice of your laptop is a Dell, you get numerous options in Dell laptops docking stations. A docking station is an interface device that allows the users to attach their portable computers to connect to other devices. Basically, with a docking station, the users can get a desktop experience by using it with their laptops.
Also Read:
5 Google Products That Are Definitely Worth Your Money
Best Buy Monitors – Find the Right Monitor for your PC
Factors to Consider while Buying a Docking Station: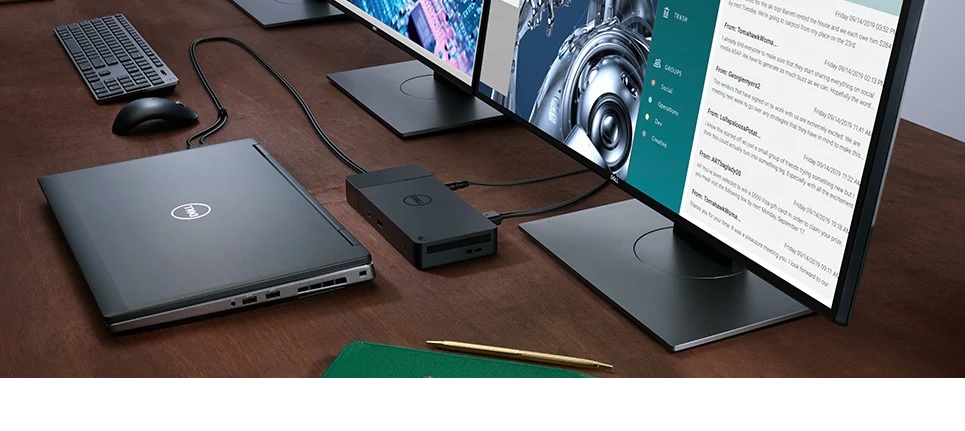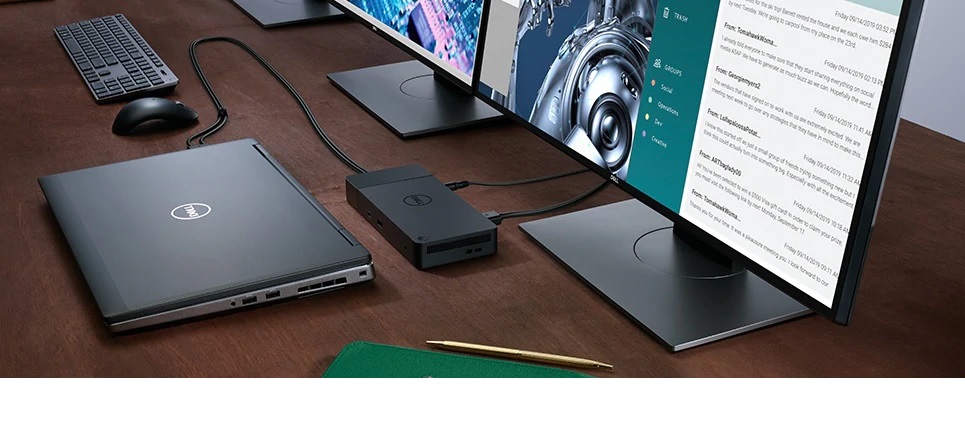 Before purchasing a docking station for your laptop ascertain your needs by considering the following factors in docking stations:
The USB Port of your Device
Make sure of getting a docking station that complements the USB port in your device. Buying those docking stations would benefit you more. For example, if you were to attach a Thunderbolt dock to a laptop of a different brand or vice versa, the differences would be clear.
Nowadays, a single USB Type-C port is available for most laptops, even those which relied on connectors of their brand, like the Microsoft Surface.
Built and Design of the Docking Station
Before buying a docking station for your laptop, ensure through images how the complete setup looks in your place of work.
In the docking station, there are several ports, some are for permanently attached devices and others in the front are for connecting devices such as your phone, or USB flash drives. Ensure that all the ports, the lengths of the wires and the overall ergonomic built are ideal for you. Small problems such as short cables can cause complications.
Video Specifications in the Docking Station
Any standard dock will get you a full HD standard 24-inch display. However, if you want an advanced, high-resolution 4K display, you need to buy more powerful docking stations for the best video specifications.
The USB ports in the dock must be compatible with other devices such as your phones and laptops. Incompatible ports will lead to slower processes such as longer charging time. Therefore, it is important to check the formats and power output of the docking station you plan to buy.
Power Output of the Docking Station
A docking system has a certain maximum output. The output level differs from one model to the other. By checking the specifications properly, ensure that the docking system has enough power to keep your laptop functioning. For users with high-end laptops with powerful GPU and CPU, getting the latest docking systems is a must. Checking your laptop's power needs and comparing it with the maximum power output of your docking station is important to ensure a fitting dock.
Read More from our Tech Blog:
Advantages of desktops over laptops
Ways To Protect Your Computer from Viruses and Adware
Best Dell Laptop Docking Stations to Look Into:
Dell has a variety of high-performing docking stations. Some of the best ones are:
Dell 3100 Docking Station
Dell 452-BCYT D6000 Universal Dock
The Dell WD15 Monitor Dock 4K with 180W Adapter
Final Words:
With a docking station for your laptop, you get the power of a desktop while still having the nimbleness and convenience of a laptop. Having the right docking station can help you by increasing convenience, efficiency and power.
Follow our tech blog for the latest tech-related updates and news. Our tech blog offers valuable insights and reviews to help you choose the best technological solutions.