Tech
Bot Names- How to Pick a Cool Name for Your Bot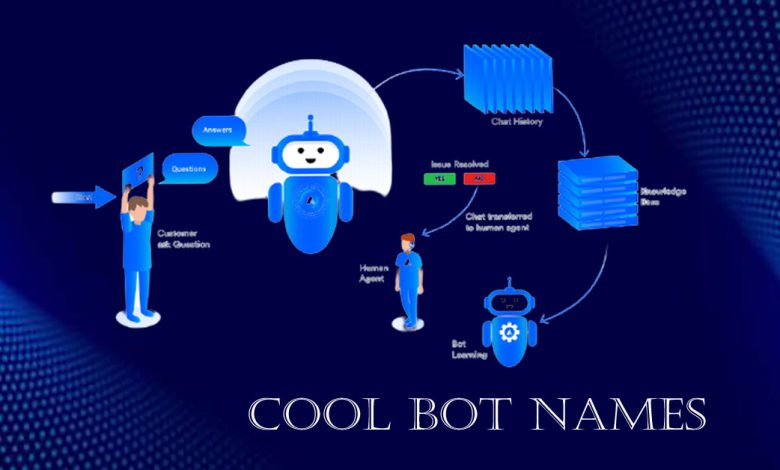 Choosing bot names is one of the most important things to influence your customers properly. Many people have different random names which seem to be very cool but don't have any influence on the customers. As they have a poor selection of bots and are generated by somewhere else that is quite different from your business category or is considered a weak point in the business. Chatting with a chatbot is an awkward interaction, as many people didn't enjoy the conversation and felt uncomfortable. Whenever a chatbot will start the conversation by telling its name, it will give a human being sensitivity to its chat. Why should you choose a bot name? What are the benefits of picking cool bot names? Mainly people are stuck in these queries, they became nervous and don't find any suitable outcome for their chatbot?
Steps for Picking Bot Names
If you are also looking for cool bot names, here are the top steps to go on for the best name selection for your chatbot marketing. Do follow these and then create a name?
Identify The Function of Your Chat Bot
There is always a motive and an idea about creating a bot, these functions are expected to be fulfilled by the bot to reduce the workload over humans. If you have created a bot without any function or any usage then there is no need to search for its good name. The first step to building the bot's name is to structure its functionality to have a clear idea and way to go through for the next step. Your chatbot is an extension of your business, so it is necessary to highlight its functions and capabilities genuinely. A person loves to chat with a professional and mannered being, the chatbot in this way impacts him through its cool dialogues and good name.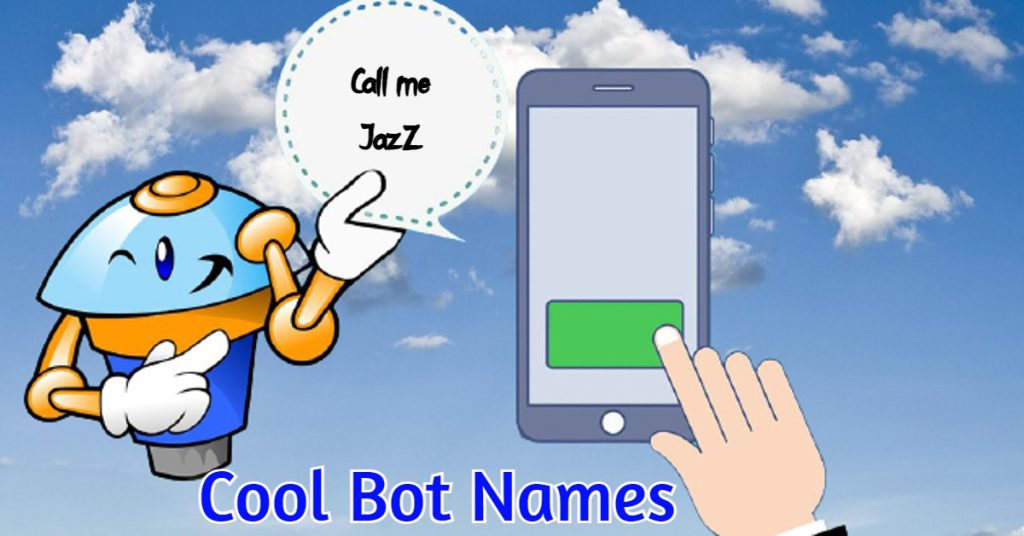 The personality of Your Bot
Assign a role to your bot to attribute human characteristics to it. The role will help the people to understand that they are talking with a man as this kind of view make them accept the robot as a human being. Many experts have also characterized bots in such a manner that nobody can think about those as a bot. Moreover, when you'll give a role to your bot and will consider it a member of your team then it will be also easy for the people to remember it and recall it next time. You should develop its tone and speech after finalizing its personality, a brief introduction section of the bot personality will also help the people to ask the relative question. You should also choose the gender of the bot for making the process more effective.
Females name bots are favorites for some people. While creating a female bot, you should have more thought-full conscious and less aggressive chats which is suitable for B2B and personal services.
Consider the Type of Chatbot Name
After giving a personality to your bot it is necessary to give bot names, you can select any robotic or human name. If you want that the customers to identify that they are chatting with a robot, they choose a name that should seem like a robotic name. A robotic name increases customer satisfaction with your company, as you allow them to talk within the limits of time without wasting their time. Whenever You are using a human name, it increased their expectations and they increased many conceptual questions related to your business, which are sometimes not adjusted in the bot. Consequently, they didn't think you were the right guider and choose another way to way. However, many social media brands use human names as they have multiple admins and teams to answer the customer's queries by themselves instantly.
Creative and Descriptive Name
You can go with any name on your bot, there is no hard or fast rule to pick cool bot names but creativity works better than anything else. You don't need any traditional name for your bot. Only the distinctive name of the bot will be very effective. Whereas a descriptive name will identify the nature and services of your company. That all depends upon how deep you think? And how clever and catchy names you make for your company. You can select these names for your chatbot, Web bot, Techy bot, Volt bot, Smart bot or Cybernetic, etc.
Check the Working Of the Chat Bot
After Making changes in your bot's name, you should check the work liability of your bot through different experiences as it is essential. Sometimes after minor changes, Chatbot loses its work liability due to inappropriate data. Make sure that your cool bot name is working accurately doesn't have any issue in responding to the persons and is responding quickly to every kind of question. This kind of attitude will improve the customer's engagement otherwise you may lose interest in customers.
Final Thoughts
In this brief note, I've tried to give the best steps which will be fruitful for you in the selection of cool bot names. I've also highlighted some benefits of choosing a bot name. Never compromise on the workability of your chatbot always try to do something unique and clever for better outcomes. Hope this experience will help you in achieving more success in your business.