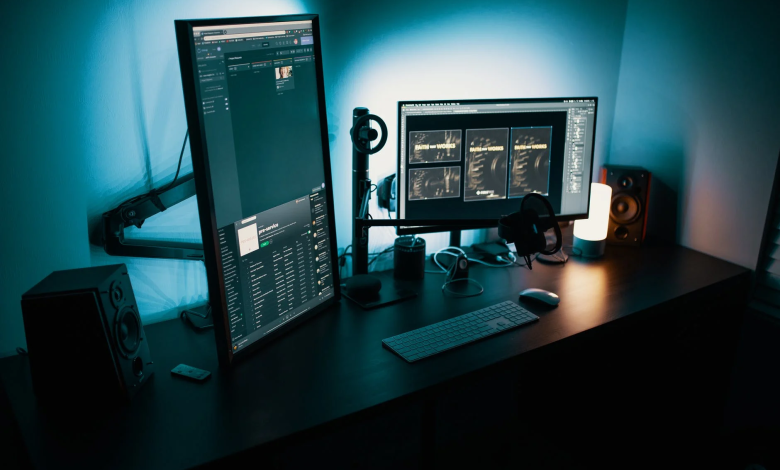 Technology is working, developing, changing, and adapting at an exponential rate to serve more and more. Especially, through 2020, circumstances changed which raised the use of technology more than ever in history.
Technology has altered every aspect of how businesses used to operate a few years back. Let's find out how technology is changing the business today.
1. The Way of Communicating and Sharing Information
There are a few things that are critical for every business including communication and sharing of information. Technology has made it faster, easier, and more efficient to share information and keep it. Certain technological advancements such as Slack, Zoom, Microsoft Teams, social media platforms, chatbots, etc have been quite useful in the daily lives of every business.
Sales enablement allows businesses to track buyer-seller conversations and also receive analytics on the basis of user behaviors. With deeper intelligence, businesses can also get customer information and use it to enhance the experience of customers. Businesses can also hike up marketing productivity and reach their customers with help of automated communications.
2. Use of Artificial Intelligence
Artificial Intelligence has changed various business processes and reduced the workload of humans. Businesses can use AI to maintain a competitive edge and perform better and serve their customers.  AI can be used for a lot of things from machine learning to security, CRM, and in real estate and financial sectors. Businesses can create a meaningful custom logo design and communicate with the audience directly. AI-powered logo maker tools have been quite useful in this case.
AI is also used to track buyers and predict the intent to purchase on the basis of their search patterns, what customers view and open, etc. AI has also replaced long-standing workflows and integrating with AI will soon become a necessity making a significant impact.
3. Increased Collaboration
Today, due to Covid-19, businesses are not able to chat in the break room, walk down the hall to your coworker's office, have a meeting in a room together, or give a presentation in a room. So, the need to collaborate, maintain that environment, and maintain understanding among coworkers has increased even more. Studies have shown that 60% of work time is spent on exchanging information, collaborating, responding to information and emails.
There are plenty of collaboration tools available in the market to make this task easier and quickly such as Google Drive, Slack, Microsoft SharePoint, One Drive, and much more. These tools are effective in streamlining how to work together remotely, file sharing, project collaboration, storage, tasks, etc. Along with this, these tools use technology and provide real-time insights into projects making them more efficient.
4. Enablement of Remote Working
With the Covid-19 pandemic, companies were forced to begin working remotely which made the transition of work environment change so quick. Companies came to know that they work effectively with remote working which they never thought of. Technological improvements and increasing demand for employees might keep remote working growing. For instance, a logo designer sitting in Australia can create logo designs for USA-based companies with help of the internet. An AI-based logo creator can be used to make designers' work much easier and faster.
Companies need to have access to the right technology and infrastructure for sustaining remote log-ins, project management tools, bandwidth to handle video conferencing, etc. Instead of operating on an hourly basis, shift to measuring employee output. Remote working also saves various costs such as real estate, reduction of carbon emissions, electricity bills, etc.
5. Increasing Functionality
The software solutions being used to create crucial hardware and software for companies can be easily created and have become affordable too. Moreover, tech-savvy people and entrepreneurs have increased exponentially in just a few years. Today, recent college graduates can easily create a back-end inventory system sitting at home in very little time, which once was created by multi-million dollar companies.
Such solutions today are offered by individuals, companies, etc at very affordable rates and have become quite easy to use. In addition to this, if you didn't understand then you can easily find various tutorials online. Today, there is no need to hire employees or sign long-term service contracts to get good services, everything is readily available.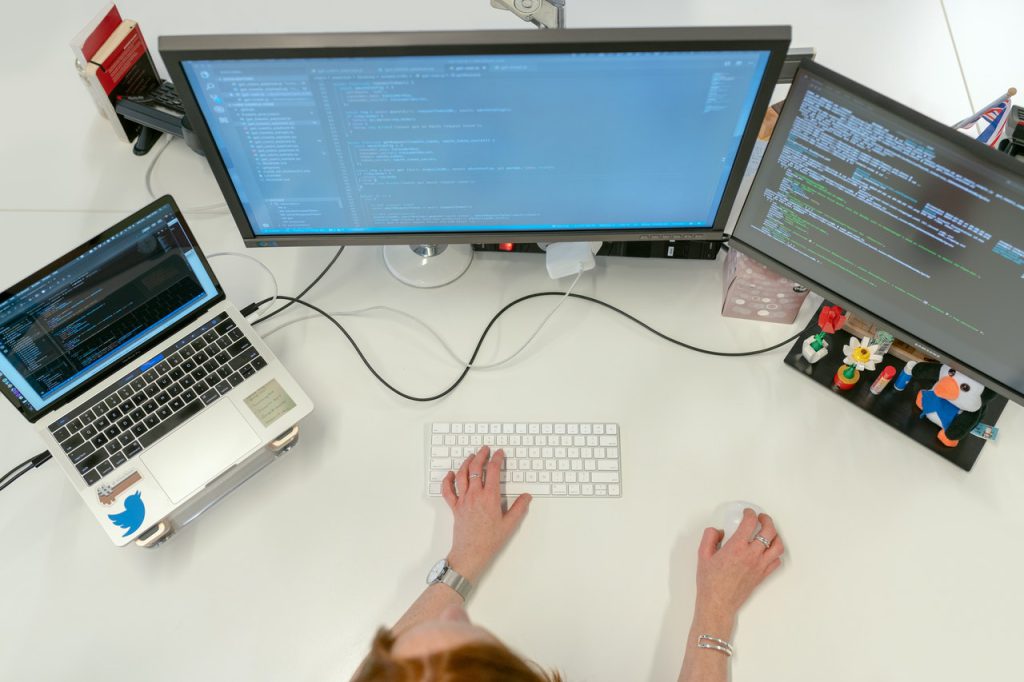 6. Cloud Computing and Digital Transformation
Digital transformation has a direct effect on how a company or a business will operate, optimize its resources, deliver to customers, etc. Cloud technology has been effective in providing a foundation to become more collaborative, customer-focused, and efficient. With cloud computing, businesses can let the third-party servers do some operations and let businesses focus on core responsibilities. For instance, a flyer maker can be used to create flyers or attractive brochure designs.
Furthermore, businesses that use cloud computing can work more innovatively, efficiently, scale better and bring new capabilities fast. Businesses with tight budgets get the opportunity to use software solutions at low costs as compared to the past.
7. Increased Employee Productivity
Employee productivity can be raised through the use of technology. Computer programs and software for businesses allow employees to process more information than manual ways. Business technology can also assist in reducing human labor in business functioning. This helps in saving various costs for businesses. Especially, small businesses especially can save labor costs as well as employee benefits. Business technology also has an effect on employee performance.
8. Securing Sensitive Information
With technology, business owners can secure and keep important company information from anyone else. They can easily create secure environments for creating safe business or consumer information. Plus, such environments can be created in cost-effective manners and very easily.
Many business technologies and software solutions are user-friendly. They allow business owners with minor backgrounds in information technology to use tools and features to the best.
9. Broaden Customer Bases
Technology helps small businesses to reach new customer bases. Instead of just working in the local market, technology can be used to build your business regionally, nationally as well as globally. Retail websites are an effective and very common way to sell products to various economic markets.
Customers can have access to such websites all the time and it is a cost-effective option too. Businesses can also use digital advertising (free or paid) to reach new customers and impress them.
10.  Mobile Priority in Businesses
Out of all the devices being used, mobiles are the top priority. So, businesses getting inclined towards mobile-friendly operations has become a must. Various processes such as sales enablement, content marketing, customer relations, shipping, invoicing, etc can be done from mobile phones and just with a click of a button. Mobile phones are essential for customers as well.
More and more people use mobile phones instead of other devices for purchasing, selling, finding information, businesses, reading, booking cabs, and much more. Technology has made it so easy to stay in touch and turned the whole world into a global village. Mobile technology and communication software together has created a hyper-real web of real-time information.
Plenty of technological solutions is available today which can be used for the betterment of businesses. People can establish their businesses, broaden their customer bases, use AI for effective working, enable remote working, increase functionality, and much more. AI logo maker tools such as Designhill logo maker can be used by logo designers to facilitate their business.