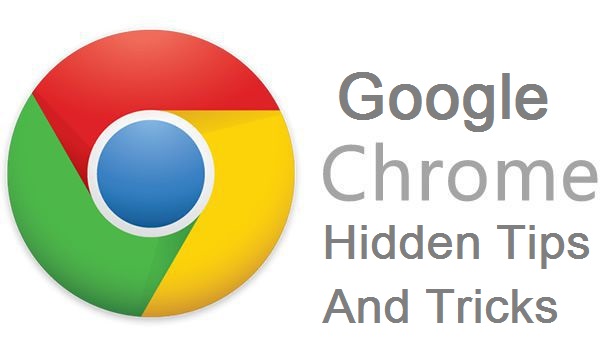 When its time to choose a web browser, you will definitely search one with features like communication tools, user-friendly interface, productivity suites and entertainment along with high speed.
Yes, really Google chrome is the one that has everything you need in your favorite web browser and below you will read some hidden tips and tricks of google chrome you need to know in order to improve productivity as well as to work smartly.
Google Chrome browser has been a much-loved web browser for a big number of savvy internet surfers and is plenty of tips and tricks to make Google Chrome more effective, faster and reliable as well.
Bookmark all tabs
Do you know that you can bookmark all tabs that are open in Google Chrome at once?
Yes, you can do it with the number one browser of the world in a single click.
Just click on the single tab and then, select the option with 'Bookmark All Tabs' from the option that you can view with a right click.
Simpl way to do is the short key 'Ctrl+Shift+D', and you will get all tabs bookmarked successfully.
Pin Tabs
If you want to visit a tab quickly, then you can pin it in Google Chrome easily.
Just right-click on the tab you want the pin,  then, select 'Pin Tab' option from the menu appeared.
Reopen accidentally closed tabs quickly
When an opened tab is closed accidentally, you can reopen it easily if you are Google Chrome user.
Just use the short key 'Control+Shift+T' and get the tab open back in the same place where it was.
Incognito mode
If you want to surf the internet without keeping the history details, you must choose google chrome for this purpose because it provides Incognito mode.
When you turn this option on, it will not keep a record of your search history. It also hides your internet browsing from your internet service provider.
You can choose this option from setting or simply by using this short key 'Ctrl+Shift+N'.
Jumping the different tabs without using the mouse
One of the best google chrome hidden tips and tricks is that you can easily jump from one tab to another without using a mouse. Yes, just hold the control button on the keyboard and press the number of the tab you want to jump.
The extreme left tab of the chrome can be reached with ctrl+1.
Quick short key to delete browsing history
Google Chrome allows you to check and delete the web browsing history by using the short key 'Ctrl+Shift+Delete'.
You can also choose between options appeared whether you want to remove or not.
Plenty of Free Google Chrome extensions
When it comes to improve efficiency and functionality, Google Chrome could be the best choice for you because it provides plenty of free Google Chrome extensions.
These can help you a lot in doing different things. For example, if you want to open Google sheets quickly without closing your web browser, you can add Google sheet extension in Google Chrome for this purpose.
Hidden game
If you are unable to reach a website due to no internet connection or some errors, you can wait for the connection by playing the hidden game that you can start by pressing the space button.
It would be the great thing to spend time when there is no internet.
Saved Passwords in Google Chrome
Looking for a simple way to see the saved password for different web accounts? You can do it with google chrome easily by 'chrome://settings/passwords' in the search box.
In results, you will get the complete list of saved passwords at a glance.
Quick translation
Did you know that Google Chrome has built-in translator? Yes, it has and can translate quickly than any other translator.
You can translate a single word or a phrase by writing in search with the language in which you want to translate. For example, 'how are you in greek'.