Tech
Enterprise Browsers and Common VDI Alternatives for your Organization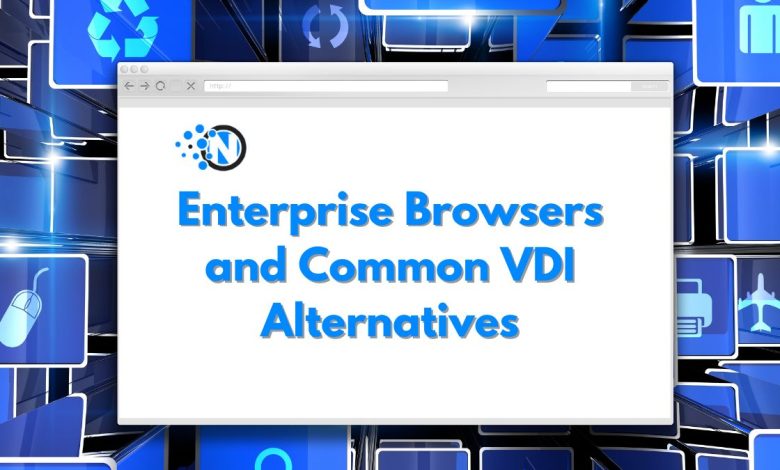 Sharing data over the internet is one of the major methods cybercriminals use to steal an organization's data and resources. Many businesses often deploy enterprise browsers and VDI solutions to mitigate such occurrences.
Although you can use an enterprise browser solution to protect your company's data, many other alternatives are always available. This article will take you through the meaning of enterprise browsers and VDI solutions and solutions that can serve as alternatives.
What Are Enterprise Browsers?
Enterprise browsers are web security solutions where individuals and organizations can browse the internet with enough protection against cyber attackers. These are browsers that come with exactly the settings that are needed to keep the data and resources of an individual or organization safe from cyber attackers. The regular type of browsers available usually come with default settings which are not generally safe for organizations or individuals handling large data. However, with the enterprise browser, it was custom-built to suit the cyber security needs of anyone surfing through the internet.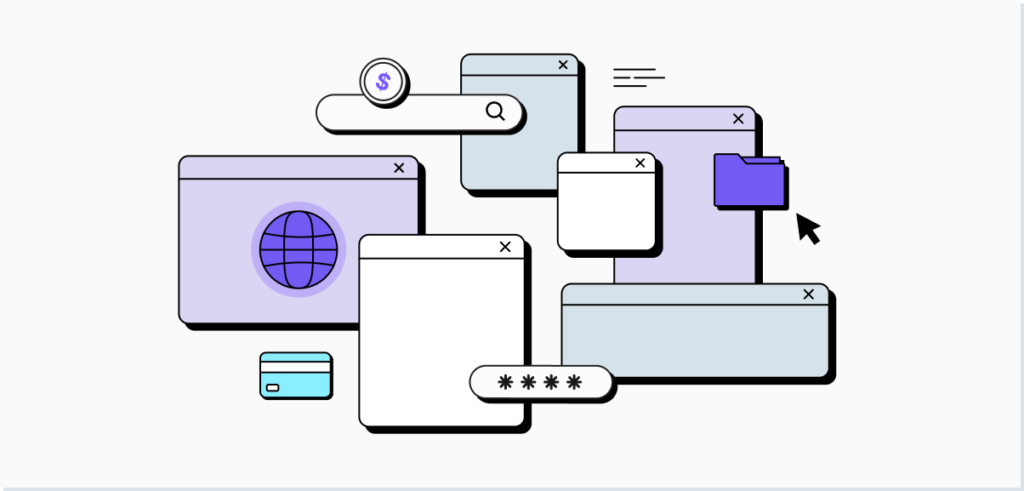 What Are VDI Solutions?
VDI (virtual desktop infrastructure) solutions are similar to enterprise browsers in terms of the type of service they provide to an organization. It performs the exact purpose of protecting the data and resources of any organization by deploying a virtual representation of the company's desktop. It is basically a preconfigured image of an operating system that allows the employees and other organizational executives to access the company's applications through a virtual desktop. All these processes prevent cyber attackers from exploiting or attacking any security vulnerabilities that may be contained in the physical desktop.
Internal And External Web Applications of Enterprise Browsers and VDI Solutions
Employees accessing internal web applications can come with their own risks, as their endpoints (personal devices) Can be filled with a cyber security loophole that hackers can utilize to launch an attack. So to curb security risks like this, many organizations are deploying solutions like enterprise browsers and VDI solutions to secure employees when using internal web applications.
The VDI solutions deliver internal web software and sometimes even traditional desktop applications without the risk of cybercriminals hacking into them. They do this by shifting all the operations that happen on a physical desktop/operating system to the cloud. This way, all the actions in an organization's systems must be scrutinized for any security risk in the cloud before any access is granted. The same thing applies to enterprise browsers, as they provide a soft landing where organizations can use internal web apps with reduced risk of a cyber attack.
Nowadays, many organizations use applications and SaaS solutions that aren't deployed internally whenever employees use them. To prevent these external web apps from posing a security risk, VDI solutions and enterprise browsers are also deployed for mitigation. Although when both of them are compared, one can easily see that enterprise browsers are more cost-effective and easier to use.
Enterprise Browser Alternatives For Your Organization
1. LayerX
LayerX is a browser-agnostic platform that can turn a regular, normal browser into a very secure and impenetrable browsing software. It does this by deploying real-time monitoring technologies and policy enforcement elements that help to ensure that any data contained in a browser is well secured from malicious elements.
2. ManageEngine Browser Security Plus
ManageEngine Browser Security Plus ensures data security by providing 360-degree monitoring and visibility of all the activities in a web browser.
3. Talon
Talon is an excellent alternative, as this chromium-based browser can provide organizations with the desired data loss prevention purposes. It is unique in ensuring that an organization's data and resources are secure from cyber attackers through a very sophisticated process. It does this by isolating the browser from local endpoints to protect it from any malware or malicious elements that may be contained in such endpoints.
4. Brave Browser
Brave browser is another enterprise browser alternative, as it has some of the necessary components to provide secure web browsing for any organization. Despite being privacy-oriented, you can increase the security of this browser by adding more web security solutions like browser-agnostic platforms.
5. Microsoft Edge
The new Microsoft browser, rebranded as Edge, has many exciting prospects and contains settings that can be tweaked to ensure the safety of an organization's data.
Common VDI Alternatives
1. VMware Horizon Cloud
VMware Horizon Cloud is an excellent alternative to virtual desktop infrastructure, providing organization access to various applications from a Microsoft Azure subscription. Since it is hosted in the cloud, it allows an organization to work on any application, deploy it, and manage them without any security risks.
2. Workspot
Workspot – Enterprise Desktop Cloud provides clients with cloud-native architecture for virtual desktops, allowing organizations to do many activities without data loss.
3. Citrix Virtual Apps and Desktops
Citrix Virtual Apps and Desktops allow organizations to use, share, and manage any software anywhere without posing any risk. It offers many options, such as cloud service, on-premises, or a hybrid model, allowing organizations to choose based on their needs.
4. Nutanix Frame
Nutanix Frame is a good alternative for virtual desktop infrastructures because organizations can easily deploy their activities in the cloud or on-premises. One of the best things about it is that it is very much compatible with HTML5-capable browsers like Chrome or Firefox.
Conclusion
Enterprise browsers and VDI solutions serve the same purpose of protecting an organization from any cyber threat projected by hackers. But many alternatives are available, assuming an organization doesn't have many funds to secure the services of an enterprise browser or VDI.
While looking for enterprise browser alternatives, organizations can use solutions like LayerX, Talon, and Brave Browser. And for virtual desktop infrastructures, an organization can use options like Nutanix Frame, Workspot – Enterprise Desktop Cloud, and Citrix Virtual Apps and Desktops.