Business
Why SaaS SEO is Important for Your Business
If you are a business owner, an entrepreneur, or a marketer in the tech or SaaS space attempting to establish a steady and purposeful online presence, you are likely aware of SEO (Search engine optimization). SEO is a strategy for raising the exposure of your website and drawing more clients to it by obtaining a prominent ranking on the Search Engine Result Pages (SERPs).
Without SEO, a company, regardless of its size, cannot exist in the online marketplace and would soon fall behind the competition and generate little money.
Now, SEO is a game-changer in and of itself; even if you choose twenty other marketing methods, nothing can top a correctly implemented SEO strategy.
Why is SEO Important?
The primary objective of SEO is to improve a website so that search engines will promote it and bring it more organic traffic. It does not imply you should cram your website with keywords. For example, the most prominent search engine, Google, ranks your website based on a variety of criteria, including fundamental web vitals, page content, the number of backlinks to your website, and whether or not your website is indexed and displayed, to name a few. Therefore, company owners must build a plan that serves client demands and adheres to search engine criteria by ensuring that their websites are well-structured not only from a content perspective, but also from a design/development one. For instance, if you want to increase traffic to your tech or SaaS site, you will need to pay particular attention to your approach, as typical digital marketing tactics and SaaS SEO. 
Ways SEO Can Benefit Your Company
Below are five of the several ways SEO might benefit your tech or SaaS firm.
Increases Brand Recognition
Many people believe that SEO is just utilized to generate organic traffic to a website, but they neglect the fact that it also improves brand recognition. As your website continues to rise in search engine rankings, more and more prospective customers will become familiar with your brand. They may not click on your website, but they will link your brand with the service or product they want.
Helps to Improve User Experience
The finest aspect of SEO is that it enables you to focus more on the user experience, as search engine algorithms rank sites with a better user experience higher. There are a variety of aspects that might influence the user experience, including website performance, mobile-friendliness, and visual stability.
If your website takes too long to load and is difficult to browse, you will observe a rapid decline in consumer conversion. Websites that are clean and provide a seamless user experience will rank higher, have a lower bounce rate, significantly more page views, and a greater customer conversion rate than those that are outdated and difficult to browse.
Raising Conversion Rates
Target the keywords that will assist your website rank on the first page of search engine results if you are executing an SEO plan for the first time.
According to one estimate, forty percent of clicks are directed to the first three organic search results. Compared to sites with lower click-through rates (CTRs), those with greater CTRs will be able to keep their search ranks.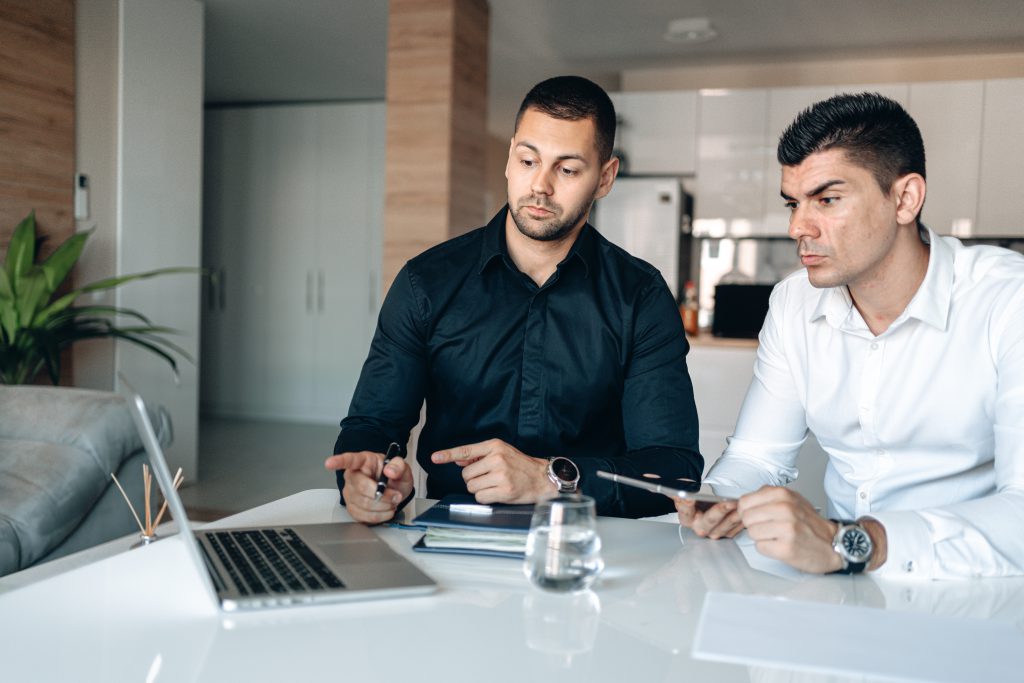 Provides a higher rate of return (ROIs)
If you compare old marketing techniques to digital ones, you will notice that traditional approaches are prohibitively expensive and may not even return half of the initial expenditure.
Digital methods like SEO are not only cost-effective, but their return on investment (ROI) may be greater than 100 percent. In any case, if your ROI is subpar, SEO allows you to monitor how you might enhance your user experience in the future to accomplish your ROI objectives.
In addition, SEO is not an advertisement or promotion that interferes with the user's experience; rather, it is more of a hack that may improve your ROIs by operating in the background.
Superior to Competitors
The internet industry is expanding fast; where formerly there were 10 to 15 enterprises in a certain sector, there are now hundreds. To stay ahead of the competition in your industry, SEO is the most effective strategy you can adopt.
Using various SEO tools, you may determine which of your competitors ranks higher than you in the search engine results pages for a certain phrase. This will allow you to explore and assess their capabilities and methods, which can assist you in developing user-engagement tactics for your organization. You may also employ Google Search-derived data.
Create interesting, original, and succinct keywords that may draw more consumers to your business as opposed to those of your competitors.
Using unique keywords will help you rank at the top of search engine results pages (SERPs), as well as enhance your click-through rates, which can lead to an increase in conversions. Thus providing you with an advantage over your rivals.
Conclusion
It is now abundantly evident that SEO is a crucial component of any website or organization. In addition to aiding in the expansion of your firm this year, the aforementioned five strategies will also help you stand out in the tech and SaaS sectors.