eCommerce
E-Commerce Shipping Guide for Small Businesses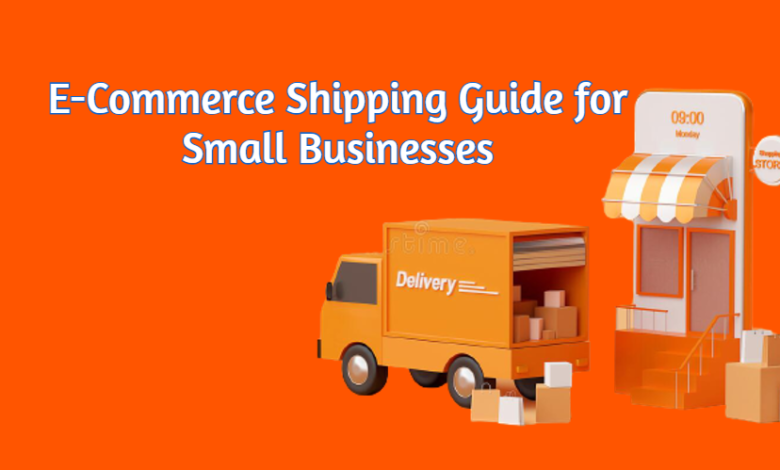 Any online purchase delivered from the retail shop to the customer's hand is called E-commerce shipping. The purchase can be performed through different E-commerce platforms. Shipping or courier companies help small businesses by providing them with logistical assistance and inventory management. After the COVID-19 pandemic there arise many retailers converted their stores to different E-commerce platforms. Many considered that just creating an online store is the full process of running an e-commerce store. However, many businessmen do it with proper planning and get higher revenue from this transformation. Shipping speed and cost of reaching are much more effective in gaining the customer's loyalty. Mainly customers prefer fast and secure shipping for their purchases, over the growing numbers of E-commerce platforms i.e. Amazon, eBay, etc. If you have started your E-commerce journey and are confused about shipping, then this article is going to become very informative for you.
Things to Consider Before Shipping Your First Order
In E-commerce platforms, your customer means a lot to you, it depends upon you how you catch his loyalty towards your store and how you treat him with his order. New small businesses must have good conversations and interactions with their new customers to build connections. The trust of your customers brings them, again to your store. Here are some tips to take care of before shipping.
Packaging of the Product
Packaging is the first presentation of your product to the customer when he unboxes his order, delivered by your store. Professionally packaging the products highlights the superiority of your store. The packaging depends upon the product you are shipping to your customer. Some products need a box for shipment due to sensitivity and size. Those can include electronics and products made out of glass. However, these have to have different packaging too. For example, custom packaging for electronics has different requirements from custom packaging for glass products. Some products can be delivered through a mailing bag. Try to use the logo bag of your small business while shipping. You should buy shipping material in bulk and use flat bags for smaller items.
Destinations of Shipping
First of all, you should plan the place to ship orders, you should analyze the delivery charges of all the nearer places where you can get enough revenue for shipment. For international shipments of your products, you should know about the products which can be delivered to a specific region. Many countries have banned some items from the entrance into their area. International shipping has more taxes, and customs duties and needs more documentation for product clearance.
The volume of the Product
Small Businesses with fewer shipping orders can handle their shipments in their place. They can easily manage two to three shipment orders in a weak. Small businesses that have just started shipping will have a different E-commerce strategy than the big stores like Best Buy or Target. Businesses having more than a hundred orders in a month should consider outsourcing and fulfillment to save their time and money. 
Speed and Payment
Offering free shipping on a low-price item can cost you money on sales. Minimum order transactions increase the amount the customer spends in your store and make sure the sales cover the shipping cost. You should offer fixed shipping rates for small are medium products. If you are offering this over all your products, this will help you in getting a stable revenue throughout the shipments. You can offer your customers same-day delivery, Two-day shipping, and overnight shipping methods in different packages. 
Returns Policy
In Ecommerce shipping, a return policy is very effective in the case of both customer and retailer, you should take all the things and policies as straight as easy to move back. You should provide an easy and fast returning experience to your products. To prevent bad reviews it is necessary to remain in touch with your customer till he confirms your page.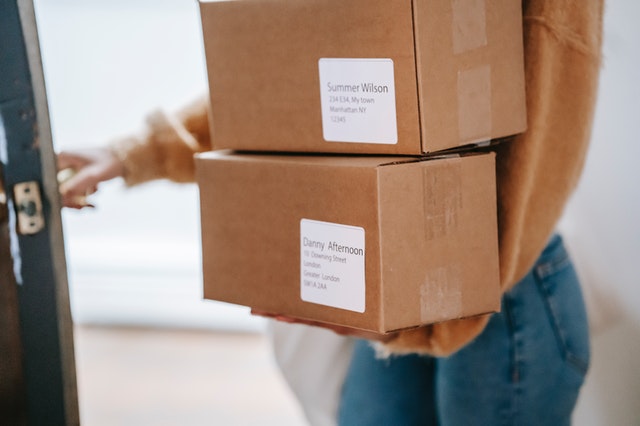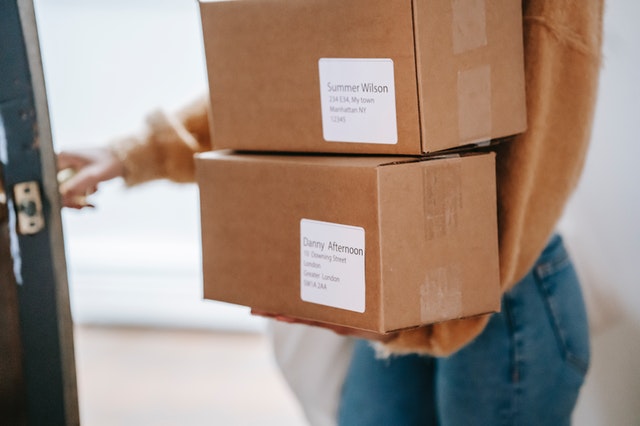 Choosing the Shipping Vendor
Courier companies handle your business value in an E-commerce store. The first impression your customer got from your business is your product delivery period. Your small business completely relies upon the hands of your shipment company. You should choose it wisely and try different shipment companies. Sometimes, these are demanding different costs for the same shipment. USPS is the best and cheapest shipping company in the US. FedEx provides different Ecommerce shipping packages for the same shipment. Without getting involved in the shipping processes, you can also choose Fulfilment by Amazon (FBA) or Shopify Fulfillment Network.
Calculating Shipping Costs
The most tactical part of your E-commerce shipping plan is pointing out your shipping costs over the different products. If you don't calculate it properly you may run out of money. You should add all the little charges before finalizing the total shipping cost of the product into the hands of your customer. You should ideally calculate the full shipping cost which you pay by yourself. You can calculate shipping costs through different methods. If you are not adequately prepared for international shipping, you cause the risk of delaying customers' orders, or your customer may be charged excessive taxes and fees on their purchases. With this point of view, take the time to research the international shipping laws of that state where your customer wants shipping. If your customer is expected to pay customs duties when the package reaches him, you should include it in your shipping disclaimer.
Conclusion
No matter where are you from? And where are you shipping? Ecommerce shipping has made all this easy for you. Before shipping the products analyze their quality and standard to protect your small business reputation. An effective E-commerce shipping strategy is an essential part of every E-commerce business. This short guide about shipping will help you in getting more and more progress of your small business.