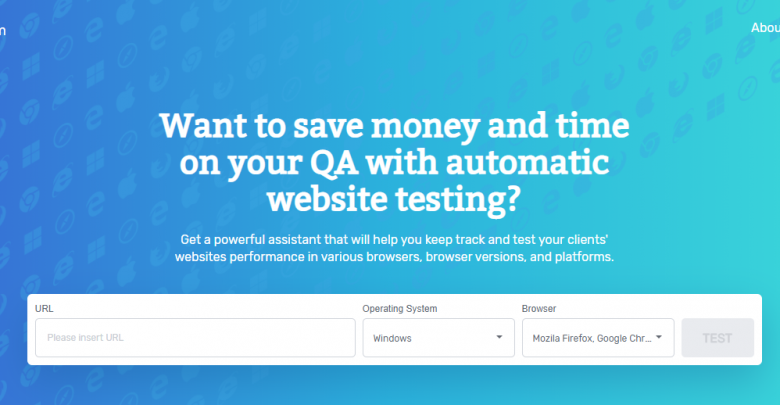 Introduction to Cross-browser Website Testing
Everyone in the web development industry is aware of the term cross-browser testing. Basically, it is a process of making sure that a website or web app developed works properly on different web browsers available for web browsing. It is the responsibility of all web developer and designers not only to accomplish web development projects as per details mentioned in the scope of work but also to make sure the website or web app will perform suitably no matter what browser, operating system or device a user is using to access it. Plenty of cross-browser website testing tools are used by web developers to check the compatibility of a website with different browsers, and Comparium is one of them and offers amazing cross-browser testing features and quick optimum results.
About Comparium
Comparium is the one-stop destination and best companion of professional web developers for cross-browser website testing. It works great on all widely used operating systems such as Windows, macOS, and Linux, etc. As the optimal performance of a website plays a significant role in making a business successful and popular in this digital business landscape, Comparium tells that whether your website is compatible with different web browsers available and performs greatly as well or not.
Testing a website on several web browsers has never been easier, but Comparium lets you do this within a couple of minutes. Once the testing is done, the service provides you with a detailed screenshot of your webpage with a preview of how it looks on a selected web browser.
How Comparium Works?
In order to check the compatibility of a website with different web browsers and operating systems, a user needs to visit the official website of Comparium to find out the following fields:


Simply enter the website URL in the designated text box, choose an operating system, web browser(s) and hit the test button to get started.
Once testing is completed by the Comparium, results will be shown in a new window wherein the user will see a list of screenshots for each selected browser arranged in an order. Server errors and configurations that are unsupported will clearly be marked in the grey area to help you recognize the confines with the selected operating systems and browser configurations for the purpose of improvement. The PDF file of the obtained screenshot can instantly be shared with clients or colleagues to get things in order.


Features of Comparium
Comparium helps you to do a quick review of the website on multiple platforms through a single test via simulation software to make the website quality assurance process easier for you. It not only provides the best results but also saves a lot of time and effort that web developers can use for other productive tasks.
Cross-browser testing can be done manually by browsing the website in each version of the browser against different operating systems. But it is a time taking and tedious task. Manual Cross-browser testing can also lead towards several human errors and issues. Thankfully, Comparium has successfully replaced the tedious process of manual cross-browser testing with an automated cross-browser test process. Now anyone can check the compatibility of a site with a web browser with a few clicks. Moreover, one can also run this test offline with Comparium to save precious time and effort. Report of the offline cross-browser website testing sent to the users via email.
A user can check many websites in Comparium without facing limitation issues and spending a single penny. Comparium itself is collectively compatible with all the latest operating systems and web browsers available in the market. It makes the life of web developers easier as they won't run into the annoyances of finding different tools for cross-browser website testing to test a website for a new OS platform or web browser.
Its quick results in the form of a screenshot can easily be emailed to the concerned when the test is successfully completed (whether online or offline).