Tech
Best Gaming Routers in 2018
Top 5 Gaming Routers to Buy in 2018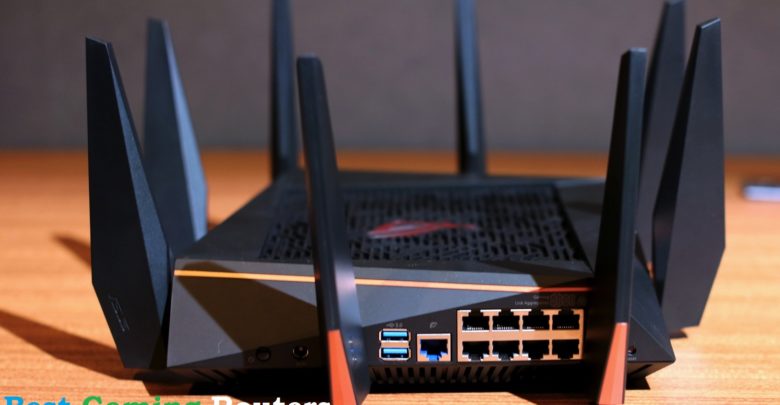 If you experience slow internet connectivity and buffering in online gaming even if your internet connection has high speed, then this post is for you because we have discussed the best gaming routers in 2018 here.  You might think there is something wrong with your computer or internet provider is not giving you full speed but what you don't consider is that there might be some problem with your router. A router is a device that gets the internet connection and distributes it to all the connected devices. A typical internet router has one job to do; provide high-speed connection to any or all connected devices. It doesn't know any difference between Netflix or Torrent or online gaming. At the same time when you are playing an online game, your roommate might be watching a movie on Netflix so the router might give him priority over your game.
This is where gaming routers come in business. These devices are specifically made to provide a better gaming experience for online users. With this router, you can easily tweet settings to always prioritize your gaming over other connected devices and with easy dashboard settings, you can even look up how many people are using your internet and how much each device speed is. So if you want to enjoy the best games of 2018 with high-speed internet, then check out these best gaming routers and decide which one to buy.
Top Gaming Routers of 2018
Best Gaming Router #1 Netgear Nighthawk AC3200
What's different about this particular gaming router that keeps it at the top of the list is the set of functions and features that you will get with this equipment. At first, you might think that you are paying extra money for this standard gaming router but after experiencing the work efficiency, you will no longer see the price is an important factor. This is a gaming router that not only brings most of the options to your fingertips but it also has a very simple dashboard. With this router, you can easily prioritize your online gaming over web surfing or cloud uploading. You can also see how much speed each connected device is getting from the router or even evaluate how much speed a specific game requires from the device.
Price: $259.99 $220.00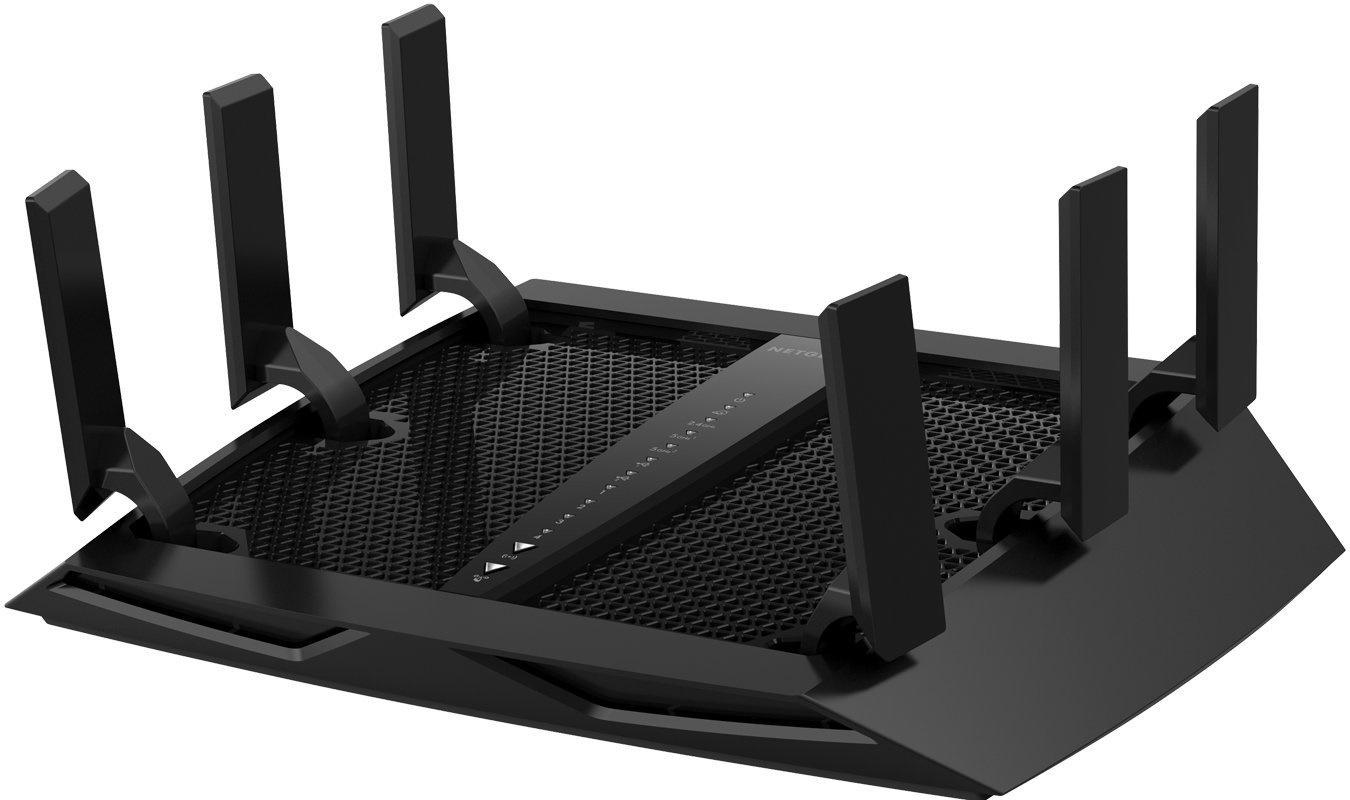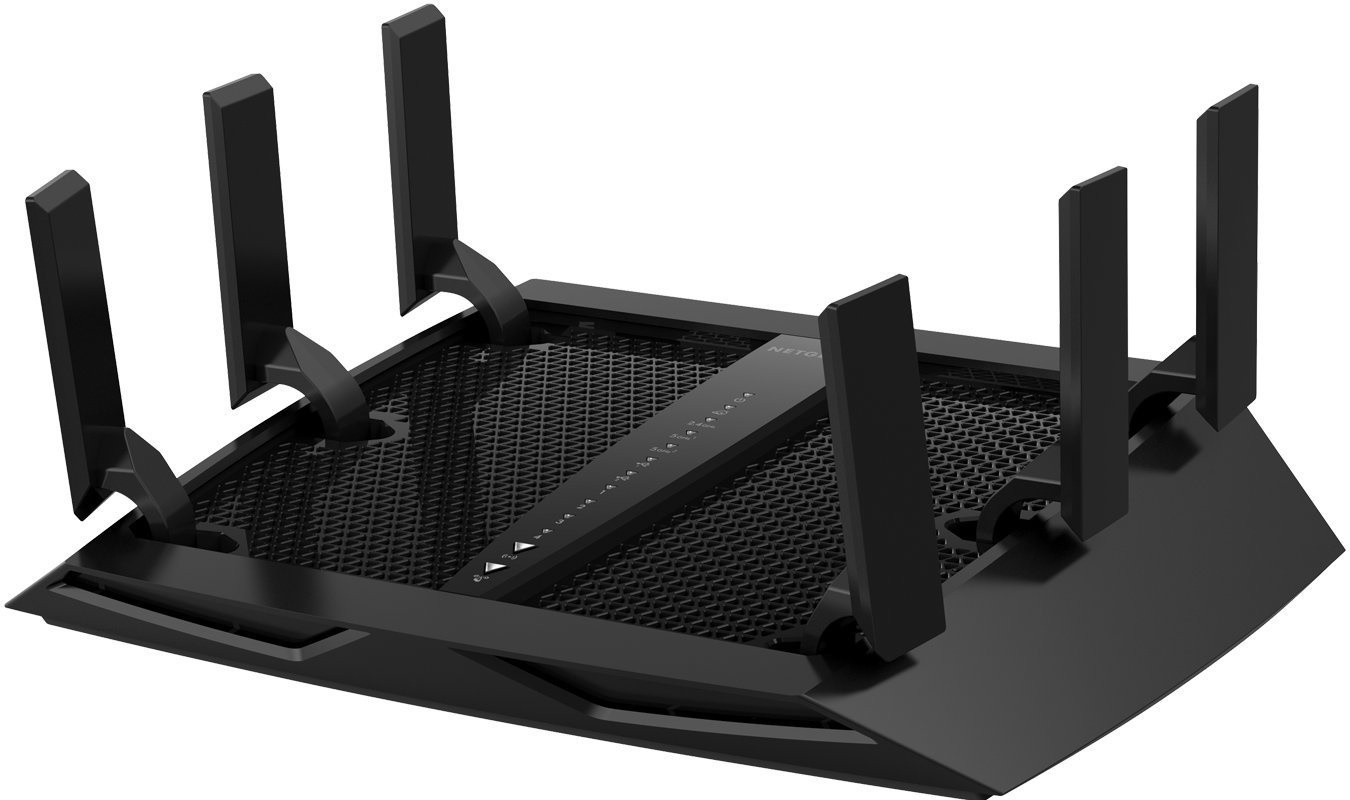 Best Gaming Router #2 Asus AC5300

If you don't want to spend a lot on a gaming router but still have to get all the features, there is nothing better than Asus AC5300. This is a gaming router that gets everything done and doesn't require any special setup or connection. Unlike most of the other routers, you won't need to reboot it that often and the user interface is also very easy and simple to handle. This router has 1.4 GHz processor built in which can provide smooth and consistent internet to preferred systems and applications. Additionally, this gaming router is equipped with 802.11ac connectivity technology which makes sure you get uninterrupted speed during slow connection and it has up to 5000 square feet coverage area.
Price: $349.99 $302.40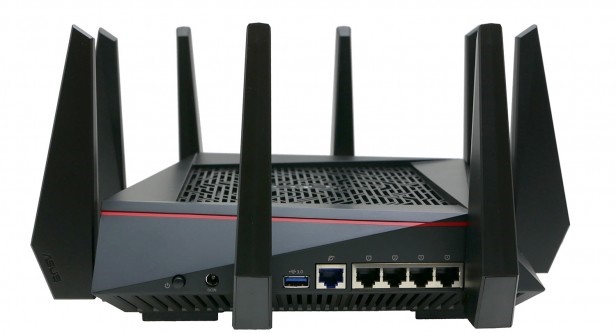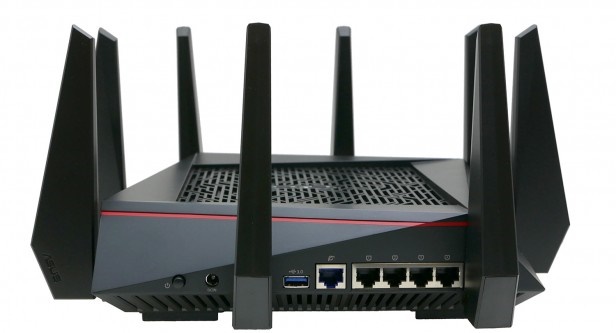 Best Gaming Router #3 Asus AC3100
If you are looking for a device that has a wide range of wireless connectivity and 8 Ethernet LAN ports on board, look no further as ASUS AC3100 has everything you need. As said before, there are 8 LAN ports available on this gaming router which means 8 computers can connect to the internet at the same time. When it comes to gaming, professionals know how important it is to prefer Ethernet over Wi-Fi so this router has a simple dashboard that allows you to set up your priorities and you can also observe how much speed each connected device is getting from the router. With the built-in processor, this router has the feature of pumping high-speed internet connectivity for online gaming and due to higher connectivity options, you can even play up to 4K ultra high definition games online.
Price: $299.99 $241.92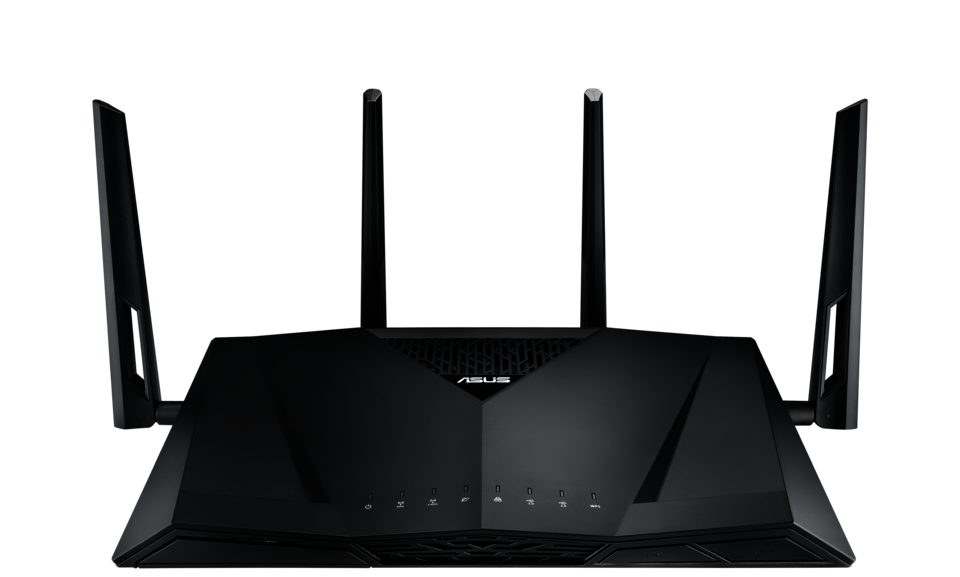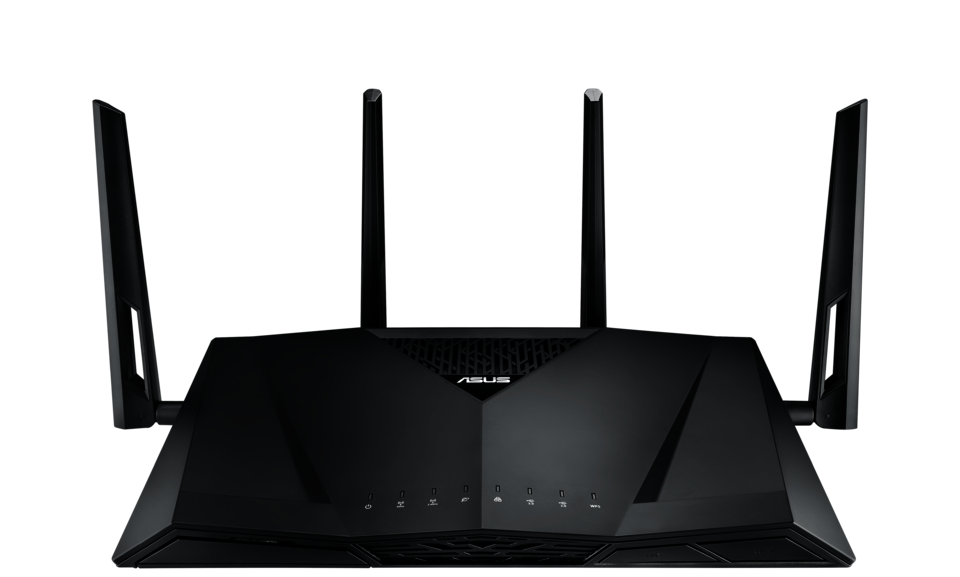 Best Gaming Router #4 Apple Extreme base station
People prefer Apple products for a reason that you get the best quality products with all the right features and appealing designs from this brand. This brand has its own way of making history with each new gadget whether it's iPhone, iPad or Macbook. It was about the time that we encountered with a gaming router that was built by Apple. Some might think that this is a relatively new area for Apple and it might take some time for it to bring the best router for gamers but the base model is quite impressive actually. With this model, you will get both Ethernet LAN ports and Wi-Fi connectivity for your computers and other devices. It has the option to provide high-quality internet speed up to 1.3 Gbps and you can choose the connectivity from various options i.e. 802.11a, 802.11ac, and 802.11n.
Price: $199.00 $179.99


Best Gaming Router #5 TP-Link OnHub

This is a device that is both affordable and provides all the right features for online gaming and overall internet surfing. With this device, you will not only get up to 1.7 Gbps high-speed internet but such a small device can provide wireless connectivity up to 3000 square feet area. The design is very small and compact and you won't need any extra room to set this router up. Due to its black color and sleek design, it will go seamlessly with the overall décor of your room or work desk. Other features include; connectivity up to 100 users, smartphone application to control and tweet settings from your mobile and a completely separate network for your friends and guests.
Price: $138.99