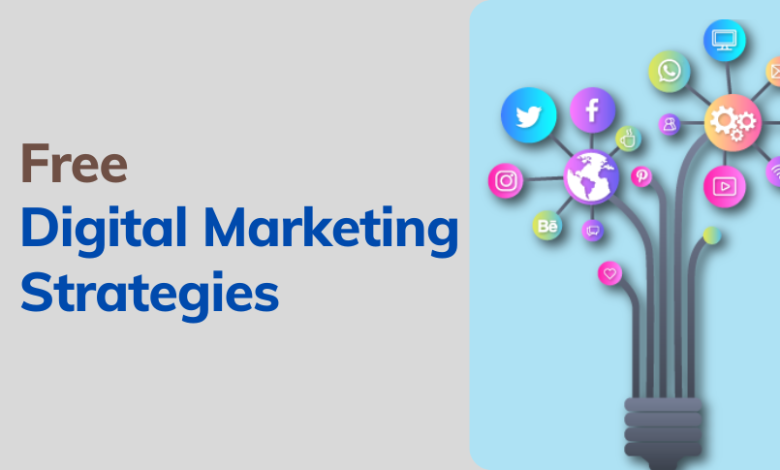 Digital marketing can be a great way to reach your target audience and generate leads and sales for your business. When you're a marketer, it doesn't matter if you run a small business or an international corporation– achieving results can be tricky. You have to wade through mountains of data and constantly changing algorithms just to maintain let alone grow your audience. It often feels like there's never any time left over to actually do the strategic work that will take your company forward. And on top of all of this, you need to somehow keep up with the latest changes in digital marketing trends and best practices! But don't worry, we've got you covered. In this post, we'll give you an overview of different types of digital marketing strategies so that you can choose the one (or ones!) that make the most sense for your organization today: However, it can also be expensive if you don't know what you're doing.
What is Digital Marketing?
Digital marketing is the process of using digital channels to promote or market products and services to customers and prospects. Digital marketing includes but is not limited to: online advertising, email marketing, content marketing, social media marketing, and search engine marketing. By using digital technologies, businesses can connect with their target audiences in real-time, making it easier to engage with them on a personal level and build long-lasting relationships. Digital marketing is more cost-effective than traditional marketing methods, making it an attractive option for small businesses and startups. Ultimately, digital marketing is an essential part of any modern marketing strategy. By understanding how to use it effectively, businesses can reach a larger audience, generate more leads, and boost sales.
Social Media Marketing:
Social media can be a powerful tool to promote your business, but it doesn't have to cost you money. Social media marketing tactics include creating engaging content, responding quickly and consistently to customer inquiries, using hashtag campaigns and leveraging influencers or brand ambassadors. You'll need a well-thought-out plan to succeed with social media marketing. By doing your research, you'll be able to tell which channels are most relevant to your target audience based on where they spend most of their time online. You'll also notice which platforms they're most likely to engage with brands and businesses on.
Search Engine Optimization (SEO):
SEO is the process of optimizing your website, content, and other elements to increase visibility in organic or unpaid search engine results. Free SEO tactics include writing and optimizing content for key search terms, creating meta descriptions to encourage clicks, submitting your website to web directories, conducting keyword research, and more. Through keyword research, you will be able to determine which keywords would be most beneficial for you to include in your content strategy, social media posts, newsletters, and other marketing materials. Understanding which keywords are most important to your customers is crucial, and will allow you to better serve them through targeted content.
Content Marketing:
Creating quality content is one of the most effective digital marketing strategies that doesn't cost you any money. Content marketing include blogging, creating online whitepapers and infographics, using social media to share content, creating video tutorials or webinars, and more. It's important to create content that resonates with your target audience and offers them value. This will help you establish yourself as an authority in your industry, and build trust between you and your customers.
Email Marketing:
Email marketing strategies include writing effective subject lines, personalizing messages, utilizing segmentation to optimize your campaigns, and setting up automated emails. Free email marketing tactics also include offering exclusive deals or discounts to subscribers, as well as creating content specifically for them such as newsletters or webinars.
Update Google My Business: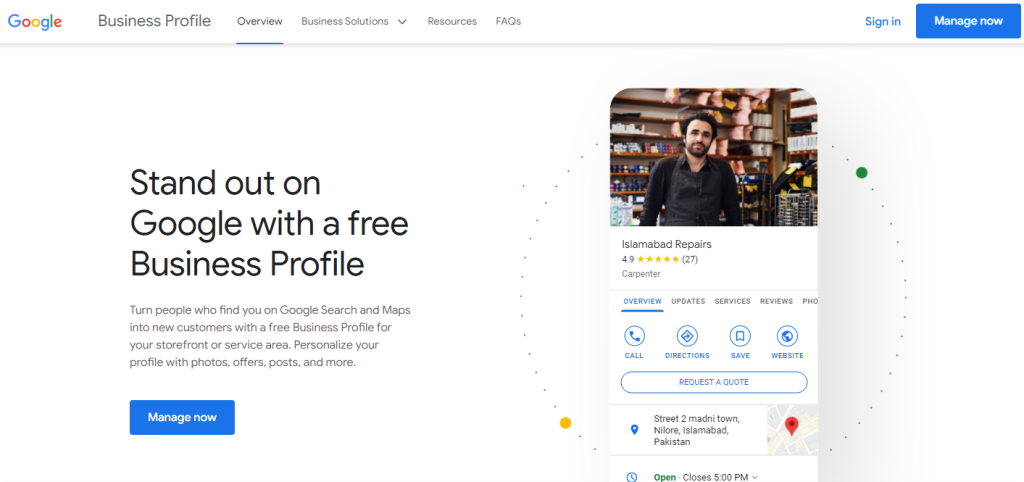 Digital marketing tactics also include keeping your Google My Business page up-to-date. Your GMB page includes essential information about your business such as hours of operation, contact details, and location. Google My Business is a method of making your business more visible in Google's search engine results. In other words, they provide a listing for your business that will appear next to related search results. This information comes from various sources on the internet. By having a profile with Google My Business, you can update and change it as needed to generate interest and produce tangible results.
Utilize Online Reviews:
Free digital marketing strategies also include encouraging customers to leave reviews of your business online. Positive customer feedback is one of the best ways to build credibility and trust with prospective customers. Online reviews are also a great source of content for social media posts, as well as blog posts and newsletters. Free review platforms like Google My Business, Yelp, and TripAdvisor are excellent places to start in order to maximize your online reviews.
Run Social Media Contests and Giveaways:
Digital marketing strategies also include running social media contests and giveaways. These are great for engaging your followers and building relationships with them. Social media contest tactics include creating hashtags, running polls to gather feedback from customers, and offering exclusive prizes to participants. Free giveaways can also help you generate new leads and increase brand awareness.
Guest blogging:
One of the most effective digital marketing strategies that doesn't cost you any money is guest blogging. This involves creating content for other websites in order to gain exposure and links back to your own website. Guest posting gives you access to a larger audience, increases traffic, and builds relationships with influencers in your industry. It also helps build authority by allowing you to share your expertise and knowledge with a larger audience.
Analytics Tracking:
Another free digital marketing strategy includes setting up analytics tracking on your website or blog. Analytics tracking allows you to measure how well your campaigns are performing, and where customers are finding you online. It also helps ascertain which keywords would be most beneficial for you to target. Free analytics tracking tools include Google Analytics, which is easy to set up and provides detailed insights into your website's performance.
Final Verdict:
To conclude, digital marketing strategies are essential for any business in order to reach their target audience and build customer engagement. Free tactics like creating content, utilizing email marketing, updating Google My Business profiles, encouraging online reviews, running social media contests and giveaways, guest blogging, and setting up analytics tracking are all effective methods for digital marketing without spending money. Adopting these strategies can help you increase your website traffic and build relationships with potential customers.