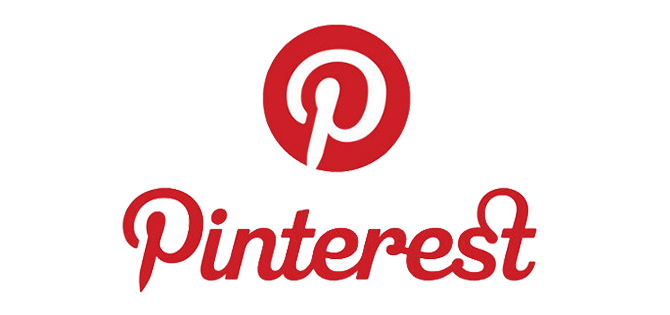 Pinterest can be used for more than just finding recipes and interior design inspiration. Pinterest offers small businesses the chance to draw visitors to your website. Pinterest is different from other social media like Facebook and Instagram because it's a visual search engine. You can post and share images on Pinterest like on other social media sites, but the platform's use and algorithm for delivering content differ.
Pinterest's content is largely for inspiration as people the platform to research ideas or create boards for what they want to accomplish in their jobs and personal lives. Users can look for products or services that can help their personal or professional needs, or they view the images to learn about trends. Investing in Pinterest can expand your business's online reach and take advantage of the platform's wide reach. Pinterest has some surprising statistics that may impact your view of the platform's reach.
According to Hootsuite, Pinterest has more than 291 million monthly active users, 90% of weekly users have used Pinterest to make a purchase, the site reaches 83% of women in the US ages 25-54, and 40% of Pinterest users have a household income of $100,000. In addition, 93% of users use Pinterest to plan purchases, and 73% of pinners say content posted from brands makes Pinterest more helpful.
So how can you take advantage of the marketing tool that is Pinterest?
Key Features to Help Your Pinterest Use
1- See What Your Followers Pin
Pinterest has the option to filter your default feed to show pins from people you follow, also known as the Following Tab. This allows users to manage what they see on their feed and opt to see pins from people they follow, like bloggers, friends, and businesses, in reverse chronological order. This is a refreshing change when you consider other platforms like Instagram and Facebook who have algorithms to show content they "think" users want to see. Pinterest added this as a way to build the social aspect of the platform.
For content creators, this is a fantastic way of putting your content in front of followers. If followers consistently see your content, they'll be able to recognize your pins and you can build a connection with them over time.
2- Consistency Not Quantity
There's no such thing as pinning too much; however, consistent pinning is better than pinning a large volume of pins. Pinning five times a day can yield better results than pinning 15 times a day a couple of times a week.
However, if someone pins many pins in a day, Pinterest's algorithm accounts for this. In your followers' feed, Pinterest publishes the first five pins of the day, followed by pins from other accounts your follower follows, and then feed they show your next five pins, and so on.
3- Content Doesn't Depend on Time of Day
The time of day that you pin doesn't matter; however, the first five pins you save each day will reach the widest audience. If you already use Pinterest, you may notice your followers tend to engage more during a certain time of day. Keep an eye on your analytics to learn when that time is, then post those first five pins at that time. Keep in mind that a new day for Pinterest begins at midnight UTC (8 p.m. EST) so that's when the first five pins of the day will appear in your followers' feed.
4- Comments Are Grouped By URL
In that past, comments were published under each instance of the pin, if it was pinned directly the website, but now Pinterest has grouped comments into one stream. A pin now has greater engagement than when comments were spread across different pins from that one URL. Pinterest has also added the feature to reply to comments and like them. The platform is trying to become more social by giving users new ways to engage with content. The comments, along with the "tried it" feature, are great for content creators since they present social proof that an idea or post is beneficial.
5- How Pinterest Distributes Content
When you pin an image, it's shown to your followers first. The Following Tab allows this to happen much quicker than in the past. Once it's seen, Pinterest can judge how well the pin performs and then spread it through searches and recommended pins in user's home feeds. It should be noted that if you pin an image to more than one board, pin it to the most relevant board first; this is the pin that will be shown to followers.
The most important piece of advice to make sure a pin is engaging and relevant to your followers. Your followers are the ones who indicate that it's a good piece of content and that is should be distributed more. Always make sure you post content that is relevant to your followers and over time you may see your audience grow.