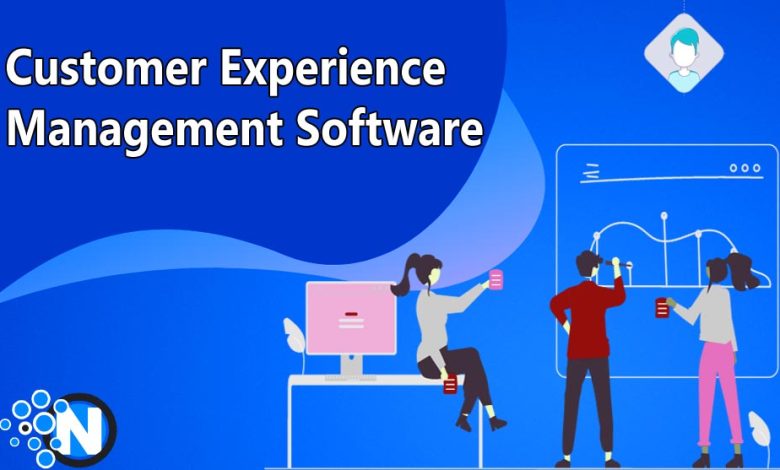 Enhanced customer experience is the primary requirement of every online business to sustain its position in the market. A brand must design a comprehensive strategy to deliver customers a better interface and offers to stand on top among the competitors and generate enough revenue to achieve desired outcomes and goals. Several tools are also available to ease this hectic work through automation. In this guide, we have listed the top 7 best customer management software you should consider buying in 2023.
What Is Customer Experience?
Customer Experience (CX) is a collection of clients' responses at every stage of their interaction with your business. Namely, it includes the users' sensory, mental, behavioral, and physical experiences during the purchase process. Ensure a good experience with essential guidelines at each step and proper customer support, and you will be able to find potential customers. As a result, you can take your company to the heights of glory through massive revenue generation. Furthermore, a CX involves the processes of pre and post-purchase steps.
Best Customer Experience Management Tools
With the increased demand for customer management software, many options are available in the market that promises to deliver the desired outcomes. While this may be true, you must look for the required features and potential benefits. In addition, consider the budget-friendly pick to maintain the financial sector at a stable position.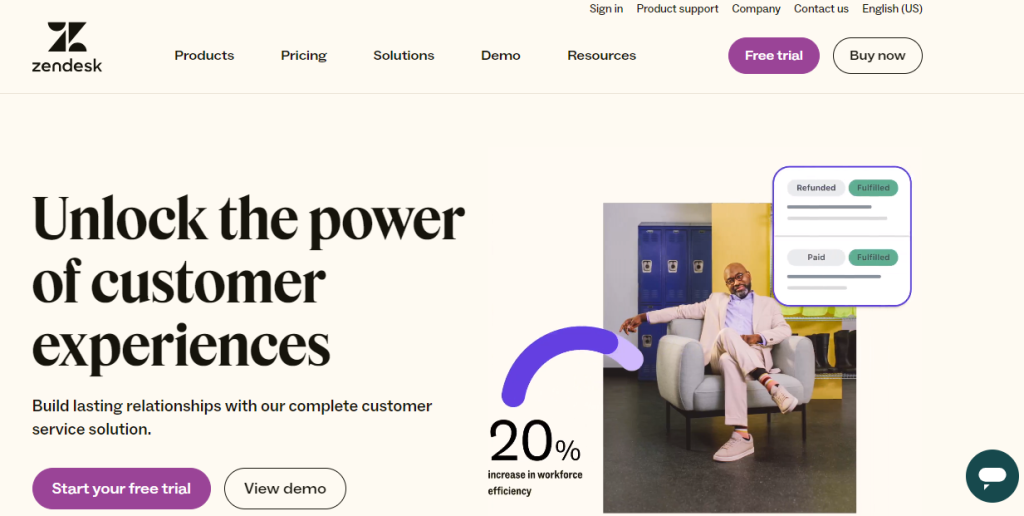 Zendesk is surely the best customer experience management software as it possesses all the required high-end features. With the help of Email and automation activity tracking, you can get complete insights regarding the sales process. Additionally, you can get the below-mentioned outcomes.
Customizable sales dashboard
Centralized platform for customer management
Complete performance analytics
Pricing
Likewise, Zendesk offers 3 memberships for other tools according to different business sizes. These are the following.
Team: $49 per month
Growth: $79 per month
Suite Professional: $99 per month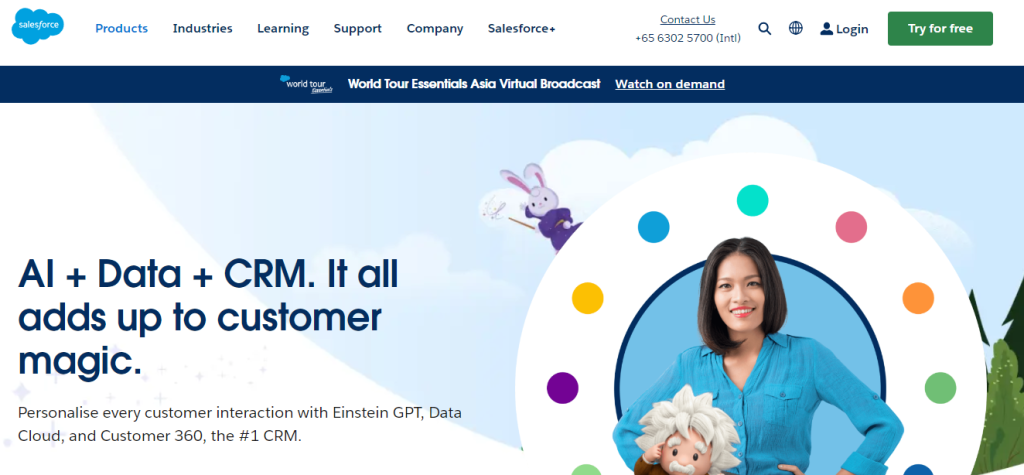 Salesforce offers multiple marketing channels and associated analytics to monitor your brands' performance in the market. Further, it manages the lead to record the sales data. Other potential features are the following:
Contact management to save users' data for future marketing
Mobile application for easy monitoring
Comprehensive dashboard with complete insights
Pricing
In order to allow small businesses to get advantages of this software, Salesforce has listed 4 membership plans.
Essentials: $25 per month
Professionals: $75 per month
Enterprise: $150 per month
Unlimited: $300 per month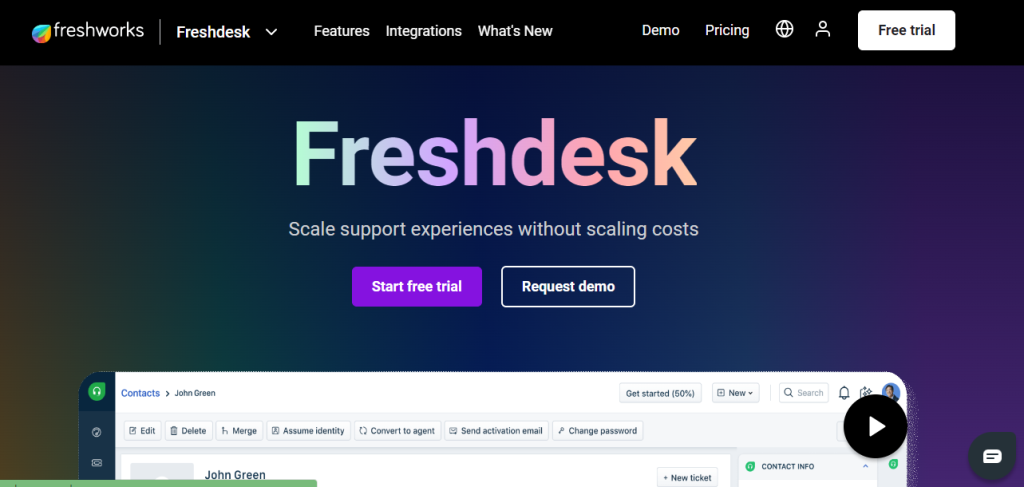 Freshdesk also offers the same service as that Zendesk, yet it is a more productive performance ticketing designer. Moreover, multiple support channels allow the service team handles numerous clients at once. Hence, it is proven to be one of the best customer management software in 2023. Likewise, it offers the following advantages.
Collaborative interface for enhanced collaboration and communication
Social media approaches to capture more users
AI automation to improve teams' productivity
Pricing
On the contrary to its extensive features, Freshdesk offers membership plans for businesses of every range and worth.
Growth: $15 per month
Pro: $49 per month
Enterprise: $79 per month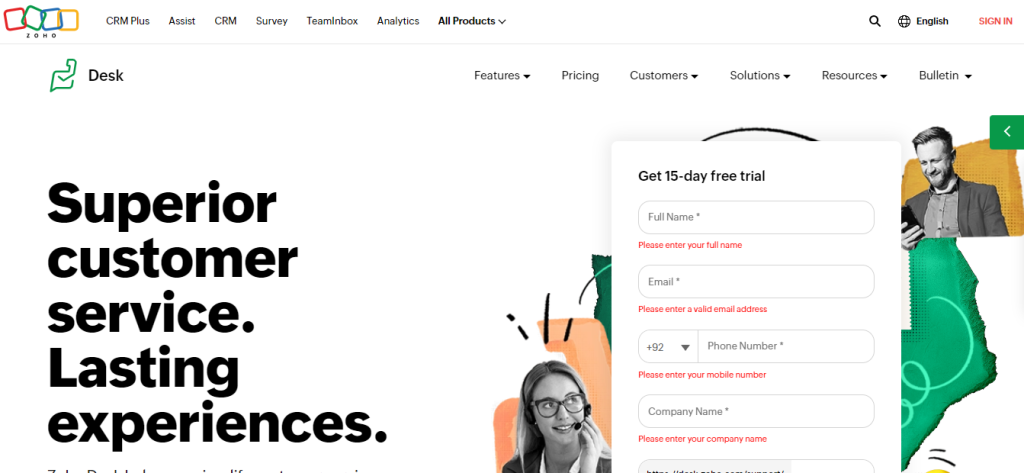 Fourthly, we have listed Zoho Desk in this rundown for its multi-brand help centers and Omni channels. Thus, you can reach the clients swiftly and simplify the marketing procedure. Another potential feature is live chat integration with your brand. Some other beneficial aspects are:
Instant messaging allows customers contact readily to your agents
Promote Email marketing by establishing a simple strategy
AI integration to automate the repeated tasks
Pricing
In particular, Zoho Desk offers 3 cost-effective plans. All these are listed below.
Standard: $20 per month
Professional: $35 per month
Enterprise: $50 per month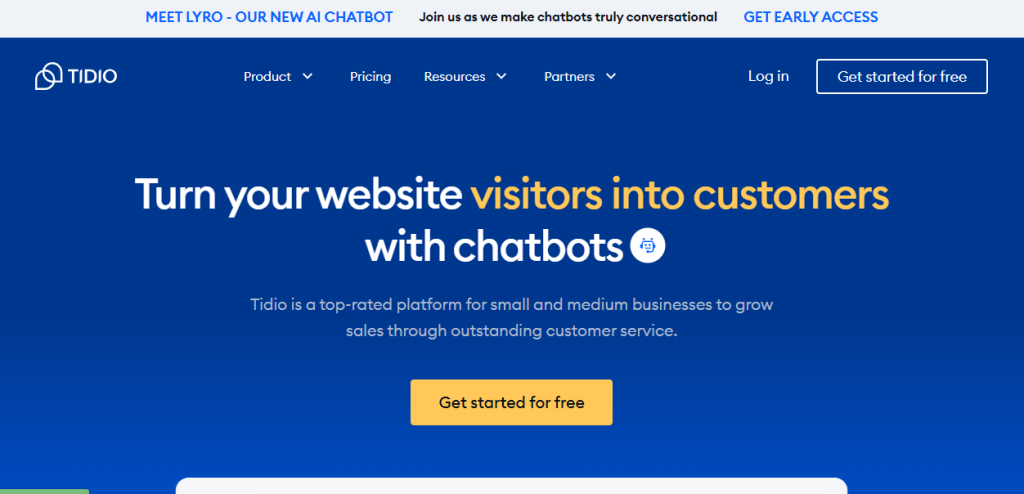 Tidio is certainly, one of the best customer management software with AI-responsive chatbots to deal with customers. Additionally, the live chat option helps capture the clients' attention by improving their experience. Other essential attributes are the following.
Different messaging channels for customers' management
Essential analytics regarding the users' journey
Order management for seamless control
Pricing
Generally, Tidio offers the following subscription plans for businesses of all sizes.
Starter: $29/month per user
Communicator: $19/month per user
Chatbots: $19/month per user
Chatbots & Communicators: $38/month per user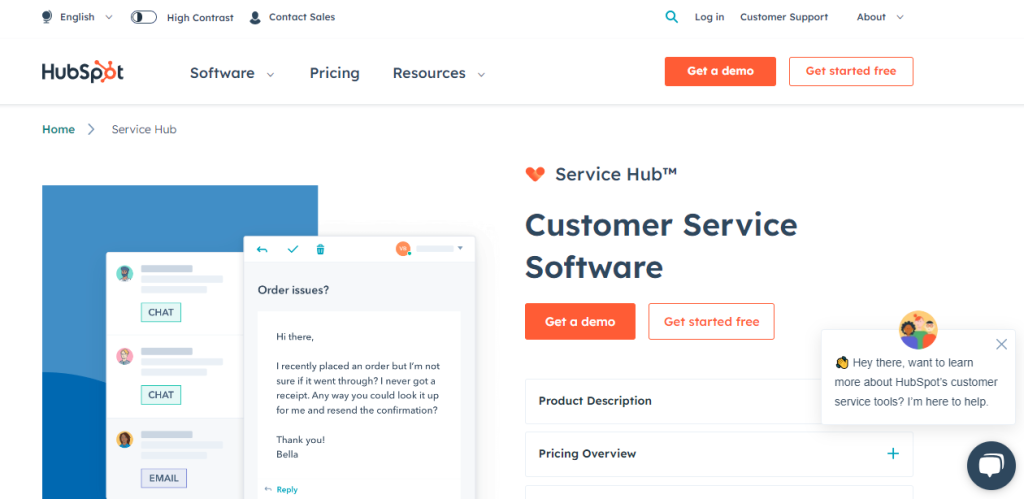 Although Hubspot has been the best customer management software for so many years, there has been a decline in its performance recently. Still, it can deliver the desired outcomes greatly. Some of its excellent attributes are the following.
Offers built-in communication system to manage the teams
Set up a customer portal for future experience
Multiple ticket pipelines by calling SDK
Pricing
Besides the free plan, three premium subscriptions are available. Again it depends upon your budget to buy the most suitable one.
Starter: $45 per month
Professional: $450 per month
Enterprise: $1,200 per month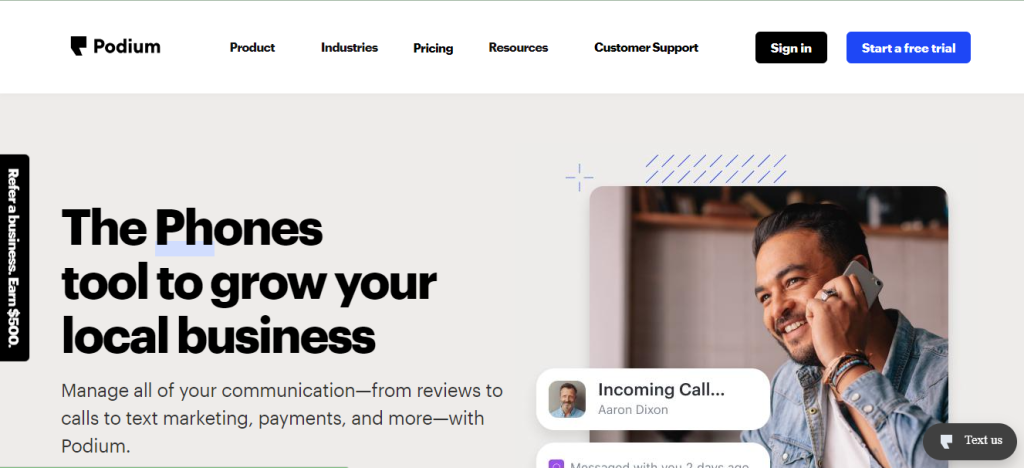 Lastly, Podium is placed in the list of best customer management software for its high-quality features and incredible client approach. Above all, the activity dashboard helps you earn the essential insights to modify and improve the strategy. Further, a complete customer tracking system enables you to analyze potential errors. Some of the other features are the following:
Batch copmmunication allows you segment your marketing strategy
Notifications and alert messages help clients complete the necessary processes
Beyond these, webchat lets you turn your visitors into clients.
Pricing
Three membership plans are available. Keep the requirements in view and purchase the one accordingly.
Essentials: $289/month for 1000 visitors
Standard: $449/month for 1000 visitors
Professional: $649/month for 1000 visitors
Final Verdicts
All these are the details about the top 7 best customer experience software to buy in 2023. In conclusion, the increased competition in online business has made it enormously challenging for brands to maintain their revenue. Therefore, they must improve their strategies to capture more clients, resulting in more sales and revenue. However, manual techniques are no longer working for the reasons mentioned previously. Thus, it would be best if you look forward to purchasing the high-quality CX management tool to improve your business credibility and working efficiency. That's all about this guide. Stay tuned for more information!