Google Analytics is a free web analytics service that provides website owners with valuable insights about their website traffic and performance. Harness the power of Google Analytics to track conversions, monitor user behavior, and evaluate your marketing campaigns. With a deeper understanding of how users interact with your website, you can make informed decisions on ways to boost your online presence and better reach out to the right audience. Here, we'll briefly discuss the top benefits of using Google Analytics for your website.
What is Google Analytics?
Google Analytics is a powerful tool that helps website owners measure and analyze their website traffic. Analyzing your website's activity is made effortless by its straightforward interface. The insightful reports and graphs you'll receive will let you comprehend what's happening on your page in no time.
With Google Analytics, you will have the opportunity to craft a successful SEO campaign and track its performance. You can measure how your site is performing with specific keywords so that you can concentrate your marketing efforts on those words that generate the most success for your business. Utilizing this tool will give you greater insight into what works best for improving visibility in search engines.
Benefits of Using Google Analytics:
The benefits of using Google Analytics are discussed below in detail:
Accurately Measure Your Website Performance: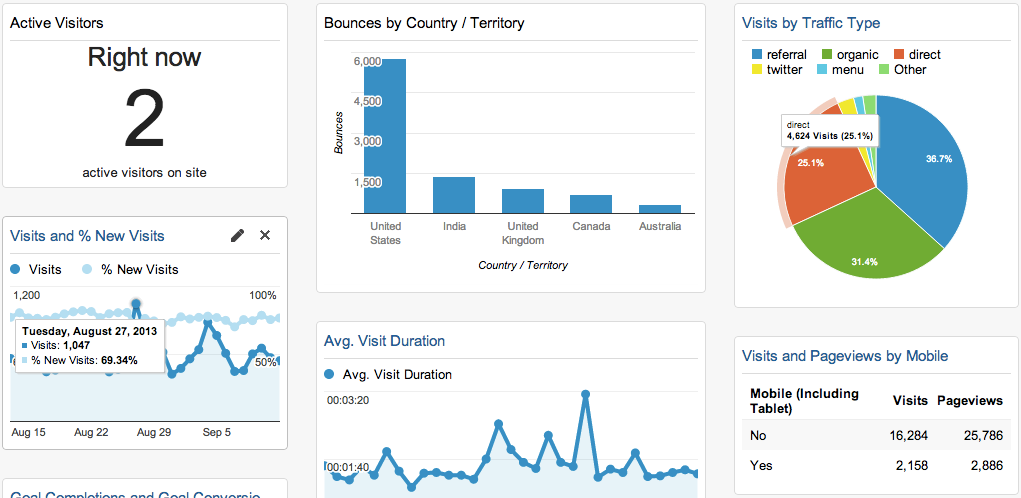 Google Analytics helps you understand and measure your website performance by providing comprehensive reports on page visits, bounce rates, time spent on pages, and more. With this data, you can track user behavior over time and determine areas of improvement for better engagement and conversions.
Understanding your website traffic is essential in order to create a successful website and optimize the customer experience. Knowing where the traffic is coming from and which pages they're visiting can be invaluable information to help increase conversion rates and customer loyalty.
Track Your Marketing Campaigns:
Google Analytics offers a wide range of features that help you track and examine the performance of your online marketing campaigns. You can easily follow up with leads, understand customer trends and determine which channels are driving the most traffic to your website. This information is invaluable in optimizing your conversion rates and reaching out to potential customers.
You can measure the results of each campaign accurately and make adjustments accordingly with a few easy steps. Analyzing the impact of your campaigns on user engagement and conversions can help you fine-tune strategies to maximize their reach and return. Using Google Analytics will allow you to make data-driven decisions about which channels are most effective for promoting your brand effectively.
Improve SEO and Content Marketing:
Google Analytics allows you to track how your website is ranking in search engines. You can identify which keywords are working best for your website so that you can focus on them and generate more organic traffic. Knowing the performance of each keyword can help you craft a content marketing strategy that will improve visibility in search engine results.
Google Analytics also offers insights into the performance of your content marketing campaigns. You can track the success rate for each blog post, email campaign, or social media update and adjust strategies accordingly to create higher engagement with customers. You will have all the data required to optimize your online presence and maximize conversions with Google Analytics.
Provide Visualization of Data:
Google Analytics provides a comprehensive visual representation of your data, allowing you to easily identify patterns and analyze trends. The customizable graphics allow for an easy understanding of complex data sets and make it easier to draw conclusions from the collected information.
Website owners can quickly understand their user behavior and create strategies that match their needs. With its powerful set of features, it helps you effectively measure web performance while creating relevant dashboards essential for achieving your business goals.
Segment Your Visitors:
Google Analytics is your go-to tool for assessing the performance of your SEO strategy. It allows you to keep track of the number of visitors each activity on your website brings, and even break down those visits by frequency, location, and referral path so that you have a more comprehensive understanding of where those leads are coming from. With Google Analytics in hand, it's easier than ever to measure whether or not an online initiative was successful.
This way, you can easily identify and target specific user groups that may have a higher conversion rate or be more interested in certain products or services. By understanding how different segments behave on your website, you can create more tailored marketing campaigns and optimize your overall ROI.
Integration with Other Tools:
Google Analytics can also be used in conjunction with other tools, such as Adwords and Salesforce. This helps you gain an even deeper understanding of user behavior on your website, and make more informed decisions about your online strategy. With its seamless integration with popular platforms like Google Ads and Adobe Analytics, it is easier than ever to track customer journeys across multiple channels. This will give you a more comprehensive picture of how your campaigns are performing and which ones require optimization or need to be retired.
Customization and Data Reports: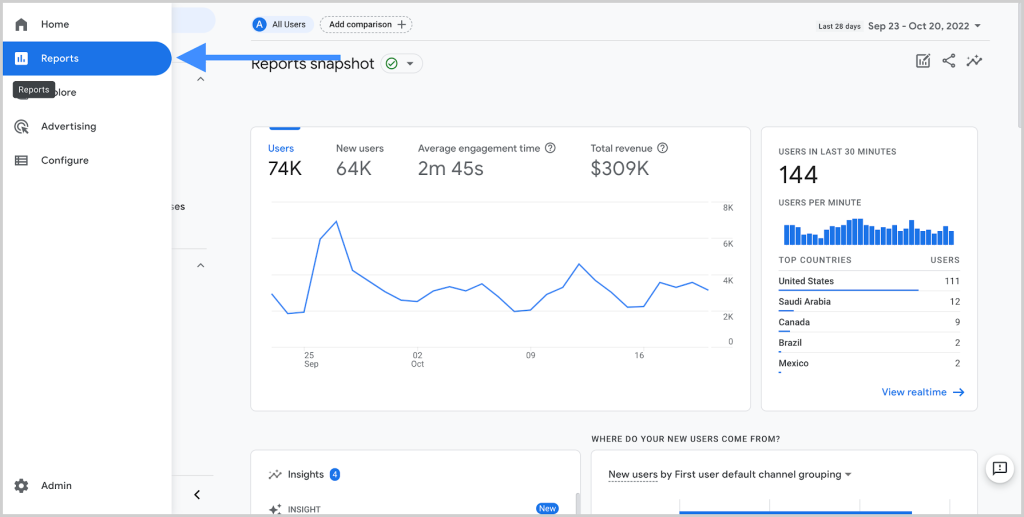 Google Analytics allows you to customize your reports and data views so that you can easily see, analyze, and act upon the information most relevant to your business goals. With its powerful reporting capabilities, you can easily generate reports that provide a comprehensive overview of your website performance and user engagement. It provides an abundance of user-generated reports and dashboards to help you kickstart your journey. For instance, with a simple dashboard setup, you can instantly gain insight into how well your website is performing or even discover which SEO strategies are yielding the best results.
Conclusion:
Google Analytics is a must-have tool for all website owners and marketers. Its full potential will allow you to gain valuable insights into your website performance, customer behavior, and overall business success. With the right information in hand, you can optimize your digital marketing efforts and maximize conversions. Start using Google Analytics today and take your online presence to the next level.