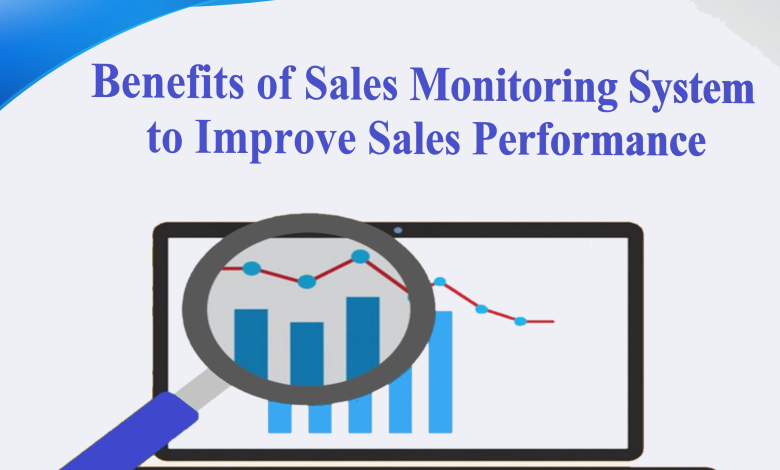 In the digital age, relying solely on traditional sales tactics is not sufficient. Your B2B business can lose a lot of money due to delays in taking action, poor decision-making, and a lack of real-time information. Whether your company is brand new to the market or has an established clientele, all companies are continuously monitoring sales and looking for solutions to increase their sales. There is no question that there is always room for improvement. In order to improve your sales performance, you must determine where to focus your efforts. And for this, monitoring sales is important parameter. Keeping track of and improving every interaction is possible with sales management software. Automated sales management systems not only simplify data tracking but also automate repetitive tasks, increasing production and efficiency.
Read also:
How to Create A Sales Persona That Wins More Sales
Business Process Automation for eCommerce Guide
Ways to Evaluate Market Opportunities for Business Growth
Why are capital resources important for ultimate business growth?
It is not just the users who determine the success of sales management software deployment, but also the developers. Selecting a trustworthy provider is therefore critical.
What is the most common time when customers abandon your sales funnel and how can those gaps be closed to ensure that fewer leads escape?
What kind of material do you deliver to the right people at the right time, and how do you know when to follow up with leads?
Answering yes to these questions can increase your success in sales, but you can only be certain if you have cold, hard data that describes your sales process in detail.
There is no mystical unicorn holding this information. If you use a sales monitoring system, you can access a wealth of information about your sales process which can help you develop a better sales process and revitalize your performance easily. Monitoring sales through help to improve sales performance. Following are some benefits of Monitoring sales.
How Do Monitoring Sales Systems Work?
There are many moving parts to every process: lead generation, qualification, and scoring, sales forecasting, the various stages of the sales funnel, follow-up, and nurturing. Sales tracking systems make all of those things easy to manage. Consider it a bird's eye view that can assist in the monitoring and facilitation of your company's sales activities. Using the sales monitoring system, sales reps are notified when prospects move through the sales funnel, are reminded to follow up or send specialized material according to the prospect's buying stage, and are able to measure engagement.
Benefits of Sales Monitoring System to Improve Sales Performance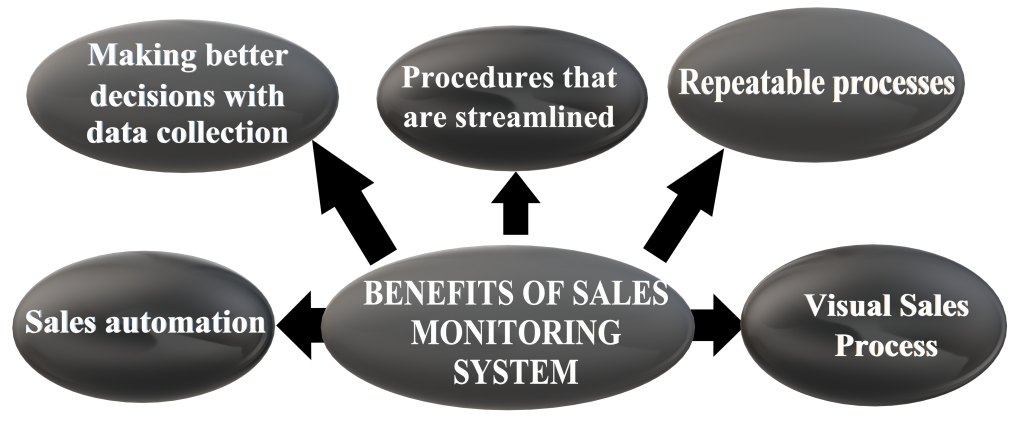 A Monitoring sale system provides you with real-time information on your sales process, which is one of the biggest benefits. A business' lifeblood is sales, so it is crucial to always be aware of what sales opportunities are in your sales funnel.
Repeatable processes
Every time you implement a procedure, you are setting yourself up for success. Using processes ensures consistent completion of tasks, preventing unnecessary mistakes. You can be sure that every client receives the attention they deserve, so you never miss an opportunity.
Procedures that are streamlined
The efficiency of your organization is improved by taking a systematic approach to sales. By focusing on revenue-generating activities, sales professionals can spend less time thinking about their next appointment and more time providing a smooth experience for every prospect.
Making better decisions with data collection
A properly installed sales monitoring system collects every piece of information you need to make intelligent business decisions. With data, you can see what's working and what isn't in your sales process so that you can optimize it as you go.
Sales automation
Sales monitoring tools must be in place before sales teams are involved in the process. By automating certain processes like lead qualification and task assignment, sales reps can spend less time on time-consuming tasks and more time guiding prospects to desirable decisions.
Visual Sales Process
There is much more to sales monitoring than simply making sales reps' jobs easier. Additionally, it aims to provide businesses with real-time insight into the sales process. Sales monitoring solutions need to provide visibility into every aspect of your sales funnel, from lead generation and qualification to follow-ups and revenue forecasting.
Ability to sell remotely
Effective sales monitoring requires monitoring the performance of remote field teams. Observation and communication with company representatives should always be possible.
Final Words:
Hope, Now you understand that how a monitoring sale can increase your business performance and how it calculates your production. In this digital era, everyone should use these innovative tools to boost up the company production and sales performance. In the end I should say that carefully read this blog post and understand how are the real benefits of monitoring sales software on your sales performance.