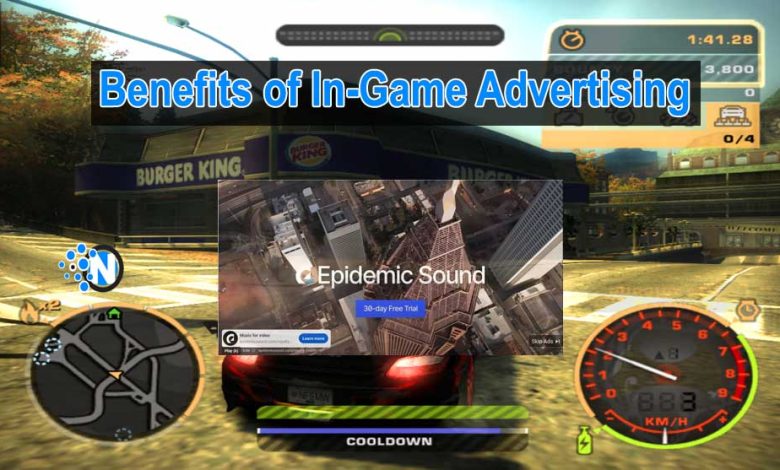 The landscape of in-game advertising has undergone profound evolution in recent years, making it interestingly essential for companies to reach enough audiences. Although traditional marketing channels are a valuable source of reach to people reading worldwide, more is needed. Therefore, brands are getting more biased toward in-game advertising to reach their targeted customers. The reason is that it is a highly cost-efficient strategy, improving your profit margin considerably. We have developed this guide to help you understand the benefits of in-game advertising for brands. Thus, you can leverage its potential to take your company to an advanced level.
What is In-Game Advertising?
In-game advertising refers to promoting your brand within mobile and computer games to capture users' attention. In this way, you can expand the scale of your company and reach global clients. The ads can be of various forms, including product placements, billboards, or other interactive elements. Thus, it seamlessly blends the game's interface with your brand's narrative, allowing people to contact you directly through these ads. Choosing top-rated titles to utilize in-game advertising strategy allows companies to convey their marketing messages to a diverse audience. Hence, you can easily pocket the desired perks and ensure a memorable brand experience. It is highly recommended to leverage the power of this brilliant approach to stay competitive in this fast-paced world.
Benefits of In-Game Advertising:
There are numerous benefits of In-Game advertising for brands. We have enlisted some of the major ones in the under-section.
1 – Immersive Brand Integration
In-game advertising has provided a great opportunity for organizations to showcase their products inside the gaming interface. They are less interruptive, unlike traditional advertisements. Thus, they offer a more immersive and engaging user experience to the clients. This integration also allows brands to create a deeper connection with gamers. The only consideration is that you must align your products according to the requirements and interests of the gamers.
2 – Targeted Advertising
Another high-end benefit of in-game ads is their ability to reach a targeted audience and share related interests. Gaming platforms and publishers have made it possible to collect user data and deliver brands with the insights to tailor their campaigns accordingly. Consequently, they will be able to reach their ideal customer segments. Again, you have to be very specific while choosing the gaming platform. If you want to promote your cosmetic brand, you must be biased toward leveraging the help of fashion-themed games.
3 – Increased Engagement
Games are equally engaging for people of every age, whether they are teenagers or too old. Therefore, in-game advertisements lead you to promote your products to a more extensive customer base. Moreover, segmenting the audience according to their age or other critical factors allows you to tailor to their preferences and foster a deeper connection with them. Besides, you can run interactive ads to pump players to complete a specific challenge to avail of interesting offers. Hence, you will receive more return on investment. Also, these ads create a memorable brand experience.
4 – Positive Brand Associations
In this fast-paced world, building up your credibility is crucial. Otherwise, your competitors will not allow you to reach the top. Appearing in high-end and most popular titles will not only improve your brand's visibility but also guarantee your authenticity. It is a fact that gamers are emotionally connected with their favourite games, and brands that integrate seamlessly into these games inherit some of that goodwill. Furthermore, this association helps the brand establish itself as a more relevant and appealing partner of these games, attracting a tech-savvy audience.
5 – Extended Reach and Exposure
The primary purpose of advertisement campaigns is to reach a broader customer base to grab more buyers and receive more sales. However, traditional modes don't have such an extensive reach as in-game advertisements. The main reason is that popular titles have millions of players across different countries. Thus, it provides a vast and diverse audience, ensuring that your ads will generate impressions log after their initial placement. Such an extended reach and exposure results in a significant return on brand investment.
6 – Metrics and Analytics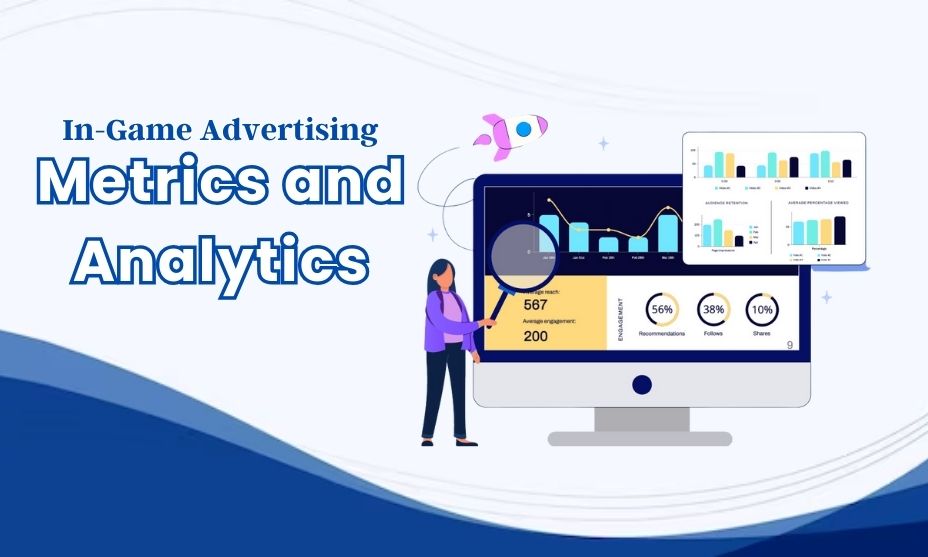 With the rise in competition, data has played a significant role in the success of your campaigns. Further, related metrics and analytics are equally essential to learn about the effectiveness of your ads. In-game advertisement allows the brand to track metrics like ad impressions, click-through rates, conversion rates, and engagement levels. Hence, leveraging them allows real-time optimization to ensure the campaign delivers the desired results. Above all, analytics let you customize your strategy to make it more productive and effective
7 – Cost-Effective Marketing
The in-game advertisement is more cost-effective than the standard marketing campaigns. Additionally, they possess the potential to reach more people. Thus, you can benefit more by paying less, significantly improving your profit margin. Furthermore, these ads help you grow faster in this saturated environment. Some premium games have launched their built-in ad setups, allowing you to pay flexible fees based on outreach or impressions. Furthermore, you can set up payments depending on the number of clicks received during a particular session.
8 – Cross-Platform Opportunities
We described previously that the main goal of an advertisement is to reach the maximum possible audience to increase the chances of conversion and sales. Consequently, it will bring more revenue to your account, taking you up in this immensely competitive environment. Selecting such games that offer cross-platform compatibility will allow you to enhance your chances of reaching more people. Moreover, showing the same advertisements on different platforms proves your consistency and credibility, resulting in more desirable advantages.
Final Verdicts
In-game advertising is one of the most dynamic and effective marketing strategies that ensures numerous guaranteed benefits to a brand. With the help of immersive brand integration and precise targeting, you will be able to receive increased engagement and positive brand awareness. Moreover, these campaigns have the power to captivate the audience and drive more beneficial results. Leveraging the power of such a larger customer base will take you directly up in the market by significantly impacting your sales and revenue.