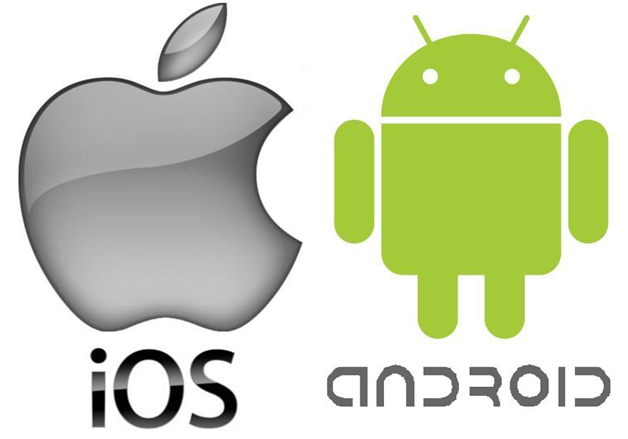 Modern businesses can be faced with a dilemma when it comes to deciding which platform to prioritise for app development.
It may not be practical to target every major OS in the short term, whether because of the cost or complexity involved in achieving this without leaving anything to chance.
There are also changes coming to the way that apps are indexed and integrated with search engines, meaning having a standalone app as well as a dedicated website for your company will lead to a range of previously inaccessible benefits in terms of engagement and conversions.
Businesses seeking to outsource bespoke app development may be in the best possible position since agencies can help streamline this process and provide advice as to the best possible approach.
But from a general standpoint, is it better to make Apple's iOS your primary target for mobile app development, or should Google's Android ecosystem be at the top of the agenda?
Cross-Compatibility
One of the chief advantages to looking to Android as your go-to platform for app development is that unlike Apple's closed-in, somewhat exclusionary ecosystem, Google has opted to make Java the underlying programming language of its apps.
This means that migrating the software created for Android to other operating systems is significantly easier and cheaper. As well as making BlackBerry devices within reach, you will soon be able to launch apps for Windows 10, once Microsoft has introduced its new OS.
Cost Consciousness
When it comes to making money from apps, Apple is the market leader, both in terms of the revenues it generates for its own coffers and the cash it allows developers to rake in. Over the course of 2015 an impressive £6.4 billion was paid out to app creators by Apple and this is still rising as new ways to make money from apps are being introduced.
Part of the reason for this is that even with freemium apps being more and more common, Apple customers are both more affluent than Android users and more familiar with the idea of having to pay for apps and in-app services.
This is because Apple's ecosystem is geared towards small, frequent payments, whereas the ad-supported model favoured by Google makes it harder to charge customers for apps without seriously impacting uptake.
Market Share
Android trumps iOS when it comes to global market share, meaning that an app developed for Google's platform has a theoretically larger audience available to it.
However, you have to balance this against the need to make sure your customers are being catered for on the platforms that they actually use. And so it pays to carry out research to establish just how worthy a particular platform is of your development attentions.
Ideally an app for both iOS and Android will be developed, but the prestige and high profile of Apple's mobile operating system tends to make it the first port of call for many firms.
Google Mobile Apps Review
Google Apps for Work is now known as G Suite is a brand by itself pertaining to cloud computing that comprises various collaboration tools, software products instrumental for enhancing productivity and is developed by the search engine giant Google. It was introduced to the market in the year 2006 on August 28th.
With the help of Google Mobile App, you can do almost anything under the sun. For instance, aside from searching on the app, which is the preliminary task performed by the app, ranging from working with Docs, Sheets, Slides, Drive, Hangouts, Gmail, Vault, Jamboard, and Calendar, the list can go on.
As per first hand information or as per Google Mobile Apps review, the ones that have used the Google app, the more you use it, deeper you are drawn to its potentialities and your chances of exploring newer avenues and greener pastures finds a new dimension altogether. So, try the app to enjoy your stint with the virtual world better and let your experience be fruitful and informative. In a nut shell, with the Google mobile app you have the world at your fingertips!