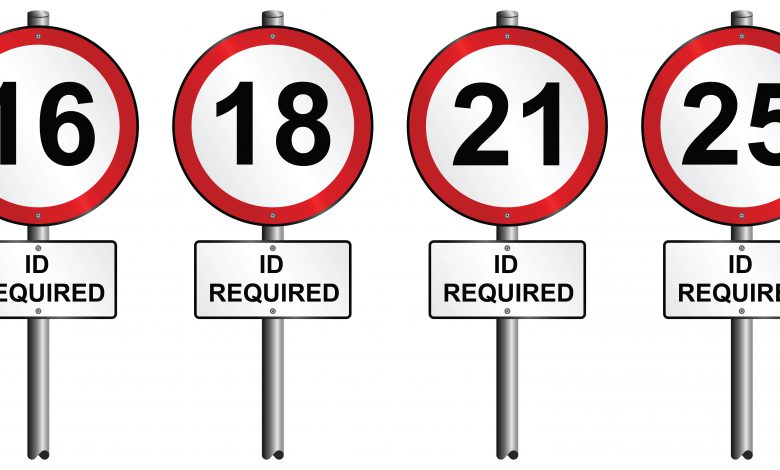 The usage of the internet has risen fast as a result of technical advancements, raising various issues about child protection for businesses and parents. As the modern world evolves and technology-based smart devices become more widely available, they are increasingly becoming the principal source of minor exploitation.
Because most online firms do not comply with age verification rules, it has become simpler to sell drugs, alcohol, and other age-restricted products. Regulatory organizations, on the other hand, have set laws and standards for digital enterprises that are designed to give services to people of a certain age. It is required by law to include consumer identity verification as well as age checks. Simply said, the old method of validating a person's date of birth via digital platforms is no longer valid.
Manual vs. Automated Age Verification – A Brief Overview
Digital age verification is a way of safeguarding children from accessing internet information and facilities that are inappropriate for their age. Businesses have a social duty to sell age-restricted products to people who are of legal age. Age authentication systems provide a fantastic answer for digital enterprises that need to verify their users' age. As a result, the online environment becomes safer, and youngsters may easily navigate the internet to engage in legal activities.
Age verification solutions are important not only in delivering services to the appropriate audience but also in preventing organizations from becoming victims of fraud. This also prevents the youngsters from conducting transactions, which leads to chargebacks from their parents. The introduction of an age verification system adds credibility to the platform by effectively preventing child exploitation.
Because adult-oriented services are freely available on the internet, age verification solutions for such digital platforms are becoming viable. Furthermore, establishments that sell drugs and alcohol do not allow children to enter because it is illegal for minors to have access to such items. Customers' actual presence makes it relatively straightforward to check their age, reducing the possibility of child exploitation.
However, due to a lack of transparency, validating the user's age across online gateways becomes rather difficult. The same rules apply to internet platforms as they do to physical establishments when it comes to protecting minors. It becomes even more concerning when internet businesses merely request the date of birth as proof of age. As a result, there is a critical need to secure these platforms to the highest level of security in order to protect minors from falling into the wrong hands. On a larger scale, organizations can use technology-driven age verification and KYCC solutions to verify their clients' age before providing them access.
What is the Process of Age Verification?
Send in Your Personal Information
The online customer must supply personal information such as their date of birth, name, and address.
Upload your Identification Documents
The user must next upload scanned photographs or photos of government-issued identification documents such as ID cards, passports, and so on in the second stage.
Extraction of Information
Age verification software pulls vital information from identity documents, such as date of birth, using OCR technology to validate the provided data.
Verification and Result Generation
Following the completion of the verification procedure, the consumer is verified or flagged based on age verification tests. The modern-day validation process is aided by artificial intelligence (AI) and overseen by human professionals. Such solutions also help digital enterprises comply with worldwide age verification regulations such as GDPR, COPPA, and others.
Industrial Use Cases
Pharmaceuticals
Patients are often served remotely by digital pharmacies, which are then exploited by juvenile customers in the form of drug addiction. As a result, regulatory organizations have assumed control of some pharmacies in order to handle consumer records. However, this is insufficient in determining the exact age of internet customers. As a result, it's critical for digital pharmacies to ensure that their customers are of legal age to purchase age-appropriate medicine and pharmaceuticals. Pharmaceutical companies can use digital age verification checks to become more trustworthy, as well as to prevent minors from being addicted to drugs.
Digital Gaming
Digital gaming has become an addiction among youngsters and teenagers. However, these games are having a severe impact on their health, and kids are more prone to become pawns of evil actors due to the presence of criminals on such platforms. Furthermore, age-appropriate games are circulating on the internet, which is forbidden to access if you are under the age of 18. Modern verification mechanisms are missing from gaming platforms. As a result, children are engaging in questionable behaviors. As a result, in order to avoid child exploitation, online gaming platforms must comply with age verification services.
Last Thoughts
The following explanation makes it clear that parents cannot regulate or restrict their children's access to digital services and goods. Digital enterprises have a responsibility to manage their services in conformity with international rules and regulations. Without a question, verifying the age of internet consumers is difficult and in some cases impossible, but with the availability of automated age verification solutions, it has become a piece of cake. It's an excellent technique to keep youngsters safe from exploitation.