Apps
Creating a Successfully LMS Application in 7 Easy Steps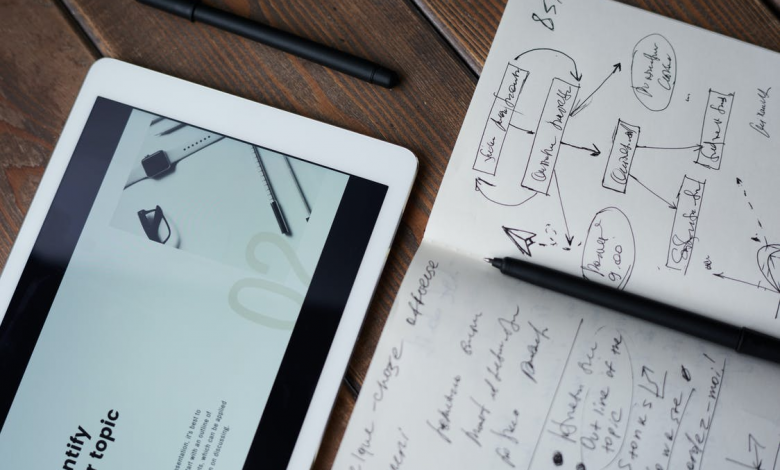 The demand for technology-enabled teaching and training systems has exploded over the last five years. Learning management systems (LMS) enable companies to offer cutting-edge training to their staff to keep them current and competitive. An LMS is a software application that manages the administration, automation, and delivery of educational courses, learning and development programs, and training programs. It should also offer documentation, reporting, and tracking.
Want to launch an LMS application? It takes proper planning to do well. The system needs to have carefully planned courses and learning paths, qualified instructors, and prioritized features. A good user experience is also essential.
How do you craft an LMS that can meet all those requirements? We'll cover the development process for an LMS application in just seven easy steps.
7 Steps to an LMS Application
1. Assemble Your Team
A qualified team is vital to launching a successful LMS application and should include:
Project manager
Technical support manager
Learning specialist
Communications coordinator
If yours is a smaller company or organization, one person may be able to fill many roles. Team members should care about the development and final project and should understand that the project is long term.
2. Map Out Your Support Structure
You're going to get support requests from the beginning so a plan for your support structure is a great place to start.
Who will handle technical support?
Who will handle learning support?
Do you need more staff to handle request volume?
How can support requests be submitted?
What contact options are available?
Tailor your support structure to your company's individual needs. Maybe it will be one person answering email inquiries. Maybe you'll have a team of a dozen support specialists fielding questions by phone, email, online, or in person. It should be just right for your organization and it should be doable. It should also be viewed as a work in progress until your LMS application is well established.
3. Set Goals and Deadlines
These are goals pertaining to the LMS itself, not your content. Maybe you want to have 75% of your support requests handled within 24 hours. Maybe you'd like to have half of your staff signed on to the system in the weeks leading up to the launch.
When establishing goals, considering your user experience. How can you make the application the best it can possibly be? Reasonable, measurable goals for your team will work best.
How long will it take? Look at each task and determine realistically how long each will take. Once you have goals and deadlines established, you have the heart of your LMS launch plan and it will guide you in how to handle each attached task.
4. Have Content Ready
When your LMS launches, what content will your users be able to access? How many courses? Will there be a library? There are no hard and fast rules on how much content you need but you should have enough ready to engage your users' interest.
How do you choose content for your grand opening? That depends on the size of your audience and the scope of your subject matter. If the material is intended to train large numbers of staff, you'll want to start with a wide range of content. Work closely with your instructors. Just don't delay your launch for weeks or months to get that done. There should be a balance.
5. The Soft Launch
Once your application is finished and ready to test, a soft launch is a great way to do that. Better than a beta test, you can allow staff members to take your system for a test run. The issues they encounter in using the system are immensely helpful. Their experience will help you fine-tune before the official launch.
6. Get the Word Out
As hard as you've been working on your application, you need to keep in mind that the rest of the world doesn't know about it. Yet.
Make plans to get the word out. A communication plan is vital to getting the word out about your launch event to as many people in your target audience as possible. You can use traditional methods like email or physical flyers. Is your LMS open to the public? Harness the power of social media.
7. Plan Your LMS Training Sessions
Your LMS application might be easy to use, but training people to get them up and running is always a good idea. It helps staff who are strapped for time and helps reduce their anxiety level about learning something new.
Whether your application itself was developed in-house or you acquired the help of a third party for your e-learning solutions, ensure that aside from documentation or video tutorials, you have some hands-on training for those who will be using the system.
Total Cost of an LMS Application
If you elect to go with an LMS provider for your application, the setup fee will depend on where you choose a cloud-based setup ($4,000 to $7,000) or a self-hosted setup (up to $25,000 on average). For those fees, you usually get the setup, basic support, and some customizations.
There will be other costs like maintenance, hard and hidden fees. Those can vary greatly depending on the size of your operation and the number of users you anticipate.
Conclusion
The deployment of a new LMS application system is a lot of work. With a good planning strategy and a solid team to help, in the end, you'll have a successful online learning solution.