Tech
6 Best Online Security Tips for Digital Nomads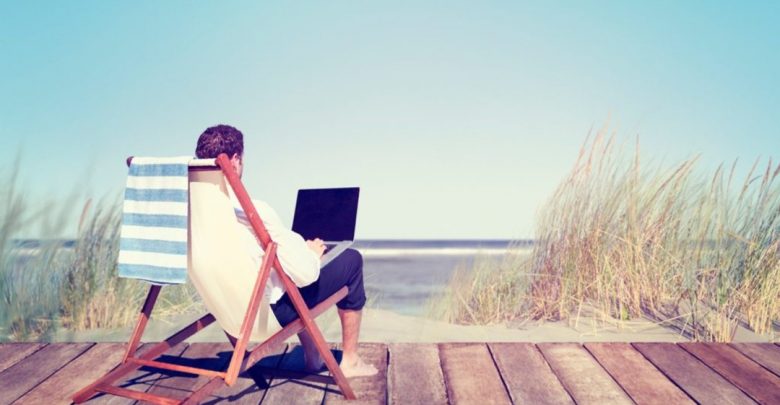 Every digital nomad often travels around the globe with fairly expensive equipment and online security should be one of their major concerns as they usually connect with different networks and use PCs available on internet cafes. Making sure all the sensitive data, information and devices are safe can keep you (as a digital nomad) away from several cybersecurity threats and issues. Things can be out of control when you are traveling either for business or personal reasons but taking on the basic precautions could be a great step to stay safe and secure with all your digital devices and sensitive data. Cybersecurity is something most important we all should be concerned about in this digital era of life. But the question is, how to stay safe on the internet?
Online security can be a serious issue for people who travels a lot as they use their devices in different parts of the world and connect to several open and secure network connections. Here we have listed a few basic online security tips for digital nomads that are easy to implement and can protect digital devices and important data as well.
1- Be Careful about Sensitive Information
When working remotely from different cities or countries, a digital nomad is about to send and receive sensitive information and data over time. A file sharing solution may come with encryption features but most of them are not. Simple to say, anything shared via the internet is not sure to be encrypted automatically at the same time until a reliable VPN is used. That is the reason, you should always be careful about sensitive information and data you are about to share either via email, file sharing software or solution and try to use secure internet connections while doing so.
2- Cyber Protection
A reliable antivirus installed on your computer or any other device can protect it from Internet-based security issues as most of the antivirus programs come with a database of online resources that are famous for spreading harmful contents and malware. When antiviruses detect a doubtful web page, they automatically block access or warn the user about potential issue or threat. Most of the antiviruses also scan email attachments for viruses and other malicious contents either you send or receive. Once a harmful file found, they block the download automatically.
3- Use Mobile Hotspot
When you are away from home or office, you are more likely to use free or open Wi-Fi when it comes to check important notifications or emails. And the use of a free and insecure internet connection is an open invitation to cybercriminals. However, personal mobile hotspot could be the best companion in such situations. simply sign up for an economical local data package on your SIM card and turn the hotspot of your smartphone on. It is the best option for a digital nomad to stay safe and secure while working and traveling.
4- Stay safe on Social Media
We all are on different social media sites not only to stay connected with the family & friends but for business reasons as well. Social media hacks are exceptionally common these days and information shared on social media can easily be used by hackers for malicious activities. That is the reason, experts always suggest cautious sharing of personal and professional information in order to maintain foolproof social media security. Making social media profile logins secure should also be one of your major concerns when you are working as a digital nomad. Choose strong and hard to guess passwords, apply for all the security features provided by the site and also learn how to disable the social accounts if hacked. Also, limit your social media sharing and avoid sharing of sensitive information like social security number, account details, and contact information, etc.
5- Avoid Strange USB and other Digital Devices
While working remotely, you may need a USB or any other digital device for data transfer purposes. Or people may give you a flash drive that contains files or other business-related data that they ask you to connect with your system. It is always not advisable to pug any unknown drive or device with your laptop or system as they may contain malware and other malicious file formats. Avoiding the strange and unknown USB and flash devices is the best way to prevent data transfer related security issues.
6- Don't Browse Unsecured "http" Websites
Browsing a website with HTTP in the URL bar is not harmful if you are just visiting to obtain data or information. However, you should avoid such sites at all if you are about to enter sensitive details such as credit card number, bank account and other information that can be useful for hackers and cybercriminals because such sites don't encrypt the details or information entered by a user. That is the reason, always opt for sites with SSL certificate installed if there is a need to execute a financial transaction.