Software
5KPlayer – The Best Media Player for Windows 10 & Mac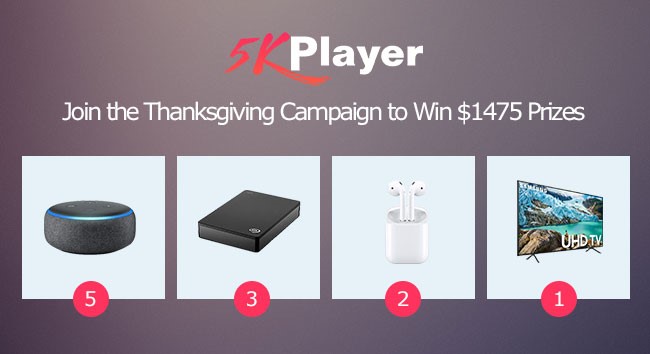 When it comes to creating an amazing cinema experience at home with a desktop operational with Windows OS or Mac, a media player is one of the vital factors to be considered. Due to the availability of tons of media software available for Windows 10 and Mac, selecting the best one is not a simple job. With an increasing number of latest file formats such as AVI, MKV, MOV, etc. not all the video players are capable of playing all the above-mentioned formats.
In order to make the selection process of the best media player easier for you, we are about to discuss the 5K player in this article. It is a free video player for Windows 10 and Mac that delivers high-quality video viewing for 4K/5K and 8K FUHD formats. Apart from being feature-rich software, it is a great, intuitive, and lightweight media player.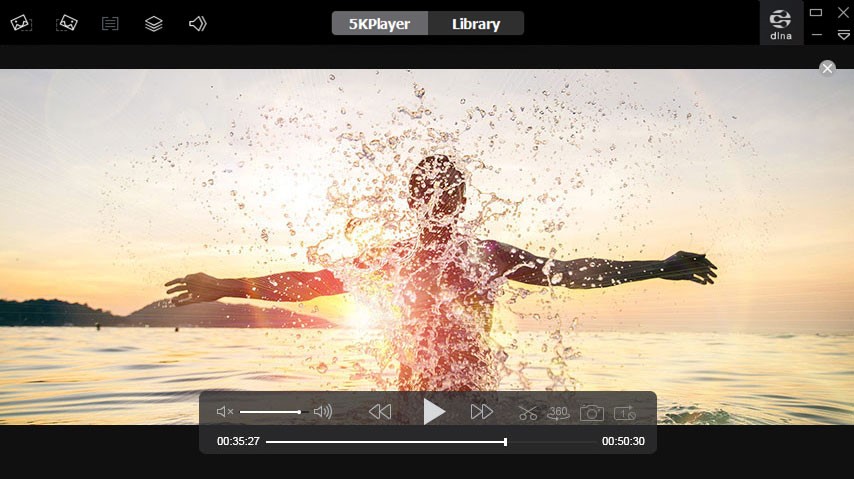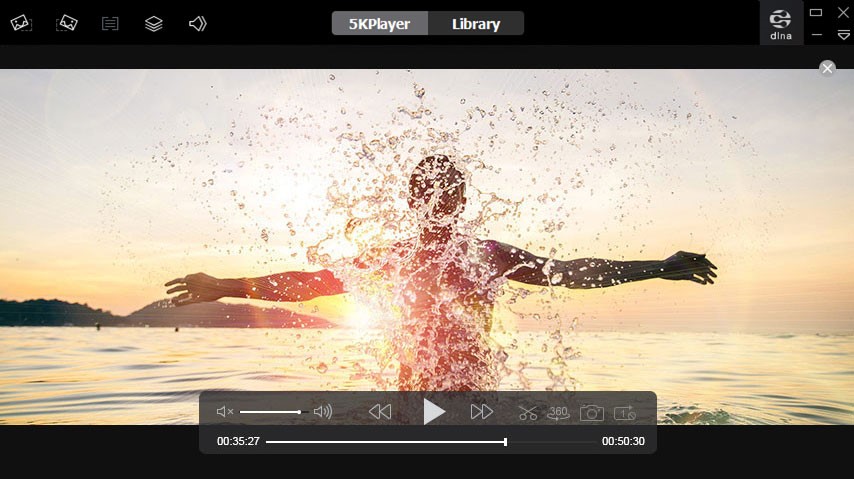 Free Video Player/Media Player for PC and Mac
As there are plenty of third-party media players with loads of exceptional features that cannot be found in your operating system's default media player, 5K player is one of them and comes with the ability to play all types of media file formats to provide you with great streaming experience. It has a variety of customization options that can help users improve their viewing experience as per their individual needs and requirements. Not only this, 5k player can also help you download videos from several online platforms like YouTube, Facebook, Vimeo, etc. It is one of the best video players for Windows 10 that doesn't involve any painstaking steps due to its simple user interface and excellent features. It is popular among users for its range of support formats so they can play all their mobile videos and other media by using a single media player.
4K 8K HDR Support and Hardware Acceleration
This amazing media player comes with the instinctive support for 4K 8K HDR video viewing for H.265, H.264, and VP8/9 to help you enjoy every essential detail of your media files. It provides a crystal clear view for all high-resolution videos either captured on a smartphone or digital cameras like DSLR. You can enjoy videos without facing blurring or color distortion issues. It allows you to enjoy every pixel of your videos in a high-quality display. Moreover, the 5k player's hardware acceleration feature automatically activates the NVIDIA, Intel-QSV, AMD & DXVA2 GPU hardware acceleration for video decoding to provide users with a better, faster and smoother viewing experience without compromising the quality. It responds to your 4K, 8K, HDR, and 360° videos faster within moments with no malfunction or chokes.
More Exciting Features of 5k Player you Should Know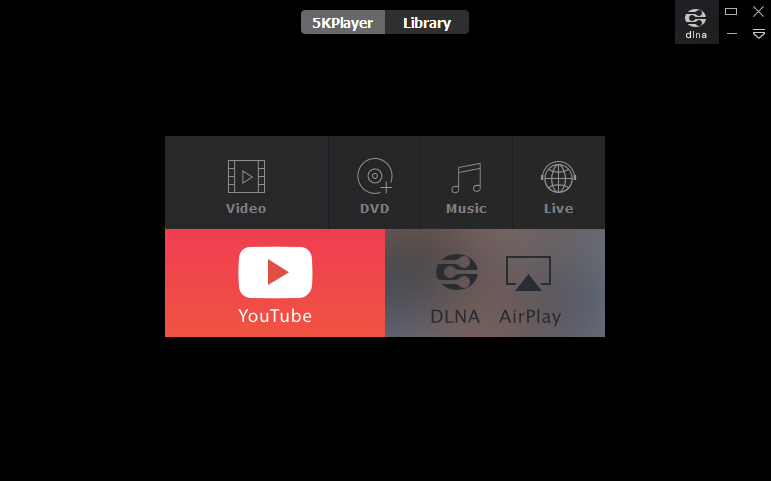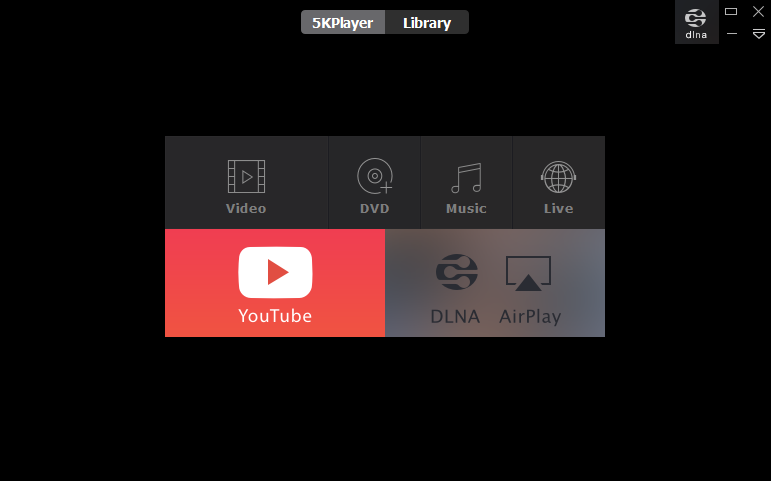 5k player is more than a media player and has many up-to-date features like AirPlay from Windows 10 to Apple TV or Mac, DLNA and video editing, etc. Airplay and DLNA technology let the 5k player to stream different types of media wirelessly across several devices without using a data cable. Users can also beam audio and video files from Android smartphones to desktops or other mobile devices. With its great video editing feature, you can cut, trim and edit video files to give them a personalized touch. Moreover, users can also extract audio from different video files that can be used in video editing processes or to convert video files into desired audio formats.
5KPlayer's Thanksgiving Campaign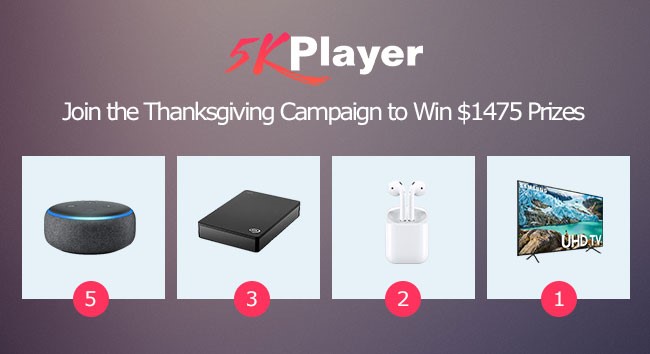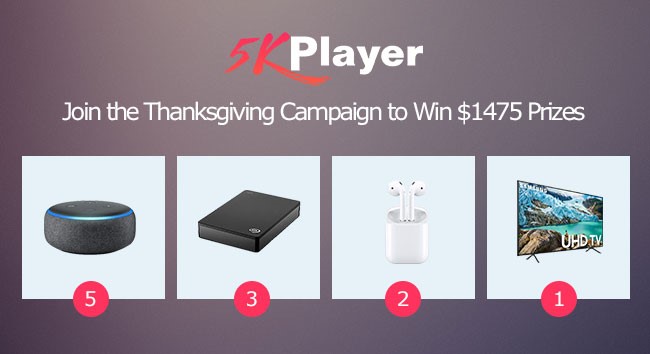 One more exciting and interesting thing about this free video player for Windows 10 and Mac Catalina is that they are giving many thrilling gift hampers to their users during the 5KPlayer's 20M Downloads Thanksgiving campaign. You will just need to download a 5k player for free and enter into their thanksgiving campaign to win this Thanksgiving sweepstake. It is a golden opportunity for you to win $1475 Thanksgiving gifts including Samsung 4K TV, AirPods, Seagate External Hard Drive 5TB and Echo Dot 3, etc. So, download the 5k player right now to never miss a chance of winning great gifts to upgrade your tech arsenal for free this Thanksgiving Day.
Wrapping Up
If you are not getting all you need from the default media player of your desktop operating system and also want some more great features for free, then be quick to download and try the 5k player as it is more than a media player and provides you an outstanding video viewing and editing experience along with a free online video downloader.