Business
5 Ways Technology Creates Safer Workplaces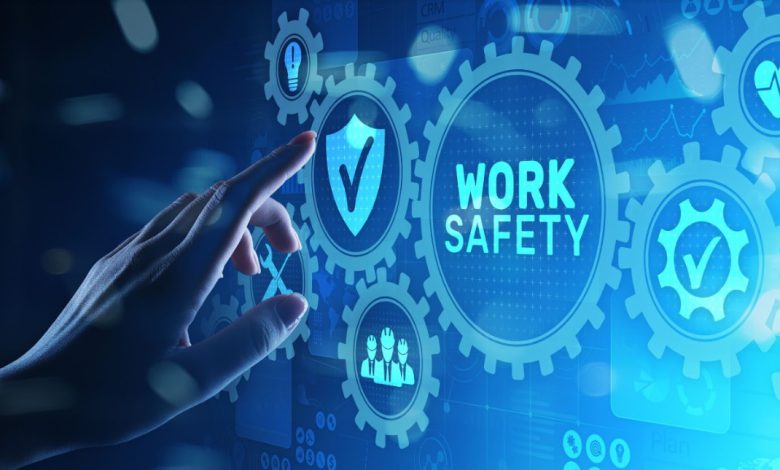 Safety in the workplace is an essential priority for any organization, small or large corporation. As an owner, you want to ensure that all your employees are able to work in a safe and protected environment. The management should make it a priority to ensure that all their workers are safe and working comfortably at all times.
Fortunately, a new set of diverse technologies is now available that can be used to create a safer work environment, making it easier for owners to maintain a safe working environment. In this article, you'll learn how to use technology to create a healthy and safe working environment for all your employees.
Monitor Health Condition
Technology can be used to monitor the health condition of your employees in the workplace. By installing a camera, temperature screening kiosk, or having your employees use wearables, you can easily track your employees' activities and identify potential hazards within the workplace.
Additionally, companies can use the data they've gathered to identify potential risks. By proactively addressing potential risks, a business can reduce the chances of employees getting sick while improving their productivity at the same time.
And for example, if you notice that a huge number of your employees are sick, you can investigate the underlying cause of their illnesses and take the necessary steps to mitigate the problem.
Computerized Training
Lack of proper training is one of the leading causes of accidents in the workplace. As good as paper-based training and record-keeping systems have been, they can no longer keep up with your employees' individual training needs.
Computer-based training systems can help eliminate the hassles and inconveniences of traditional training methods. Using the right training and management software, you can easily track your employees' training progress from one location and send notifications to those who are behind.
You might also want to send alerts to the supervisors to prevent an employee from doing a particular job until they've received proper training.
Improves Communication
You can foster a safer working environment for your workers by using technology to improve communication. Timely and reliable business communication can save lives. Mobile devices such as smartphones and walkie-talkies allow employees to communicate potential hazards within the workplace quickly to prevent injuries from happening.
For instance, if there's an emergency, using advanced communication systems and channels to send an alert to everyone in the building quickly is advantageous. Aside from that, organizations can also utilize technology to develop health and safety portals for employees where they can get further health and safety information.
Develop Employee Wellness Initiatives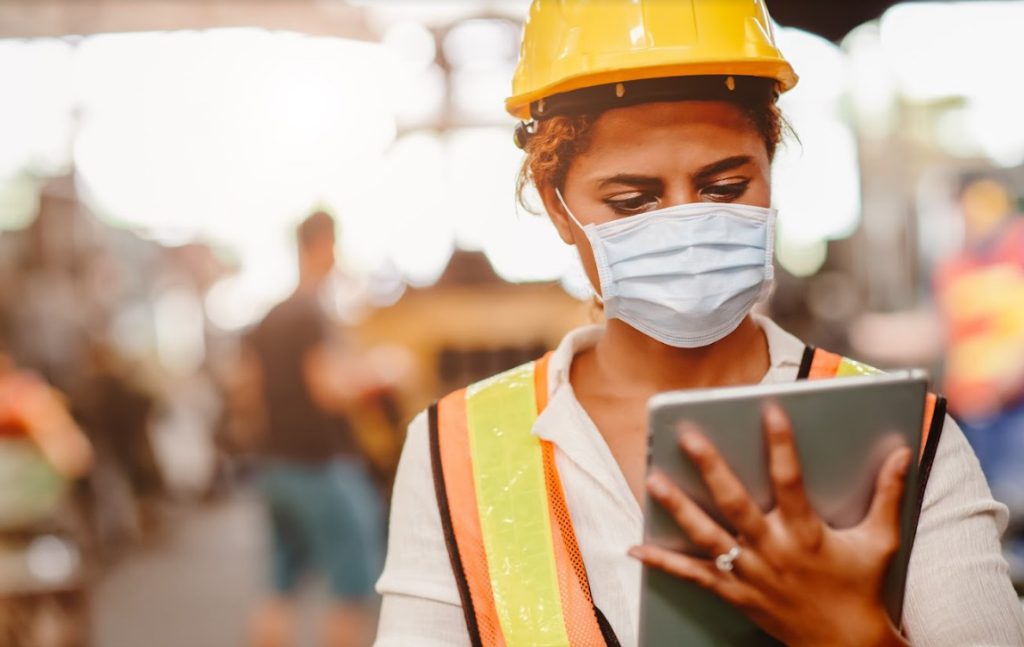 A healthy workforce has a significant impact on your company's bottom line. It has a direct effect on your employees' productivity which in turn increases the profitability of a business. And the smart wellness programs aim to promote around-the-clock status health checks for all workers by preventing common medical problems and injuries that tend to occur within the workplace. It also attempts to address health issues that occur due to unhealthy lifestyles and job-related stress.
Health apps are considered one of the most cost-effective solutions for creating a safer workplace. With the help of these tools, it's easier for employers to analyze and manage the risk factors within the workplace. It also allows upper management to create wellness programs that are well-suited to the physical, mental, and lifestyle needs of each employee.
Use Drones
Workplaces such as construction sites make it harder for employers to foster a safe working environment. Fortunately, there are now new technologies that can do some of the work of construction workers.
Drones, for example, are increasingly becoming a trend in construction sites because of their functionality. These remote-controlled vehicles can fly above the site and scan the work quality, especially on multi-story buildings.  
With their flexibility and functionality, drone technology is revolutionizing how the construction industry performs inspections, especially if you consider that these inspections are usually done above ground. Drones make site inspections safer as they can be remotely operated while everyone stays safely on the ground.
Final Thoughts
In this digital era where every aspect of business operations has been revolutionized by technology, the safety of the workplace is no exception. It's important that your business must quickly adopt new technologies that can help create a safer working environment that drives employee productivity. As different types of new technology are introduced every year, you can have more tools you can use to promote a healthy and safe culture in your company.