SEO
5 Best Techniques to Boost Your Website's SEO in 2021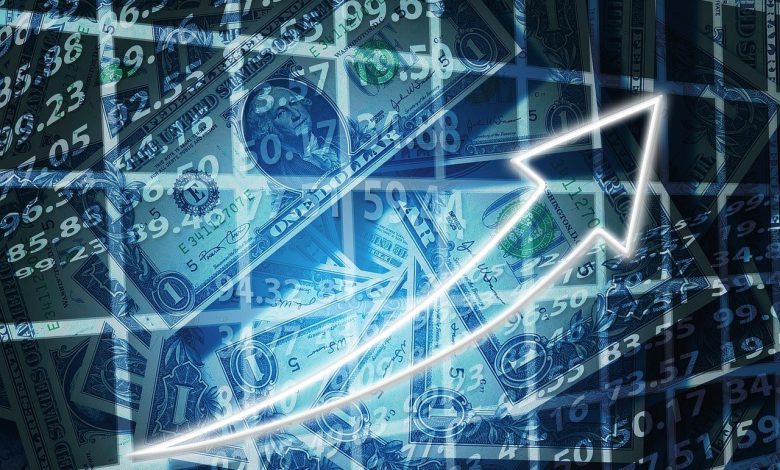 'SEO' is the acronym of 'Search Engine Optimization'. It is the process or the techniques to adjust your website to the search engine algorithms in such a way that it helps your website or pages to rank higher in the SERPs against a specific search intent.
People are looking for anything on the internet. Starting from our daily needs to luxury things, entertainments, and whatnot. So, if you have a brand or business that requires proper exposure to the market, then having an online presence is a must. We have even witnessed some of the famous entrepreneurs, who have managed to build massive online businesses around the world.
In the case of the online presence, when your website is ranking in the top list of the SERP's first page, the chances are more that it will fetch more traffic than those who are behind you in that list. So, ranking better gives you an advantage in the competition.
Now, the question is, how to rank higher in the SERPs? It might be a tedious or time taking task to do, but not impossible. You just have to know some of the most effective SEO techniques that would help your website to get more optimized and get a better ranking.
SEO is one of the most reliable and effective processes that boost your website's ranking and drives more traffic to it. To run a successful SEO campaign that works well for your business, you should take care of both the on-page and off-page SEO techniques.
There is a limitless number of strategies to follow in SEO, but performing all simultaneously might become very hectic. So, here we are going to talk about some of the very easy and basic SEO techniques to follow in 2021 in order to boost your website's traffic.
SEO Techniques to Boost the Website's Traffic in 2021
1. Optimize Your Website
Optimizing your website is not anything outside of SEO techniques. It is the first and important point to take care of. If you want your website to work well in terms of SEO, then you have to create a good website first.
Your website should be attractive and well designed so that it becomes user-friendly. The loading time of the website should be minimum. A website that takes too much time to load, makes the user irritated and bored. So, the high chance is that the user will leave and check some other sites. It increases the bounce rates and that adversely affects the SERP ranking.
According to the reports, most of the global website traffic generates from mobile devices than a desktop. So, always make your website well mobile-optimized to create a better user experience.
Before getting started, you can take a look at the best website builders that would help you to create an attractive and optimized website.
2. Creative Content –
Content is a major factor behind a successful run of any website and its SEO performance. Boring, unethical, unhealthy, non-authentic content makes your website nothing but ugly. And the audience doesn't want to waste their time on that.
So, always try to come up with content ideas that will seem crispy and relevant. It not only helps in the SEO ranking but connects to the users better. Don't write contents that would be too tough to read. Easy and to-the-point content is what you should deliver.
Following a good writing pattern is an extra point. Write your content with proper headings, sub-headings, numbering or bullet points, table of contents if required. This makes the content looks good and attractive and for the readers it is easy-to-understand.
3. On-page Factors
Now, coming to the on-page factors that are the major aspects of any SEO technique. Depending on the type of business that you have you have first to do proper keyword research and other necessary researches.
Keywords help your website or page to become more relevant to specific search intent. The better keyword you choose that perfectly suits your page or website, the higher is the chance to achieve a better SERP ranking.
Long-tail keywords are very effective in the case of on-page SEO. These keywords are more specific to user search intent and easier to rank. So, target the proper long tail keywords according to your website's niche and implement them efficiently on the metadata.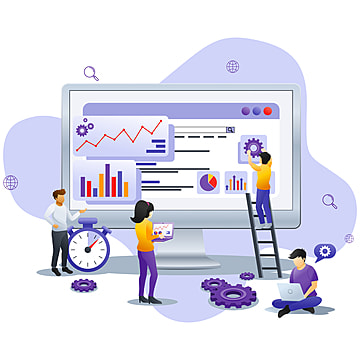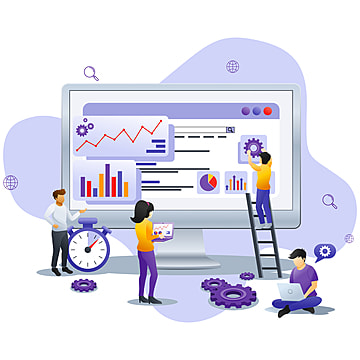 4. Link Building
Link building is the best and most effective off-page SEO technique that helps to improve your site in various aspects. Creating quality backlinks not only makes a presence of your website in the directories, but it also helps to increase your website's authority and drive huge traffic in a short span of time.
There are multiple kinds of link-building techniques, like- web directory submission, business listings, ad listings, guest posting, profile creation, blog commenting, and many more. Quora content submission and Quora commenting is also an effective way that drives massive traffic your website.
Social media platforms also can be used to create a strong link-build strategy. Check out the pros of social media.
5. Competitor Analysis
Competitor analysis is a very vital point that belongs to SEO techniques. It is nothing but analyzing your competitor's strategy and implements the good points that would serve your website well.
Doing a competitor analysis gives you an overall insight on what are the things that your competitor's moves. Their referring domains, keywords that they are ranking for, top pages, and other major factors as well.
You have to understand from the analysis, that what are the major factors that you should opt for in order to generate good traffic to your website and rank them better.
Conclusion –
SEO is an ocean. Limitless opportunities are there to help your website work better. But you have to choose the exact techniques that would help your website positively. The above-mentioned are some of the easiest and most effective SEO techniques that almost every expert follows. These can give your website a positive result too.