Artificial Intelligence
Unveiling the 123RF AI Writer: The Future of AI-Powered Content Creation Where Innovation Meets Efficiency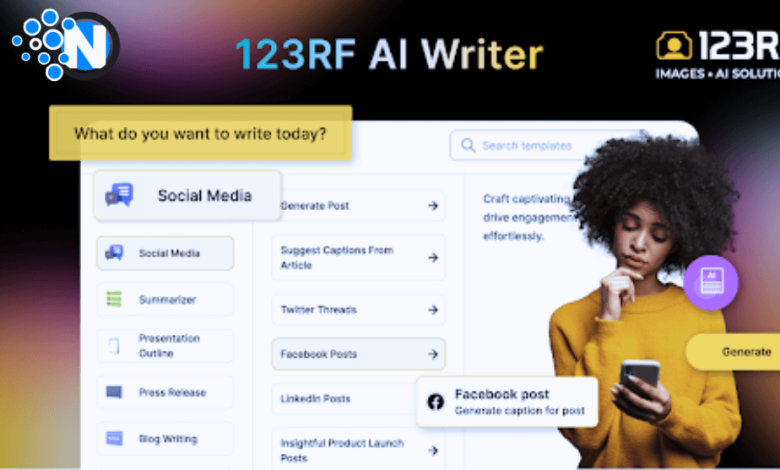 The digital age has been marked by rapid advancements in technology, especially in the domain of content creation. In this transformative era, 123RF, a distinguished pioneer in stock content and AI technologies, has once again set new benchmarks. Introducing the 123RF AI Writer – a revolutionary leap that promises to redefine how we generate textual content ranging from scripts, social media posts, to comprehensive articles.
The Power of AI in Content Creation:
Imagine a tool that can effortlessly craft long-form articles, create captivating marketing copy, or even generate content in an impressive 180 languages. The 123RF AI Writer embodies this very vision. It's not just about automating the writing process; it's about enhancing it. Whether you aim to boost SEO or draft high-converting marketing content, the prowess of Generative AI housed within this tool makes these tasks feel seamless.
But that's not all. With its unique AI-driven image pairing capability, the content produced resonates on a deeper, more emotional level. This ensures that your content doesn't just communicate but truly connects with the audience, creating lasting impressions.
Simplify Your Creative Process:
In the demanding world of content creation, efficiency and innovation often seem like two ends of a spectrum. With the 123RF AI Writer, they converge beautifully. At its core, this tool streamlines your creative workflow. From generating ideas to producing final drafts, we optimize every step to help you spend less time struggling with words and more time bringing your creative visions to life.
Moreover, the AI Image Generator lets creators manifest their ideas into vivid visuals. Whether envisioning a neon-punk aesthetic, a fantasy realm, or intricate 3D models, your concepts can now effortlessly leap off the page and into tangible images.
Content That Connects:
The synergy between textual content and visual elements plays a pivotal role in crafting compelling narratives. The 123RF AI Writer understands this. By leveraging AI Image Variation, it offers unique versions of 123RF PREMIUM images, ensuring that every piece of content is enriched with fresh and contextually relevant visuals.
Further enhancing this experience is 123RF's AI Search, a groundbreaking feature that reimagines how we search for images, vectors, and videos. No more sifting through countless files or settling for subpar visuals. With unparalleled efficiency and intelligence, find the perfect visual accompaniment for your content.
Embodying 123RF's Vision: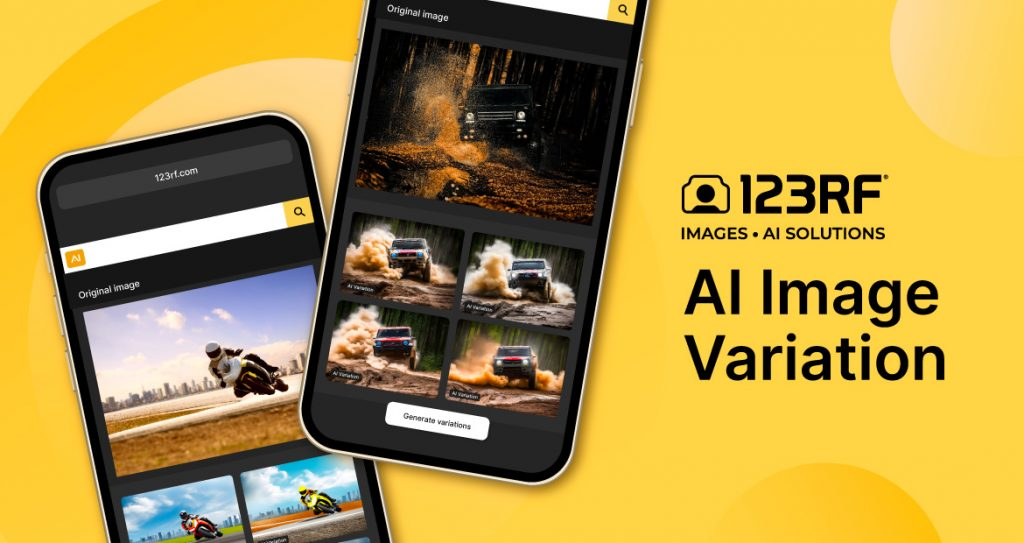 At its essence, the 123RF AI Writer is more than just a text generator; it symbolizes 123RF's unwavering commitment to innovation. In a time where content reigns supreme, this tool guarantees creators always possess the latest technological advancements. It is a testament to 123RF's dedication to staying at the cutting edge, constantly pushing boundaries, and enabling creators to produce universally resonant global content.
The seamless fusion of Artificial Intelligence, Image Pairing, and Creative Workflow under one platform encapsulates the future of AI writing tools. And with the introduction of the 123RF AI Writer, this future isn't just imminent; it's here.
Conclusion:
The narrative of content creation is evolving. With tools like the 123RF AI Writer, we're stepping into an era marked by efficiency, innovation, and content that truly resonates. Whether you're a seasoned creator or just starting their journey, this tool promises a future where your creativity knows no bounds.
Ready to take your content creation to the next level? Explore the possibilities with the 123RF AI Writer today and experience the future of creative writing. Get started now to see how AI can enhance your content and streamline your workflow. Dive deep into the ocean of potential and let your creativity soar with 123RF's latest innovation.