Computer
10 Best Free Window 10 Apps You Need On Your Computer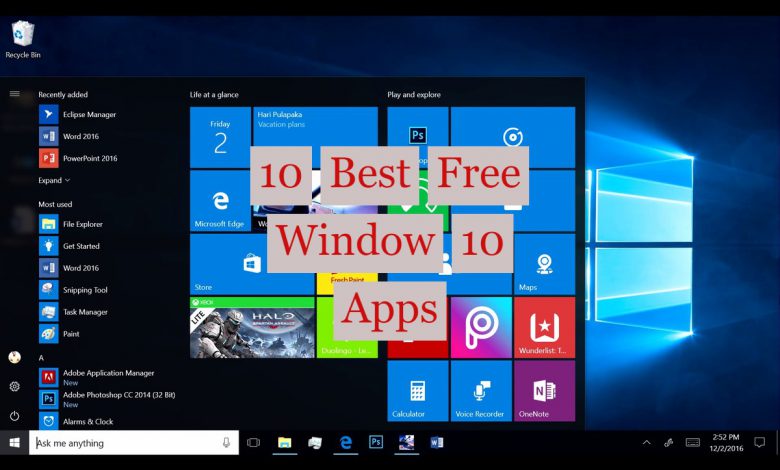 With over 669,000 apps available on the Microsoft store, it becomes a little hectic to choose which ones are worth downloading and which are not.
Microsoft Store isn't popular as that of Apple or Android app store. However, they retain a decent collection of free applications. From simple applications such as an organizer or personalized app to a complicated productivity app, you can find the application of every range. But being said, it isn't easy to sort put the app according to your requirement. 
So here is a list of the 10 best free windows 10 apps that you need to install on your computer to ease out your performance and productive outcome.
10 Best Free Window 10 Apps That Will Assist You a lot in Daily Life Tasks:
1 Web Browser – Google Chrome:
The most popular search engine around the world, Google Chrome. Instead of searching in the internet bar, you can download the app and can search your queries on hand. Also, it holds many inbuilt features which protect your privacy.
Google chrome can sync all your bookmarks, passwords, extensions, history, and other relevant data on a single platform so that you can use and check it at any instant. You can log in from any device and after signing up, you can synchronize all the data on any device which has google chrome installed in it.
2 Multimedia Player – VLC:
The most popular free multimedia player is known as VLC is a must download for your window 10 computer. It is easy to use and can decode an extensive range of video and audio files. It also supports DVDs and CD's making it even more functional.
VLC makes it convenient to watch any video and also allows you to add subtitles and languages. It also allows you to watch a video without downloading it completely. You can also listen to music through this app making it almost two in one app.
3 Audio Editing – Audacity:
Audacity is still the top-notch app when it comes to audio editing app. Whether you want to edit your voice for a YouTube video or want to decrease the background noise for your presentation, Audacity is your number one choice. 
Audacity is a beginner-friendly app that is easy to use and can help you to edit your voice most efficiently.
4 Notes – Microsoft Sticky Notes:
Looking out for an app that can help you jot down your key points at any instance? Your answer is Microsoft Sticky notes. Just like any conventional sticky notes, you can mark up your points and can stick them on your desktop.
It also allows you to add links and can navigate you to that particular link with one click, making it a real digital sticky note.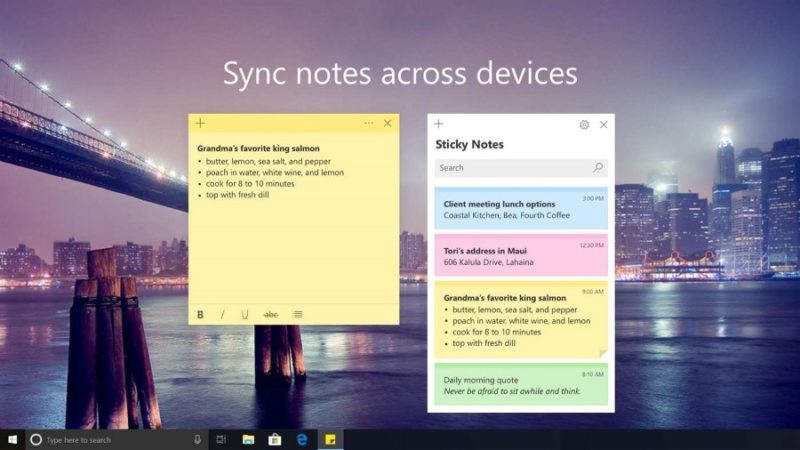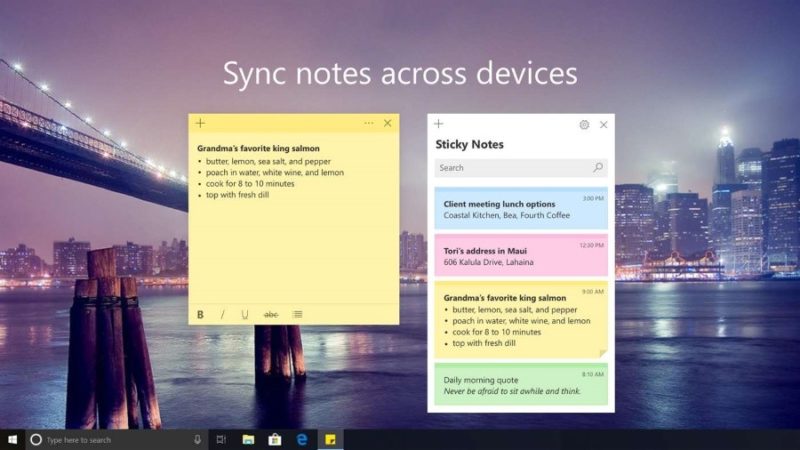 5 Audio Book Service – Audible:
If you are a bookworm and love to read books but couldn't make up time for that, Audible is your best virtual book reader.
Audible is a book reading app that can read any selected lines for you so that while chores or doing some simple tasks, you can listen to the book working in a multi-tasking environment. You can listen to your favorite books on the move while traveling and can also enjoy the beauty of nature simultaneously.
6 News and Social Media Updates – Flipboard:
If you love to update yourself with what is going around the world in the circle of politics, fashion, or any other industry, Flipboard is your secret reporter. It brings all the updates from the news and social media to one platform. It brings all the important news from different channels and converting it into a personal magazine for you.
It means you don't need to switch between different apps to get the updates, Flipboard will inform you on the go.
7 Photo Editing App – Polarr:
Polarr is your best photo editing partner since it shifted from mobile to pc version. It is easy to use and capable editing app that can assist you if you don't want to learn the traditional image editing app which takes months to understand and to get a hold on completely.
8 File Keeping App –Dropbox:
Dropbox is a free Microsoft app that allows you to store your information/data on the cloud and can be accessed anywhere from any device as soon as you are connected to the internet.
It also allows you to create backup files so that the data which is stored on Dropbox can never get lost or deleted in any mishap. It allows you to store video, images, documents, audio files, and much more.
9 Anti-virus – Malware Bytes:
Malware bytes is a free window app that will protect your system against the virus. It will protect your privacy and personal data against third-party attacks.
It makes it easy to scan any data within minutes against any malware and alarm you if your computer is being monitored or hijacked.
10 Mobile Connection App – Your Phone:
It is the most reliable app if you don't want to get distracted by a cell phone or want to synch the mobile and pc. Your Phone allows your mobile to establish a wireless network so that you can receive all the alerts, messages, calls on your pc. It also allows you to access any file stored on mobile through your pc.