Yahoo
How to Use Yahoo Notepad on Apple and Android Devices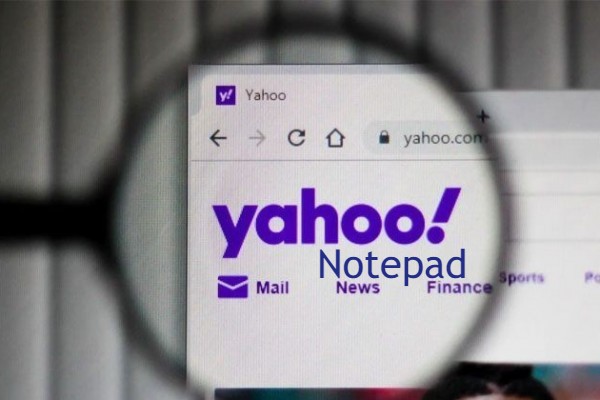 Making notes is a healthy habit as a short pen is better than a long memory. You can list down hilarious quotations, grocery lists, and jokes on your smartphone. You can create a to-do list for your tasks on your smartphone. But all this requires an appropriate trustworthy app; that can store your data as well as ensure your privacy. In this context, there is nothing better than Yahoo Notepad. Here is a complete guide showing you how to use Yahoo Notepad on an android or an iPhone.
Purpose of Yahoo Notepad App
Yahoo Notepad is an amazing tool or application that is linked to your Yahoo account. Yahoo notepad allows you to take notes while working that you may access at any moment in the near future. Yahoo takes complete care of the privacy of your notes despite keeping them safe. Yahoo notepad has made writing and organizing notes from your personal and professional lives completely simple and easy; with great ease of access on any of your devices. It serves as a cross between the regular sticky notes and the web-based version of Windows notes.
What are Yahoo Notes and how can I use them?
Yahoo notepad is one of the most used and the most trustworthy applications to keep your notes, update them and see them whenever you want wherever you want. Simply, by logging in to your yahoo mail and turning the sync on, you can access your notes from any of your devices.
Accessing Yahoo Notes
To access your Yahoo notes:
Open a Web browser
Go to the Yahoo! Mail login page
Click "Sign In" after entering your Yahoo account username and password
The Yahoo Mail application will be launched.
From the navigation menu on the left side, select "Notes."
The Notes folder appears on the screen
You can now see all your notes on the screen
Accessing Yahoo Notepad on iPhone
To access your Yahoo notes on your iPhone, follow the following steps:
Open the iPhone's Standard Settings App (by tapping on the gear sign icon)
Tap on the Mail option on the settings page
Choose the Accounts option on the new page just opened
Choose your Yahoo account from all the mentioned accounts list
Take special care that the "Notes" option is turned on.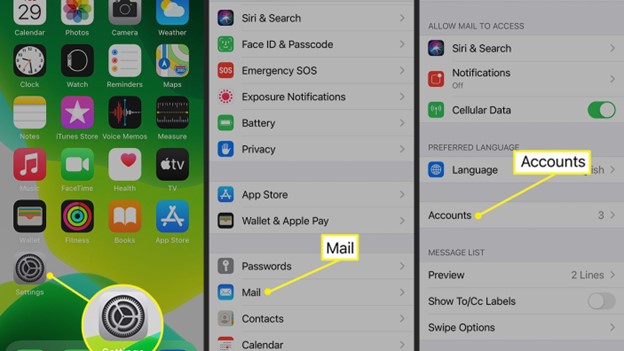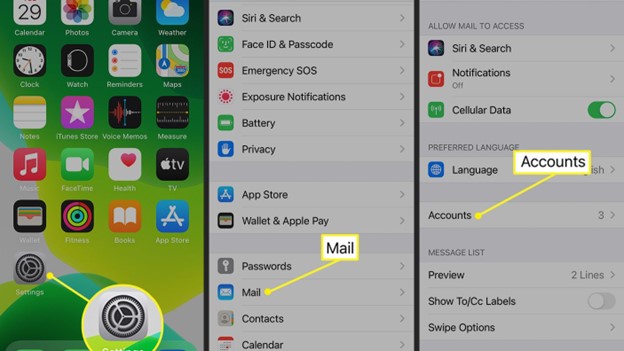 Restoring Yahoo Notes on iPhone
How to Restore Deleted iPhone Notes
Here are some simple steps to restore your deleted iPhone notes
To access the Notes app, tap on its icon.
Enter the Folders view of the Yahoo Notepad app.
The page shows an option of Recently Deleted Folder
To go through your discarded notes and find the one you wish to recover, tap on the Recently Deleted folder.
Select Edit.
Choose the note(s) you want to recover.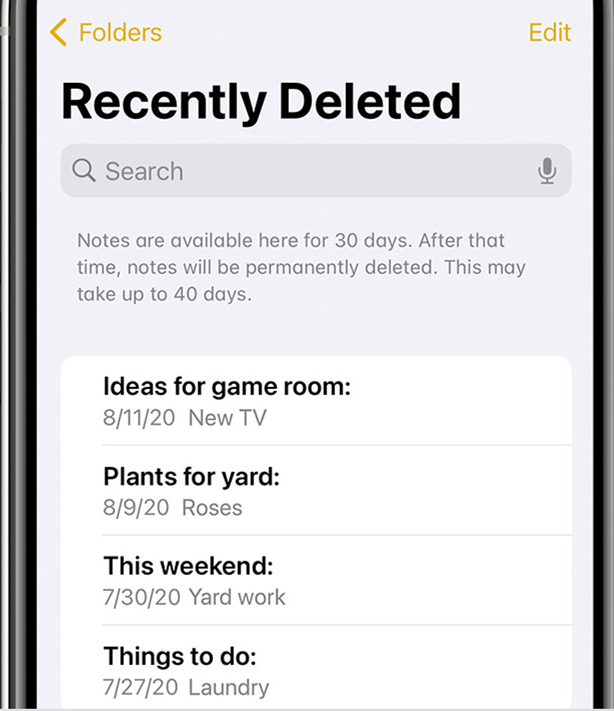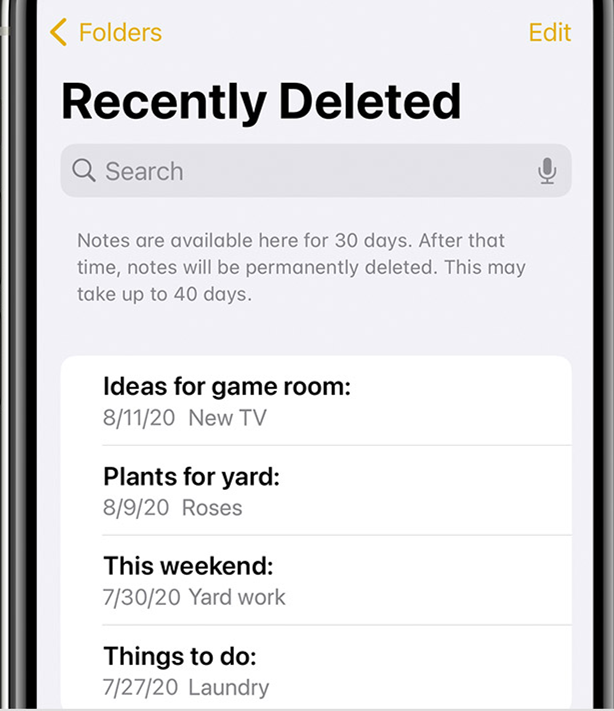 How to find Notes on iPhone
Some people use Yahoo's Notepad app on iPhone but then wonder where our notes are gone? For this purpose, you must first visit the settings app on your iPhone and then check your accounts. Carefully go through each account and review whether notes are set for each of them or not. If not, then enable the notes for that respective account.
How to get iPhone's Notes?
If you are unable to find any of your iPhone notes and wish to search for them on your iPhone, then follow these simple steps:
Use the search function of your iPhone to locate your missing notes
Apply the filter of "Notes" to your search option and start finding your missing one
You can search by typing a word or a small phrase with exact spellings that you used in your notes
Select All Accounts from the drop-down menu. Like an email account, Search will search all of your notes in each folder across all of your accounts.
Using Yahoo notes on Android
How to use yahoo notepad on an Android phone
If you are an android user and wish to use Yahoo Notepad on your smartphone, then here is a simple guide
Open the Google Chrome browser (by tapping on that four coloured small wheel icon).
Once you reach the chrome, open a new tab in it.
Now just type www.notepad.yahoo.com in the URL box.
This will take you to the sign-in page of Yahoo.
Once you have logged in, you will be able to see the notepad screen below.
Now the question arises how can we synchronize our notes on an Android smartphone? This can be simply done by activating the Android sync settings.
Go to the Settings of your Android phone or tablet.
Now search for Google Accounts and tap on it.
Choose or add the Google Account with which the note has been shared.
Do not forget to enable the sync button for the Keep Notes option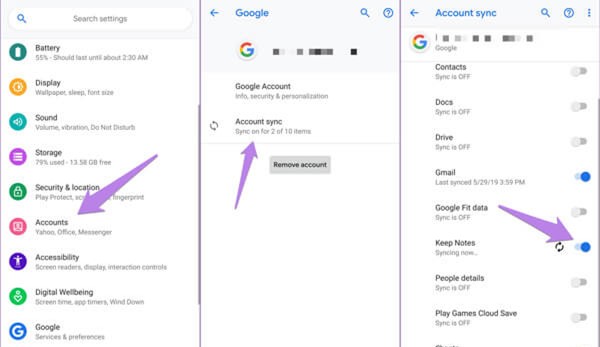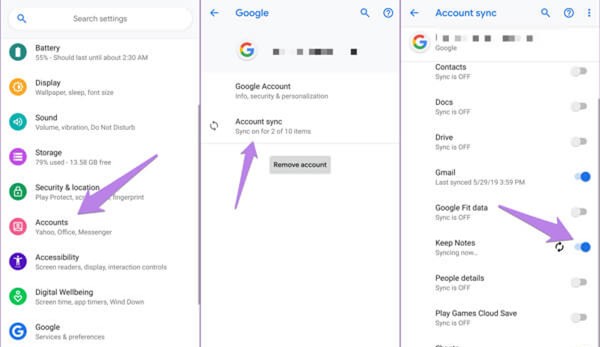 Syncing Yahoo Notes with Android
On Android devices, you can sync or un-sync Yahoo Contacts.
Open the Settings app on your device.
Go to Accounts and choose it.
Select Yahoo.
Select your Yahoo Mail account from the drop-down menu.
Easily switch on Sync Contacts or turn it off by deselecting it.
How to get Yahoo Notes on Android
What is the best way to locate a missing Yahoo Mail note folder? Here is the best and the simplest way to do so:
The first step is to open the Notes app.
Go through the list to find your required notes
If you could not find them here, then search for your notes in the Recently Deleted folder.
Once you have found your required notes from the recently deleted or any other folder, you have an option to replace them and store them carefully.
Tap on the Edit option from the Notes list.
Now select the notes that you want to move to your required location, where you can access them easily.
In Yahoo Mail, how to update or delete a note?
If you want to update an existing Yahoo note or delete an extra one, then you just have to follow these basic steps:
Step one is just to open the Yahoo Mail app.
Now choose the notepad option here.
You will be seeing all the notes in it.
Click on the title of the note you wish to update
Make desired changes to it and then click Save.
For deleting a note, simply select it and tap the delete option. It is an irreversible step. You might never be able to recover deleted Yahoo notes on your android phone, so be careful.