Web Development
What is a Dedicated Development Team And How Should You Employ One?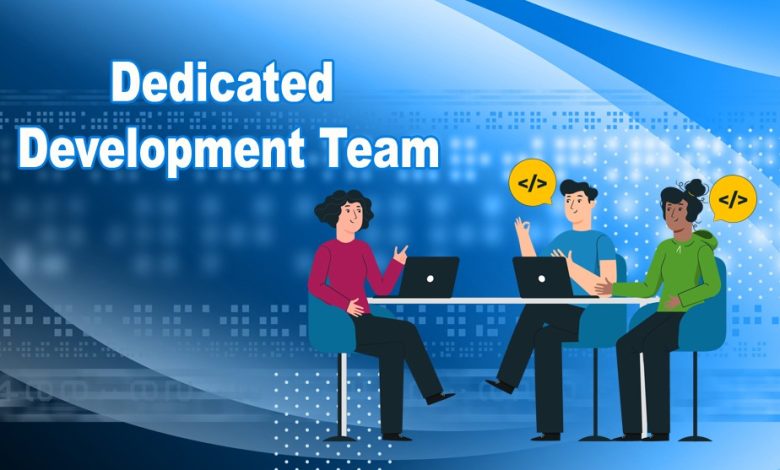 IT outsourcing contracts totaled $66.5 billion in 2019 on the market. By the end of 2022, $70 billion is anticipated. Experts in software development are becoming more important for digital success. Hiring such specialists for the team via outsourcing is a terrific idea. As businesses grow and technology becomes more complex, they increasingly turn to dedicated development teams — groups of professionals, such as software engineers, project managers, and quality assurance specialists, tasked with producing quality digital products.
A software development team makes sure that all requirements are satisfied. Their main goal is to close the talent and skill disparities. Yet each team is working on a different project. This makes it difficult for them to successfully satisfy each of them.
What Exactly Is a Dedicated Team Model?
One alternative for outsourcing cooperation that addresses the whole development lifecycle of a long-term project is the dedicated development team model. With this approach, a contracted outsourcing team is solely responsible for organizing, creating, and implementing your solution by the project's operational demands and specifications.
You may receive a team of hand-picked experts to cover each project job required for turnkey development by employing a full-time dedicated development team. Although working from the service provider's office, the staff is solely dedicated to your project.
In particular, the dedicated software development team approach is appropriate for completing significant, protracted projects with changing needs. The concept is also for variable resource allocation and adjustments to the scope.
When businesses want extra skills to start new initiatives or handle tech duties where they lack experience, they often create dedicated employees. Maintaining ongoing, updated projects is consistent with the dedicated hiring paradigm.
Considerations for Choosing the Right Development Team
Choosing the right development team for a project can be an intimidating task. Picking the wrong company or tech cycle can lead to delays, frustration, and lost money, so it is important to make sure you choose wisely. 
Research prospective teams thoroughly. Read reviews from past work and listen to references as a way to gauge their capabilities. 
Every company has its own parameters for the quality assurance of any web developer. However, you should consider your requirements before making any changes to the development team.
Then, inquire with the firms about their design process, timelines, and if they have any bonus services that may be beneficial such as quality assurance or setup assistance on the back end. 
Quantify your expectations when talking details and come up with agreed-upon goals along with payment plans upfront.
You should also ensure that the development team is capable of handling any problem areas, such as scalability or security, that come with certain solutions.
It's crucial to make sure that the development team you hire is the right fit for your culture and vision. Working with someone who understands the vision and values of your organization will help ensure a successful outcome for all involved.
Following these guidelines should help you find the right team for your project.
How Can I Find a Committed Software Development Team?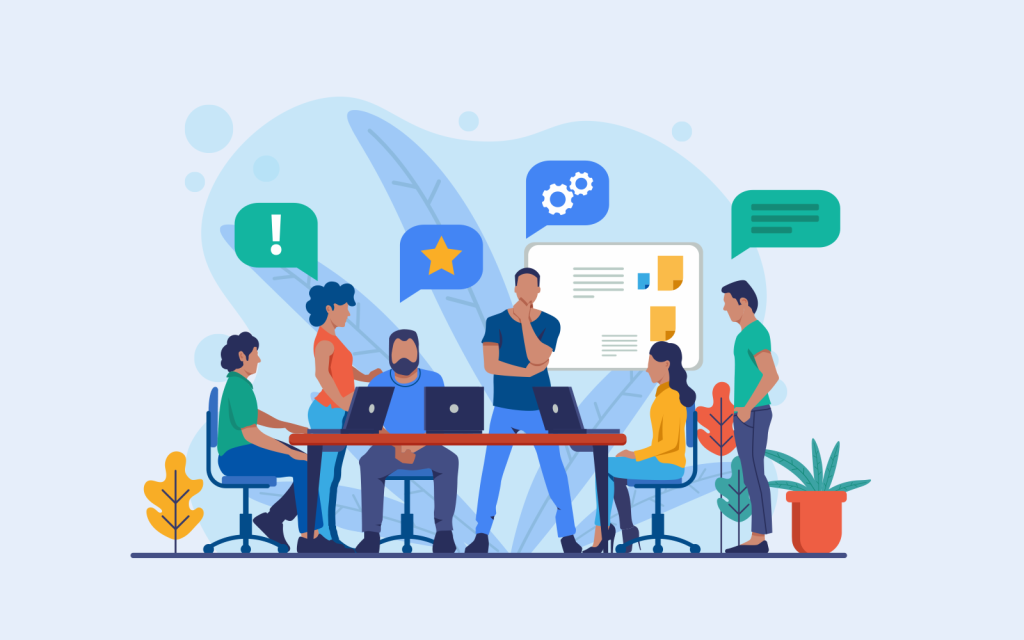 Put Out Your Criteria, Budget, And Objectives
Before bringing on a team to build software:
Choose your ultimate objectives.
For each of the procedures, a budget.
Specify what you need.
You may arrange the employment process and the product development process from the beginning with the aid of these measures. You won't run into any problems with your committed team in the future if you are clear on what you want to achieve in the end.
Decide On A Cooperative Model
The next step is to choose a model of collaboration with a committed software development team.
Think about if a project needs a whole team or whether a small group of developers with certain skills can complete it. If you need help but your product is already done, you can consider employing a dedicated maintenance staff.
Locate And Speak With Possible Teams
You may now begin searching for a team. There are several places where you may find an excellent, motivated team. You may employ a software development team by using social media sites. There are businesses that provide specialist software development teams, as well as their agents.
On their profiles, you can find information about the team's experience, the developers' skill sets, the projects the team has worked on, the results their clients have experienced, and more. Check out the potential team profile here: https://wesoftyou.com/services/web-development/ 
Also, you may locate a committed group on review websites. There, you may read customer endorsements and learn more about the projects the team worked on. Asking your friends or coworkers for recommendations is another technique to find a software development team. 
You may begin interviewing possible teams after you have a list of them. As many inquiries as you can to understand precisely if this or that team is suitable for your project.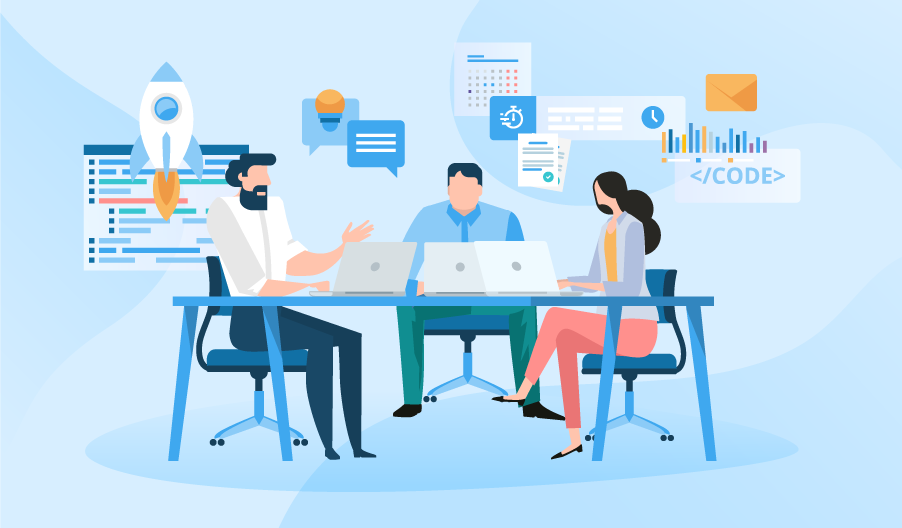 Create A Team Dedicated To Software Development
You may begin after you have chosen the ideal committed team for your project. Regular communication is the first thing you and your committed software development team need to coordinate.
This is required to be able to track and manage how each process is developing. To address significant concerns and to approve tasks, get in contact with the team.
Establish KPIs
Setting up KPIs is a crucial step. Key performance indicators make it possible for you to assess an employee's performance. These indications determine whether the organization will be able to accomplish its objectives.
It is crucial to choose and properly compute the KPIs that will accurately evaluate a certain team member's performance.
Members of a focused software development team benefit greatly from the capabilities of the KPI tool since you do not need to observe the managers' hourly work. It is sufficient to calculate the KPI at the beginning and end of each month to keep it under control.
Conclusion
In conclusion, a committed team is an ideal choice for tasks with several ambiguous needs, such as aspirant startups and developing digital enterprises. A dedicated partnership is the greatest option for these businesses looking for long-term cooperation in terms of the best price and carefully chosen team members.
The key criteria behind a successful software development project are clear objectives, a budget plan, and a cooperative model. When the customer has finally identified the appropriate team, he or she should employ it and build a dedicated software development team. The customer can then begin building the project's KPIs.