Business
7 Ways To Promote Employee Development In A Hybrid Workplace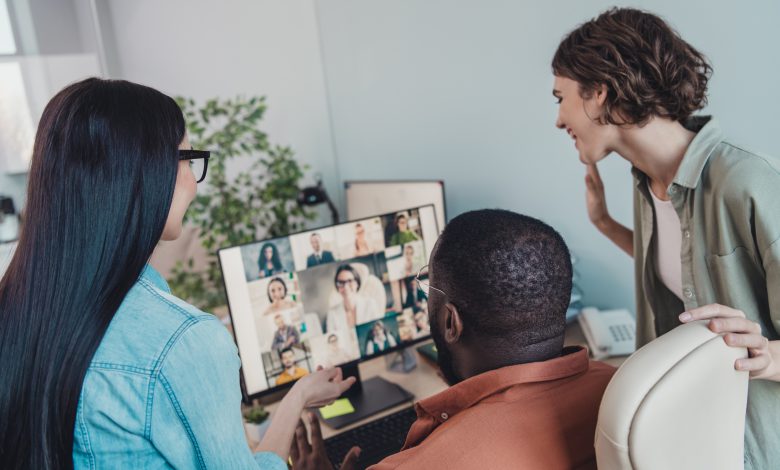 Employee development is a process through which employers educate or train their workers on various programs to upgrade their skills and acquire new knowledge to continue making profitable contributions to companies.
In support of this, a hybrid workplace is practiced by many companies. It's a model that allows employees to work from the office or their homes or any place of their choice. Inasmuch as the model is flexible, it has its own challenges, including time zone differences, lagging internet connections, and others. Many organizations, however, have succeeded in implementing the model and have managed to support and empower their team members despite location differences.
Read through this article and learn how to promote team member development in a hybrid environment. You can also check how aptitude assessment can help identify a team's strengths and limitations.
Ensure Good Communication Between Managers And Team Members
Managers need to realize how crucial their leadership role is. Coming up with a winning leadership development plan should be a number one priority. Managers should have frequent one-on-one and team conversations with team members, which would allow sharing of information, ideas, and instructions. Have the team engage in open discussions where they can challenge assumptions as they share valuable insights. This will yield a positive impact on the organization or company as a whole.
Work Toward Improving The Quality Of Life For Employees In The Digital World
Explore the various ways of using technology to assess employees' well-being to help improve their quality of life. Too much screen time could lead to eye strain and minimized opportunities to move around. To avoid this, use tools like chatbots to remind employees to take a screen break and go out for some fresh air. Hold video meetings at a time that would be favorable for most of the employees, and also make turning cameras on optional for employees during calls.
Focus On Employee Engagement
Note that you can create an environment with engaged employees regardless of their proximity. To achieve this, ensure your employees have the following:
Required tools and resources
Targets – employees are aware of what the company expects of them
A feeling of appreciation – employees know that their opinions matter
Opportunities made available for them to learn and grow
Opportunities to be recognized daily for a job well done
Come Up With An Employee Development Plan
One of the advantages of a hybrid work model is that employees have flexible schedules. They can plan their day accordingly and fulfill tasks and other engagements. These engagements could include enrolling in online courses or other professional development training. Organizations can boost employee productivity by providing them with programs that will motivate them to work harder to achieve their development goals. It would be worthwhile to give employees 10% of their time for personal improvement. This will benefit both the team members and the organization.
Take Time To Listen To Your Employees
As you engage with your employees, listen carefully to the keywords and phrases in their conversations. You may not be aware of it, but some of them could be having a hard time performing their roles and need additional learning or support. They could also be interested in taking on new challenges or even other positions in the company. Take note of their body language and facial expressions when they talk about their role and development. You will realize that it's how they say something and not necessarily what they say that will enable you to find opportunities to support them.
Ensure That Remote Systems Are Easy, Fast, And Secure
Keep up with technological advancements, especially digital communication strategies to make work easier for employees so they'd become more effective and productive members of the company. As you prioritize proper security controls, ensure that employees don't get frustrated along the way because of their inability to access some documents. As a manager, make it your duty to ensure that team members are well trained in digital tools, so the organization benefits from their efficiency in the long run.
Define Outcomes Clearly
Ensure that employees know that their roles are vital to the outcomes expected to be met by the company. Have them deliver the results through new processes, better communication strategies, and efficient use of resources in the most flexible way possible.
Conclusion
A hybrid work model has worked for most companies and is also inching its way to some that may have been hesitant to try it previously. It has empowered employees to deliver better results