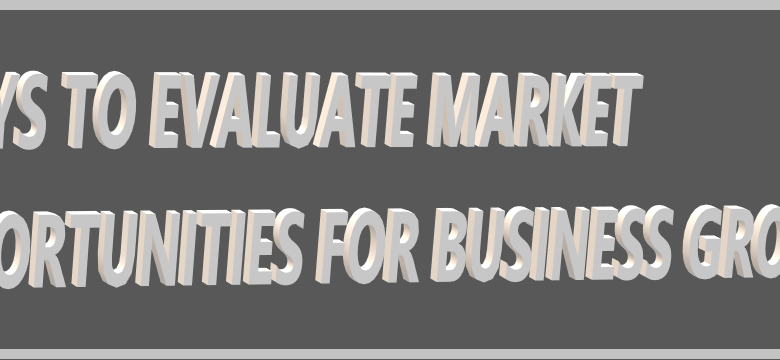 When you search for new ideas for your business growth, the first and foremost thing that you need is to evaluate market opportunities. Because in this era, profitability and sustained growth are never a surety. This continuous instability is instigating us to evaluate market opportunities for business growth. And correct market analysis is the prior step for in-depth evaluation of market opportunities. Because by this technique, you can proliferate your business and you can make a better customer understanding. It is also an opportunity for you know know what people need from you and how people can prefer you over your competitors in the war of business growth.
Read also:
10 Benefits of Custom Software Development for Small Businesses
Key Benefits of Customer Service Coaching
Why are capital resources important for ultimate business growth?
Here, we have enlisted some market opportunities for business growth.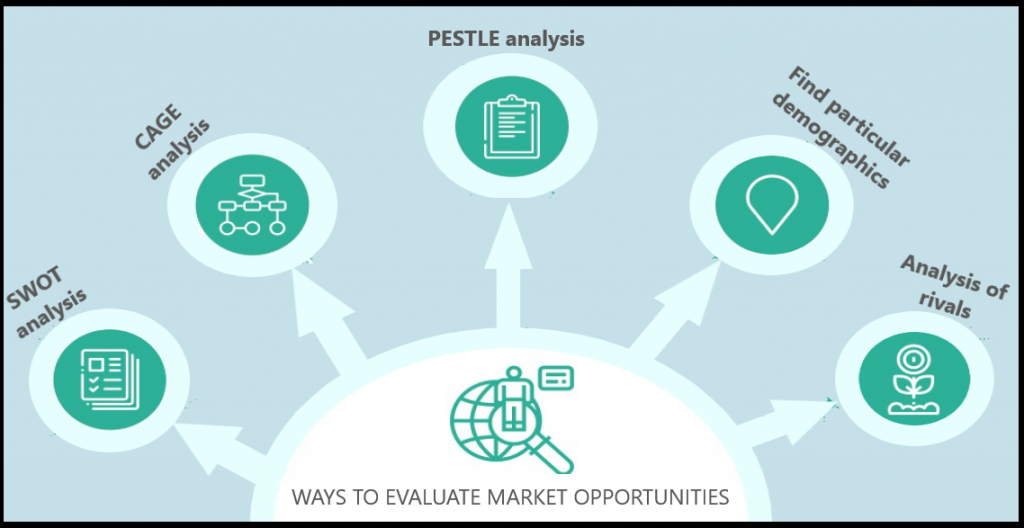 First of all, you need to make a clear chassis or framework to assist you to search for opportunities. For this, a thorough understanding of the company's business direction, assets, resources, goals, and capabilities is necessary.
The next step is to make a critical analysis of the market, find the customer's demands, and make a framework to meet these demands profitably.
To evaluate market opportunities that can help you achieve desired goals, we have enlisted some ways to evaluate market opportunities:
Use of tools to evaluate market accurately
to evaluate market opportunities and potential, one can use various tools. These tools can help in finding the different aspects of the market. Some of them are enlisted here:
SWOT Analysis is an acronym for Strength, Weakness, Opportunities, and Threats. A profile is made that includes the qualitative and quantitative analysis of your company's SWOT points. That is the strength of a company and means to enhance these strengths, weaknesses, and ways to overcome them, evaluate the market to capture opportunities and make them favorable for you, and threats so that you can make a plan to counter them.
PESTLE analysis: This is a broader term that includes the deep analysis of Political, Economic, Sociological, Technological, Logical, and Environmental analysis. Its goal is to evaluate the market considering the mentioned factors. It is a combined analysis of environmental and competitive factors.
For instance, according to Micheal E. Porter, the industry structure analysis to evaluate market opportunities includes the following five forces for examination of structure and change in markets: industry rivalry, bargaining power of suppliers, bargaining power of buyers, the threat of entrants, and the threat of substitutes.
CAGE framework is also used to evaluate differences between target and home markets. These differences include cultural, administrative, geographic, and economic factors. Its main use is in researching and setting the target markets and evaluating their availability.
Find particular demographics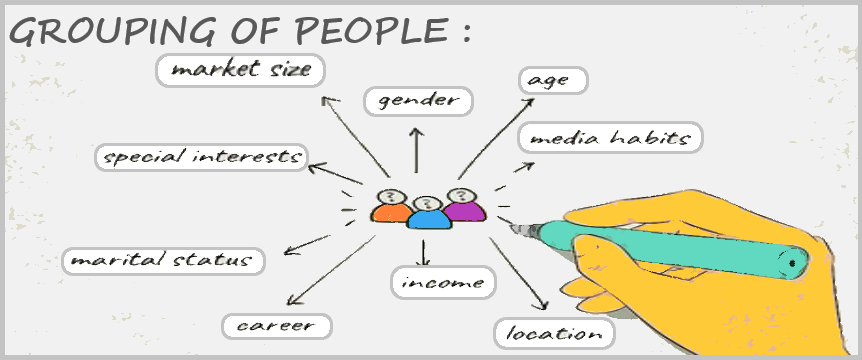 To define your goals, one needs to find people of interest. It means to find and classify people (that share common characteristics) in groups. These characteristics can be "primary" variables for instance age, gender, area of residence, occupation, literacy rate, and extent of their earnings. It also includes classification based on some secondary characteristics like lifestyle, priorities, attitude and behavior towards purchasing.
Primary variables can assist in estimating the number of potential customers a business organization can have. For instance, a layette (accessories for newborns) producer company should acknowledge what is the birth rate and survival rate in a particular area of distribution of your products. And how much pricing of products can the major demographics of interest afford in that area. This can help you find motivations leading to purchasing decisions such as reliability, prestige, pricing, and designing.
Another example of this classification is a well-known bottled water company in San Francisco. Many years ago, the company was going at loss and they were trying to evaluate market ways for enhancing business growth. Finally, they found two reasons for consuming non-alcoholic drinks: one is health and the other is flavor. Bottled water was a good option for promoting health but it lacks taste. And the soft drinks had taste but lacked health attributes. So they realized the opportunity to launch a new product having an attribute of taste alongside its health quality and keeping it without fats. This made a successful product launch and the company got a 55% of profit increase.
Observation and analysis of market
A thorough examination of purchase situations to evaluate market must be done to explore new opportunities. The following questions should pop up in mind and you have to find the answer for them:
When do people often purchase your product?
At which time of year, your purchase rate is highest?
At which time of year, your purchase rate is least?
Where do people feel more comfortable in making a purchase?
How do they like to pay?
Taking a look at distribution means, payment methods, and other conditions and factors that include purchasing decisions, you can acknowledge that how customers chose one brand over the other while purchasing a product. It will also teach you to place your product in the correct position appropriately.
Providing new discount offers may bring new customers. Another aspect is the acceptance of different methods of payment.
A thorough analysis of business rivals
Analysis of purchasing circumstances is not enough, we also need to analyze the supply at all the purchasing spots. Especially at those, where existing rivals have positioned their products. You need to choose an appropriate place to position your product. It must be a suitable position to capture customers' attention. Make sure to provide some competitive advantage to your customers over your rivals.