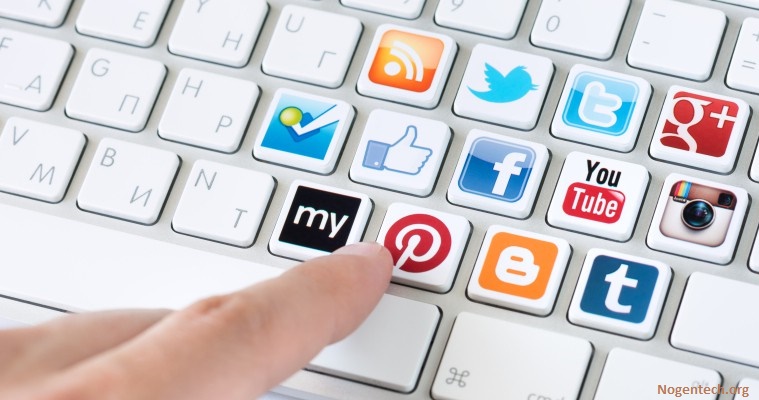 Nowadays, social media has moved out from being an elective indulge to a mandatory one where everyone must invest in order to put great value on brand or company because people love to find desired things over social media instead of searching on the web.
Developing and managing an effective social media marketing campaign is a totally separate thing than having a clear understanding of social media should be a vital part of the marketing strategy for a brand or business.
In this writing, you will learn how to boost social media marketing productivity by way of below listed actionable social media management tips.
Just take these essential social media marketing tips on that will surely aid you to put up and execute a result driven social media management plan either for your own business or for a client.
Proven Social Media Management Tips To Get Started Effectively

Set up Goals, Strategy and Plan
When you are about to execute a social media marketing campaign, first of all, you have to set up goals for your campaign.
Here you need to determine what social media achievements mean for the company or business. Spend enough amount of moments to lay your social media marketing goals out at a place in order to get started in a productive way.
With help of a foolproof social media strategy at the place, you can perform superior in order to get success even in this era of high competition.
People in these days expect all brands and famous companies to be great at engaging with them via social media platforms. They also look forward to get quick responses to their queries rather than sending an email to the customer services department.
That is the reason, you should build up an efficient social media strategy to connect with your audience before late.
After creating a strategy, now it's time to build a plan to chase selected social media marketing goals.
If you are spending time on social media related efforts without a plan, it sounds like you are wasting your time by going through the aimless activities.
Focus on Quality
People of all ages are now on social media. And you have to add unique value and quality to your social media posts, if not then chances are higher they may go ignored and useless for your brand.
Quality content posting is in the list of social media management tips because it is something vital that will help you stand out.
Always share the content which is relevant to your business and worthy of share. By doing so, it would be easy for you to reach a big number of audience.
Don't forget to credit the experts or other brands in your posts if you are quoting their tips or content to get more attention.
Content Calendars are Awesome
Whether you are running a social media campaign for your own company or for a client, make sure you are using the content calendars in order to boost your social media marketing productivity.
These are the awesome social media management tools that enable a user to plan out what he intended to post on different social media platforms.
Use of content calendars in social media campaigns is always fruitful because they also sort out the various follow-up social media activities that a user will accomplish using the same content or data.
Through this way, you can plan and schedule your posts in an efficient manner for the better use of valuable time.
Spend More on Top Performing Platforms
Since you are running a social media marketing campaign to get more eyeballs on your content as well as to add value to your brand, you must spend some more efforts and budget on social media platforms that are providing your bran or company an improved social media ROI.
You can pick the top performing platforms by comparing the performance and cost of all platforms on which working you are.
Once top performing platforms selected, increase the number of endeavors and finances on those platforms to get utmost from your social media marketing efforts.
Organize Your Work Efficiently
Writing quality posts and polishing them with other elements like graphics and tables etc (if required) is one of the best social media management tips that also help you organize your work efficiently.
Trello is one of the best social media management tools that can be used to gather content ideas as well as to boost your social media marketing productivity.
After getting unique and profitable content ideas documented at a place, you will fairly be able to assign them to different team members, schedule the posts, and to make the collaboration with team members effectual.
Use Social Media Analytics Tools to Measure the Performance
If you really don't want to lose the spectacle of your goals, you should measure the performance of your social media marketing efforts by using different social media analytics tools.
Facebook, Twitter, YouTube, Instagram, LinkedIn, and Pinterest are the platforms that offer analytics that a user can view to measure the follower growth, audience engagement, popular posts and so on.
Sprout Social and Snaplytics are top social media analytics tools that can be used for this purpose.