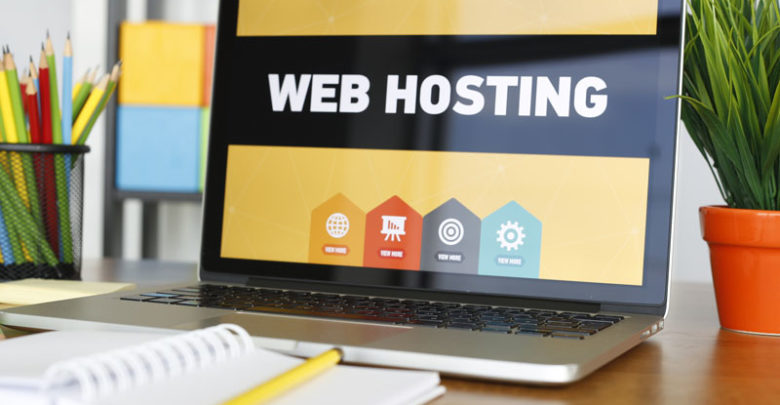 For a business owner, it is of utmost importance that they should create a strong presence online and the services of web hosting and web designing will be of utmost importance as the number of both business and personal websites have been getting turned into ideal business models at a heightened pace.
The meteoric rise of the internet has ensured that different types of businesses which are based on the web grow and expand, ever since the internet first came into being. When you want to select a good web hosting and designing company, it is essential that you should know what the requirements of your website are and what integration is required. In this article, you will learn what to look for when you want to hire a good web designing and hosting company.
Web Hosting
Normally, there are two platforms which are offered by most web hosting companies: Windows and Linux. Linux will generally be used in the website's database is made by using MySQL. Consequently, Windows will be used if the website's database gets made with MS Access. After you have identified website's platform, it will become essential for you to know what you should do to select the right company for your web hosting purposes.
Some points to be kept in mind are:
1- What type of Support will be provided by your web hosting company?
It is especially in case you are not an experienced user and if you want to have your website hosted. You have to see if the company will be responding to the emails you send them properly. Will they be accessible from your phone, will they have chat options and if the company will be reachable 24 hours a day and seven days a week.
2- You must see whether the Uptime that is claimed by your company is right or not
In general, the uptime which gets claimed is on the basis of a certain percentage. You need to check if this uptime is higher than 99 percent. But uptime will be referring to that time when your server gets actually connected to the internet and not if the server gets switched on.
3- Check up on the company's website
This will be quite a good indicator when you want to check if the company's website functions properly or not and if it opens quickly. If a site which has some professional appeal then it has to be chosen when it is compared to the site which has lots of grammatical errors, spelling mistakes, designing and layout problems and so on.
4- Do detailed research over the Internet
You will have to do thorough research on the internet and check a lot of forums, blogs in order to read and learn about the web hosting company's reputation.
5- Analysis of competitors
Conducting analysis between the different providers which is based on certain core features, tools for photo sharing, specialized offers, geeky stuff, software for different online forum, content management system or CMS, emails, free stuff, tools for e-commerce, the prices being offered, etc. need to be checked on a regular basis.
After identifying the web hosting company, it is crucial for you to decide whether you want paid hosting for your website on a server or free hosting.
6- Web Design
The design of a website will give it the flexibility which it requires for expansion and growth. Having so many options for web designing companies can seem quite daunting. But the good news is the fact that resulted in creating a strong marketplace competition and hence a wide variety of web designing and services options for choosing from.
It will be quite a good idea for opting something which will give a larger bandwidth which will help a lot of responsive designs on your business website. You can put a lot of information on your site so that they can view it all. This has to be a primary factor that will decide how much designing your site can handle.
When choosing a web designing company, you must ensure that your company is reliable enough. Ideally, you must ensure that the web designing company offers you extensive designs and layout ideas. The choice is one of the primary requirements that your web designing should offer. The designs must be unique, yet simplistic. You have to ensure the company provides responsive and functional designs which are all mobile friendly and future proof. The website should load quickly so that people do not dissuade from visiting your site.
As noted before future-proofing the design of your website is of prime importance. Future proofing will ensure that when new technological changes are taking place, then your site will not fall behind. Future proofing and responsive web design will ensure that your site opens on all devices, desktops, laptops, mobile phone screens, tablets, etc.
What is essential also is that you ensure that the web design company you choose will be providing you with round the clock customer service. This service must extend for 24 hours a day, throughout the year.
Hassle-free web design is a prerequisite for having a functional and successful business website. You can design the website by yourself. But this will result in you spending a lot of effort and time and also money because you will not know how to do it all by yourself, so you will have to learn it from the beginning. It might be better for you if you were to hire specialized web designing companies instead to help you set your website up.
You can visit www.bigdropinc.com in order to learn more about web designing and web hosting services which are necessary for a successful business website.
Conclusion
The web design and the web hosting services of a business website are two of its most important and essential assets. Hopefully, this article will have helped you to learn what to look for in the company that you choose.