Mobile Phones
The most unique smartphones in the world – A sneak peek into the checklist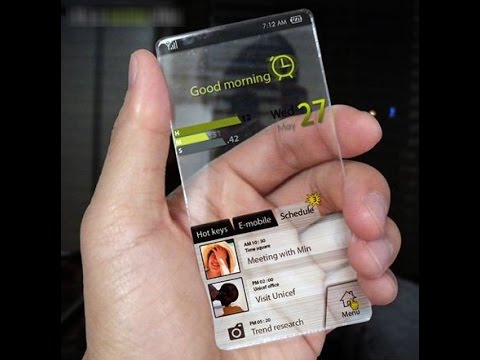 We can't deny the fact that smartphones have become the closest friends in your day-to-day life. We usually spend more time with our smartphones than with any other device or any other person. With the large number of phones that are doing rounds in the market, it is indeed tough to find out a phone which is totally different from others in the crowd. But that doesn't mean that there are no smartphones which stand out in the crowd. We will give you a list of the most unique smartphones that you can check out in 2018. Here are the few names and specifications.
#1: Nanex Mini Android smartphone
As the name suggests, this is a mini smartphone for the gadget-freaks and the tech enthusiasts. This phone has got the tiniest display, that of 2.45 inch and this is why it is called the tiniest smartphone in the whole world. You will be rather surprised to know that this smartphone comes with dust and water resistance capabilities. This phone has got IP53 certification with regards to resistance against water, it has got a 1 ghz processor and it runs on Android 4.0 which is the Ice-cream Sandwich version. Although this might not be the most updated smartphone of these days, it is certainly the most unique one.
#2: Blackberry Passport
Are you someone who is always eager to stay upgraded with technology but yet you are madly in love with the old school BlackBerry phones? You will hardly find a smartphone of your best choice apart from the BlackBerry passport. This smartphone is just the most odd-shaped phones of the company but it is also the most powerful one. This phone has got a 4.5 inch display which has got a beautifully designed QWERTY keypad below. Few of the other features of this phone include a 3GB RAM, Snapdragon 801 processor, Gorilla glass 3 protection, a massive 3450 Mah battery and 13 MP camera.
#3: Galaxy S6/S7 Edge
Although everyone thought that Samsung would never make a smartphone that has got a proper design, they left the world rather amazed by introducing their edge series which is indeed innovative. They initially included 1-sided edge display on the note series before they launched Galaxy S6 edge which has got a dual-edge display. The next-gen S7 Edge is similar to S6 Edge apart from few improvements but this is touted to be the most exclusive smartphone.
#4: Sony Xperia Z5 Premium
You may wonder how this phone is being included in the unique smartphone list! Doesn't it look like the other Z-series phones that are there from Sony? But the feature which makes it unique is the 4K display and 5.5 inch display which has 800+ pixels per inch. But in case you're looking for a perfect phone for VR, this is definitely the ideal choice to opt for. The Xperia Z5 Premium will exceed the experience of other VR headsets like HTC Vive.
#5: LG G Flex ½
LG G Flex is not just a flexible smartphone as the name suggests, this is the going to be the first smartphone which has got a curved display. This didn't turn out to be revolutionary as was anticipated but it can certainly be termed as the most unique smartphone. It is loaded with Snapdragon 810 which makes it a rather powerful smartphone.
Therefore, when you're wondering about the most unique smartphones in the market, you can take into account the above mentioned names. They are definitely going to set the market on fire and this is why you should try them before they fade away.