Internet
The Most Helpful Tips to Use Public Wi-Fi Safely
Users of mobile gadgets nowadays feel happy to use Wi-Fi hotspots because they wish to be in touch with their business.  They get some difficulties whenever they get ready to make use of public Wi-Fi these days. For instance, they have a doubt about overall safety measures to use their mobile gadget in public Wi-Fi. Are you one among individuals who geared up to stay on the public Wi-Fi as safe as possible?  You can take note of the following details to get the finest support to fulfill your expectations on the safest way to use public Wi-Fi.
The most advanced security tools
Every brand of any mobile gadget of the latest model has highly developed features relevant to the security aspects. Your mobile gadgets have lots of security features built-in specifically to support your use public Wi-Fi as safely as possible. If you wish to keep out hackers to secure your data in your mobile gadget, you can prefer security settings to enable your firewall that supports blocking all incoming traffic of all categories.
One of the most important issues that you have to do to be secure in the public Wi-Fi is to put out of the action of the file-sharing. You have to make use of first-class features of security tools that support your stay in one piece on public Wi-Fi places. You have to use the most exceptional features of antivirus firewall, and anti-spyware software tools for your mobile gadgets forever.  More than a few successful yet free software tools are available nowadays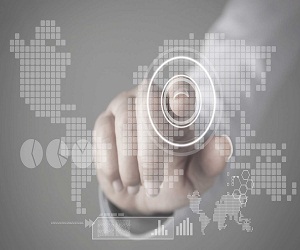 Dos and Don'ts
You have to avoid sharing files and folders at whatever time you use public Wi-Fi. You have to turn off these settings before you enter into the public network.  If you use Windows 7, 8, or Vista, you can automate the settings for sharing files and folders.  Users of Windows gadgets give an answer for a location type query. They have to put it to public to modify all the sharing settings without their intervention.  Many people who use Mac gadgets nowadays prefer System Preferences > Sharing to keep up all the sharing boxes to be unchecked as long as they are outside their home and work network.
You have to avoid banking and shopping activities whenever you stay on public Wi-Fi. If you have ensured that you stay on the safest public Wi-Fi network, you can confidently engage in these activities since you can securely protect your private information on the whole.
Some brands of mobile gadgets turn on automatically to connect to Wi-Fi networks.  If you have any mobile gadget of these types, you have to change your mobile gadget or use advanced software to be safe while using the public Wi-Fi. You have to understand that password-protected public Wi-Fi places are unsafe to use.  In the public Wi-Fi network, anyone can join and hack others' mobile gadgets easily.  Thus, you have to ensure the overall safety of your mobile gadget from the beginning to the end of the public Wi-Fi.
Tips to surf the World Wide Web
You have to use websites that start with HTTPS so as to get the best benefits of encryption.   Even though all the websites do not have HTTPS for all the time, you can make use of the simple way to download HTTPS. Once you have downloaded this add-on successfully, you can reap benefits from the encrypted connection to websites that you wish to surf.  You have to keep concentrating on the network names and ensure the reality.  You can directly make contact with employees of the venue to make sure that the name of the public Wi-Fi.
You can wait until you reach your home network or network in your place of work to access and share data with 100% confidence of safety. Many hackers make use of different hacking tools to access your private information like passwords of bank accounts and other important resources. You can easily get rid of these problems when you have preferred highly developed software and browser.
For instance, you can use the LastPass browser to store your important passwords on the cloud. The main advantage to users of this browser on public Wi-Fi is no need to type a password that does not store on the computer.
If you have started to make use of these helpful ideas to be secured on the public Wi-Fi at all the times, you can get the desired support to use your mobile gadgets anywhere at any time happily.