Best Mobile Phone Deals in UK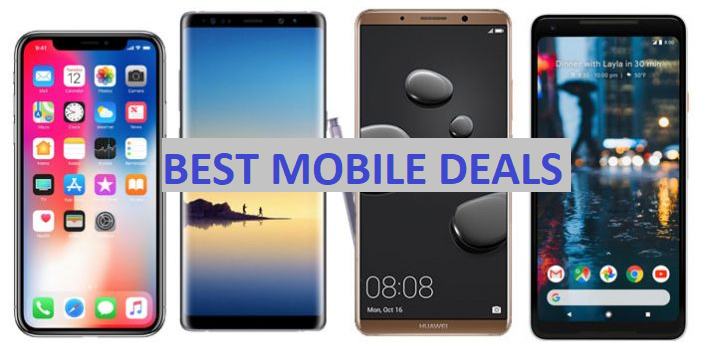 While seeing new and flagship smart phone models from various manufacturers like Samsung, Google, Apple and Huawei, buying a mobile can be a little overwhelming. One minute you are looking for a mobile contract that has zero upfront amount and goes up to 36 months but another carrier offers $180 up front but ends in just 24 months.Comparing these mobile deals can be complicated especially when you have no idea which option is best for you. The important thing here to do is to decide what your preferences are. This means you should decide how much mobile data you use on monthly basis and how much you are willing to pay for it. Then you can look up various deals on different smart phone models from number of carriers and you can choose the perfect deal very easily.
A standard mobile phone contract expands up to 24 months which means after 2 years, you own the mobile and you can change the carrier or even sells the mobile but there are some other deals that offer less monthly charges with bigger mobile data packages but they expand up to 36 months. If you don't have a problem having a mobile for 3 years, go with the cheaper deals for 36 months but if you want to move on to a new model very often, 24 month contract is perfect for you. Here are some of the best mobile deals available in UK in 2018.
Here are top mobile phone deals in UK