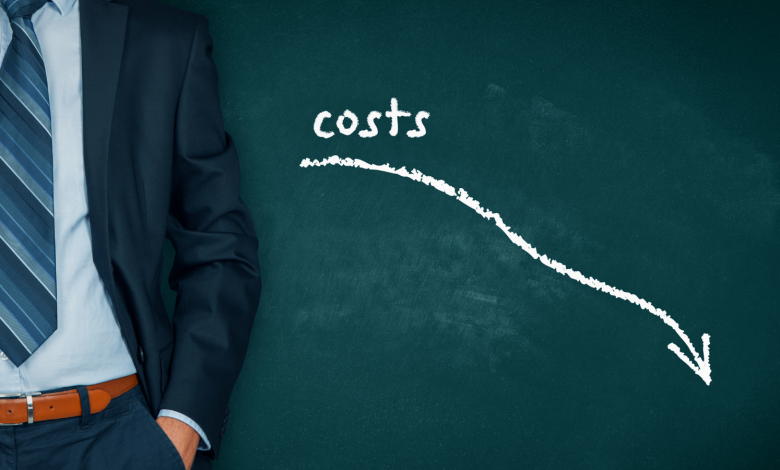 Often, businesses operate on very tight margins. Thus, startup owners are always thinking of ways to increase sales so that they can survive and make a profit. Revenue and expenses are both factors that affect profit margin. The only way to increase margins is either by increasing revenue or by reducing expenses.
When resources are scarce, and finances are tight, increasing revenue is challenging without overloading employees or sacrificing quality. The most effective way to cut expenses when finances and resources are hard to come by is to reduce costs. A lesser number of expenses results in a higher profit margin.
Cutting costs is the easiest way to increase profitability. Cost-control procedures can be efficiently implemented immediately to achieve savings. Additionally, the long-term profits can be competitive.
The term "operating costs" is widely relevant to business owners. Want to learn more about how operating costs impact your company?
Operational costs cover the costs of maintaining and administering your business day-to-day. OPEX, or operating expenditures, are also common terms used to refer to operating costs.
No matter the situation for your business, finding ways to reduce operational costs is always a top priority. In this way, you can save money while maintaining the quality of services you provide to customers and reducing your staff salaries. Reducing operational costs in the right way can actually improve business processes rather than causing problems.
How technology can help you reduce operational costs?
Innovation is at the heart of technology, and innovation in business refers to the process of doing things differently so that customers can receive better products and services.
In addition to providing a foundation for everyday business processes, technology can also promote growth and success for companies when used effectively. A business that is successful does not only use technology to automate processes but instead uses it to explore new business opportunities.
Small business functions can be automated and streamlined using dozens of online systems and software programs. Typically, they can be used for a wide range of operational tasks, such as accounting, web hosting, marketing communications, payroll, and more.
Because technology facilitates efficiency, it is useful. Efficiency leads to reduced OPEX in direct labor areas. Artificial intelligence and robotics can work faster and with fewer errors than humans. Also, technology could be used to reduce costs, such as those associated with shipping raw materials.
Here are some questions you should ask yourself in order to choose the correct program or service for you:
What am I good at? (For e.g., You may want to consider using technology for marketing rather than finance if you have a background in accounting).
On what do I tend to spend an excessive amount of time each week?
Which is one of my most time-consuming tasks that I would like to be relieved of?
Tips for reducing operational costs
1. Use digital technology for effective marketing
Today, all businesses must maintain a strong digital presence, not just for growth but also for survival. Most businesses fail within their first five years of existence due to the lack of a strong digital presence. The majority of these businesses fail due to their inability to establish a strong digital presence. Businesses must maximize the impact of digital technology, even with limited marketing budgets.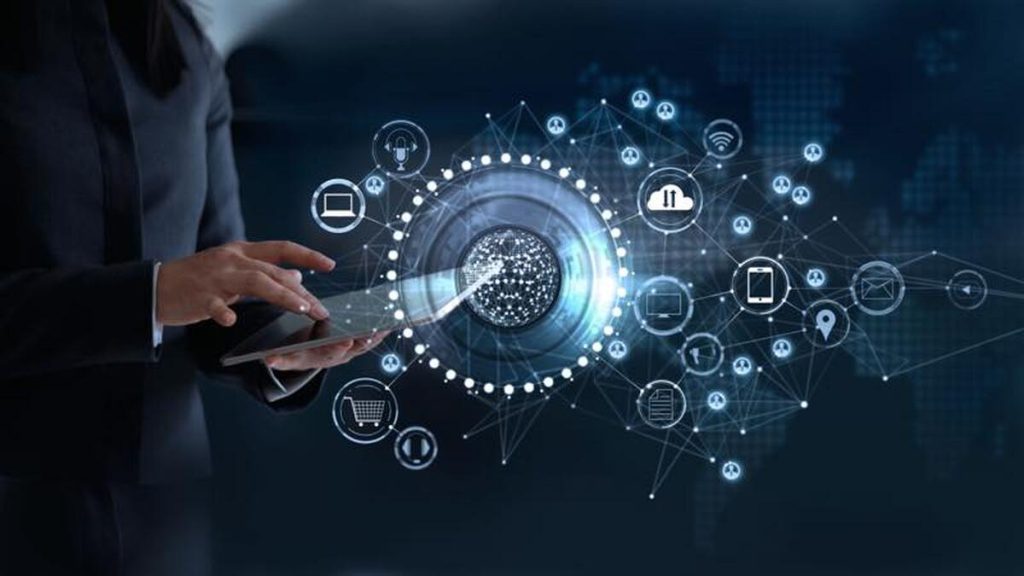 The key to successful digital marketing is to clearly define your goals, your tactics, and how you will measure your success.
In the vast majority of cases, a well-designed website is essential for a company's success. A user-friendly, responsive, search-engine-optimized website should not just look pretty; it should also be mobile-friendly and easy to use. Pay special attention to the user-friendliness of the mobile website.
2. Utilize productivity software to reduce costs & improve customer service
Business growth is influenced by a variety of factors. Customers must be served well, operations must be minimized, and revenues must be maximized.
All of these objectives can be achieved through technology. By increasing productivity and efficiency, businesses can reduce costs and maximize revenues, allowing them to invest in the growth of their business.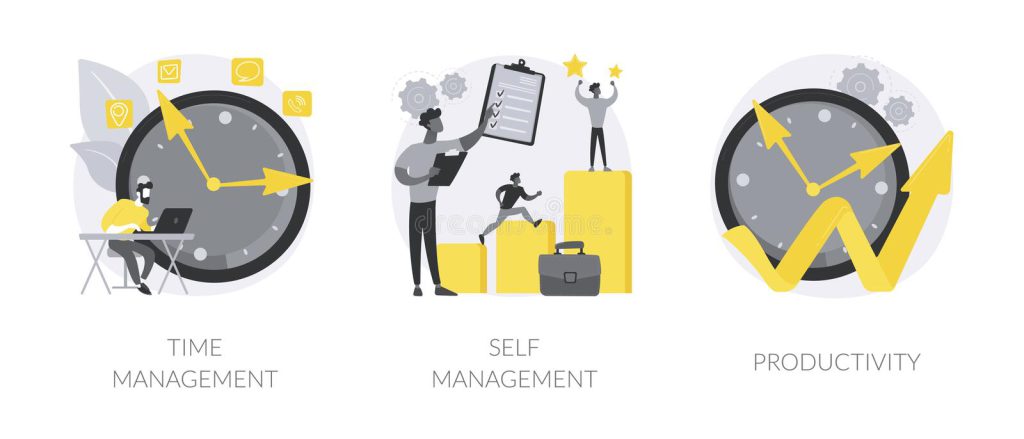 Productivity software enables businesses to operate more efficiently, replace manual processes with automated ones, and reduce costs. Productivity packages for office productivity, accounting, communication, and email are among the most widely used.
Business productivity software has grown tremendously in the last few years due to mobile and cloud technology.
Small and midsize businesses often benefit from cloud-based applications since they often have lower upfront costs and lessen the burden of in-house management. These apps can also be used on a variety of devices and from anywhere with access to the internet, boosting staff productivity and efficiency even more.
Customer acquisition and retention are also crucial to business growth. In order to achieve this, businesses must offer excellent customer service consistently. Technology can also help businesses achieve this goal. Businesses and customers alike can benefit from modern customer relationship management and professional services automation software.
In addition to providing insights that boost customer service and improve first contact resolution, today's CRM and PSA solutions tie seamlessly into business communication systems.
3. Cut costly phone bills with VoIP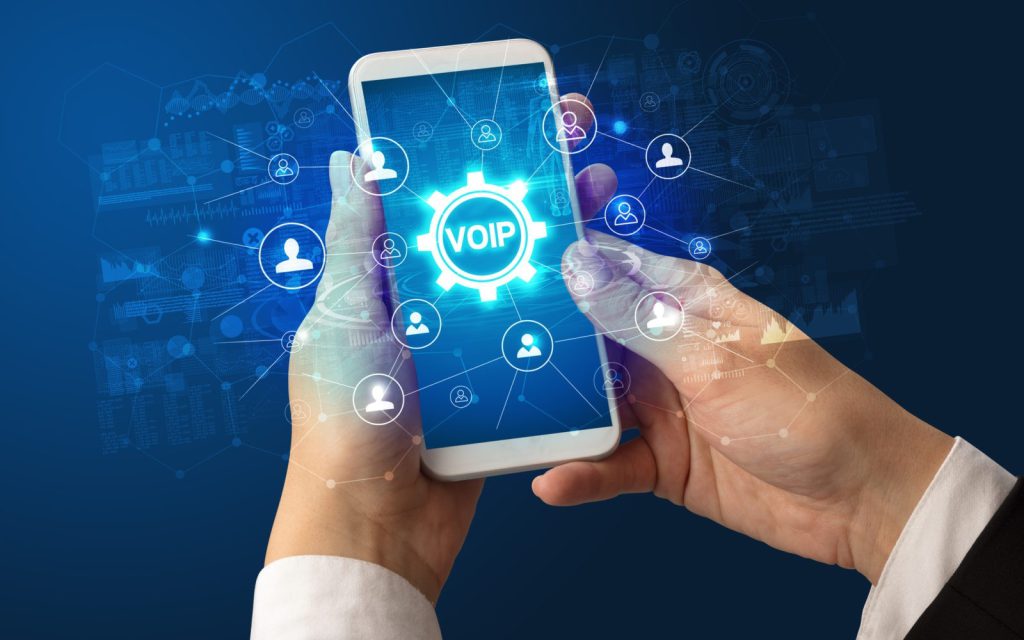 Most people consider an office phone system as a necessary overhead expense for their business. It's almost certain, however, that you are paying more than you need to if you've used the same technology for years without exploring newer alternatives.
A VoIP technology like KrispCall, which relies on modern technology to make calls over broadband internet, allows you to get rid of your landline connection and make calls via a broadband internet connection instead. VoIP technology can result in savings of up to 50%, depending on your current system and carrier.
VoIP also offers mobility as a key benefit. You can enable your employees to make and receive phone calls from anywhere in the world. Additional charges do not apply if you move, add, or change any lines.
4. Customer relationship management software
CRM software is used by businesses to manage their clients and contacts, customer data, advertising, contracts, sales, employees, knowledge and training, financial information, etc.
This software is primarily used to manage customer relationships and can be utilized by businesses of any size. So, in what ways does it help you reduce costs?
Your business can eliminate misplaced invoices with CRM software. You will be able to track lost invoices by using a CRM system, which will assist you in chasing them. Outstanding invoices won't be a problem. The result is more profits for your company.
The program will also assist you in removing unwanted software programs. The program will help you save money as you will be removing unwanted software programs. A certain number of businesses spend thousands of dollars every year maintaining software licenses.
CRM software with web-based project management capabilities will require you to purchase a license only once per year. Reduce operational costs by using CRM software with web-based project management capabilities.
5. Time tracking software
Some business owners may overlook the versatility of time tracking software, because they do not realize its potential. In addition to time tracking, many also offer features like project management, task assignment, business process management, and more.
It's extremely difficult to allocate time and resources efficiently and effectively without time tracking and management tools. You are dealing with an extreme lack of information if you don't know how long it takes to complete a task or how many people should be involved in every stage.
You may overestimate or underestimate how long a task will take or how many hands it will require. As a result, your business will lose a substantial amount of productivity, as well as spend far more than it has to.
You can boost your productivity in both short-term and long-term aspects with time tracking software, which offers the aforementioned amenities. With different benefits for different users, this software can provide benefits for many roles and decrease business costs by making the company more efficient.
6. Cloud computing
In the early days of computers, we were delighted that they could store all of our data and programs on hard drives, thereby eliminating the need for hard copies. One or two clicks of the mouse gave us access to everything we needed.
As soon as this benefit became available, it became apparent that it only applied to those physically present in the room where the computer was installed. The problem was, however, soon solved. Today, no matter how big or small a company is, the cloud can offer a highly efficient method of managing costs.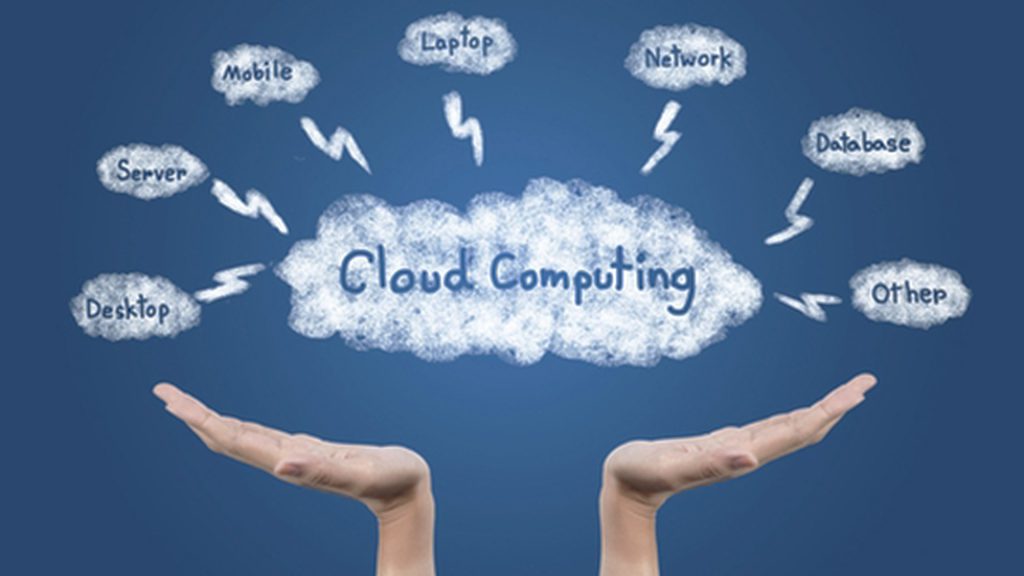 Cloud computing has reduced IT expert demand, therefore reducing staffing costs. IT personnel are expensive, and the demand for IT personnel has decreased.
Additionally, it allows you to reduce or even eliminate the cost of repairing or upgrading your servers and hardware. Data storage doesn't need to be a sole purpose of investing in hardware any longer.
Conclusion
Running a sustainable business means keeping expenses in check and reducing operating costs whenever possible. You will be able to keep your company flexible by allowing your employees to collaborate more effectively using cloud technology.
You can allocate resources appropriately and avoid overspending in unnecessary areas by using a quality time tracking system. Similarly, a good VoIP service can make your business processes more efficient and help in reducing costs to a significant level while improving your services.
Using automation to complete simple tasks can make your employees more productive and keep them engaged, thereby reducing your overall costs. Implement a combination of these unique technologies to increase quality and decrease wasteful spending in your company.