Business
Personal Vs Business Workflow Automation: 5 Key Differences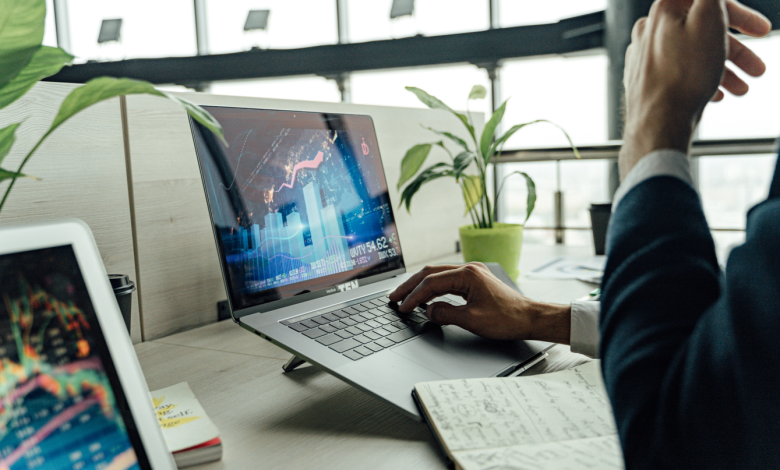 The workflow automation market is estimated to value $78 billion by 2030.
According to the recent GlobeNewswire research, one of the driving factors for business workflow software adoption is enhanced business processes, productivity, increased ROI, and quality of service across different industries.
However, with the abundance of software solutions on the market, and poor technical prowess, companies seem to struggle to choose and implement the right solution that will cater to their needs and business goals.
This article will address the main differences between two popular business automation solutions – personal automation and business workflow automation.
Business workflow automation
As there is an avalanche of workflow automation solutions on the market, businesses can be quite skeptical about the opportunities and benefits of business workflow software.
That's why it's important to dot all the i's and cross all the t's in terms of terminology and functionality when it comes to workflow automation solutions.
Business workflow automation is not only a process that frees up human resources but also allows you to respond to market changes promptly, make decisions quickly and plan further actions for the company.
These systems aim to improve operational success and achieve the company's long-term goals by optimizing and controlling business processes.
With this type of automation, the system focuses on the company's processes and not just on the automation of manual tasks.
In contrast to personal workflow automation, which focuses on employees' specific routine tasks and goals, business workflow automation helps answer the question "how to achieve these goals?"
It helps businesses to do the following:
Define a vector of development.
Model the factors to achieve goals, and overcome constraints and obstacles.
Hone operational process control, which allows tracking key performance indicators and their deviation from the business processes model.
Analyze intermediate results.
Get transparent reporting for a better decision-making process.
Understanding personal automation
Another type of business process management system (BPM) is a solution that allows businesses to automate processes performed by people.
Today, the workflow automation market offers a wide range of personal automation solutions aimed at specific industries and processes. They can be either desktop or browser solutions.
Providers of different ERP and CRM systems are increasing the functionality of their workflow solutions, which causes increased competition in this market and complicates the task of choosing the right system.
Here are some of the tasks that personal workflow systems can cover.
Sales Management
Sending thousands of messages a day can be very time-consuming and expensive. Personal workflow systems help sales agents to automate this process allowing sending an unlimited number of emails to all contacts in one click.
The functionality of such systems can vary from company to company and may include the following:
Prospecting
Lead Enrichment
Deal creation
Emailing automation
Calls automation
Follow-up automation
Sales pipeline management
Accounting
Billing customers, calculating taxes, and salaries, preparing reports and statements: accountants don't have to do it all manually.
The entire database is automatically maintained and updated in the personal automation system.
Filling out documents and invoicing can be automated too.
The system will automatically fill in the documentation according to the script.
As for the invoicing, as soon as the client is ready to pay, the system will automatically generate and send him the invoice.
Human resources automation
Personal automation systems found their way to HR too. They help companies to:
Automate the assessment of employee skills, which saves resources not only for recruiters and HR specialists but also for employees who are usually skeptical about such measures.
Manage dismissals and exit interviews to find out the reasons for dismissals
Track KPIs across different departments
Manage paperwork
Employee onboarding
The difference between personal and business workflow automation
Business workflow automation aims at long-term tasks determining the company's operational success. As a result, high-quality company automation will reduce costs and increase revenues in the long run.
Such systems can help C-level executives and top managers to systemize their business initiatives, strategically plan for the future, get insightful analysis, receive data warnings, measure the right KPI, determine KSF, and minimize financial losses.
The workflow here spans different teams and departments. These can be complex ERP and CRM systems and business intelligence tools incorporating technologies such as AI&ML, data visualization, and collection.
Automation, in this case, considers the requirements of a particular business and meets them as much as possible.
Personal workflow automation, in turn, focuses on realizing top managers' foremost goals. As a result, these automated systems will reduce manual and repetitive tasks of each employee and increase productivity.
Here, companies primarily leverage RPA solutions.
Simply put, RPA automates manual processes based on preconfigured logic.
They help employees across different departments to convert data from one format to another, retrieve information from specified sources, compose template responses and letters, and generate reporting data.
If necessary, robots are equipped with artificial intelligence.
RPA has applications in almost every industry, from manufacturing to banks to government organizations.
Wrapping up, personal automation systems handle somewhat routine tasks:
Conduct validation of information;
Create documentation according to predefined rules and templates;
Integrate information into a new environment or processing system;
Fill in forms according to predefined parameters.
Business workflow systems allow the automation of high-level goals in the company's processes.
Ideally, companies should implement these two technologies to streamline automation on short and long distances.
Personal vs business automation systems: what to choose?
The right choice of a BPMS information system significantly determines its future use. However, today most decisions are made intuitively, which often leads to frustration with the results of automation.
Businesses are not paying attention to such systems' functionality and technical implementation, which leads to cross-platform limitations, insufficient scalability, and customization in the future.
It is essential to consider the following requirements for automation software solutions:
Automation of personal tasks
Support of organizational structure and role groups
Ability to reassign tasks, change processes on the go and handle exceptional situations
Ease of use and administration
Business process visualization
Supported architectures and standards
Performance and scalability; ability to manage multiple, continuous and distributed processes
Easy set-up interface and involvement of as few IT staff as possible in implementation and support
Real-time alerts on deviation from KPIs and KSFs
Service Oriented Architecture support
Business process templates, based on which new processes can be developed
Low total cost of implementation and use
Wrapping up
As businesses grow, it becomes increasingly difficult for executives to make informed decisions and get more control of their business.
Therefore, the ability to streamline business processes and know how to automate them is becoming an important competitive advantage.
Which type of automation is for you? Ideally both. It is essential to understand that business process automation is a complex process that requires a holistic vision.
Only by carefully studying your business needs, goals, and current IT infrastructure, will it be possible to point out functional and technical requirements for your BPM system.
You can take the above requirements for business process automation systems as a basis and add the specialized requirements of your company, eventually getting a better understanding of what system to choose.