Software
PDF WIZ – A Perfect PDF to Excel Converter Everyone Must Have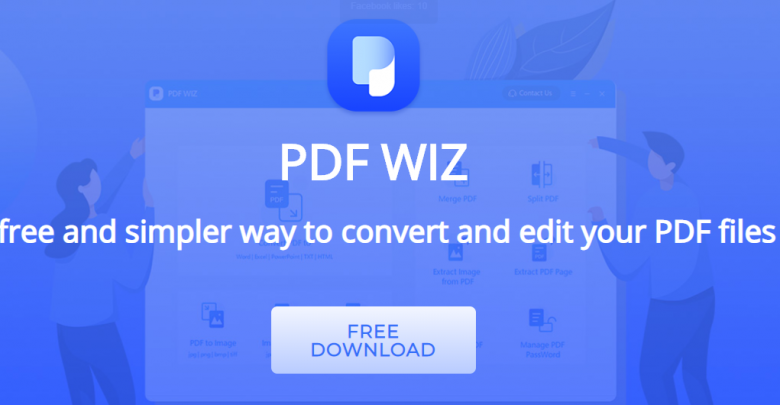 Documents and files in PDF format are enormously important in professional life. Whether business owners, engineers, researchers or freelancers, they often need to convert PDF files loaded with useful and confidential data into MS Excel format for a variety of reasons without compromising a single figure or details. They all may need to use a file converting tool or software to convert those PDF files into excel format effectively. PDF has become popular among professional persons because it enables a user to present and exchange important and confidential documents reliably without facing the issues of software, hardware or operating systems. But converting bulk PDF documents into other file formats could be a problem for people who deal with such files daily.
A lot of software and online file converting solutions are available these days to complete such tasks easily but most of them offer poor converting results. Even may also experience significant data loss right after converting a file into the desired format. That is the reason, it is always difficult to find a file converting solution that provides optimum results without losing data. However, we have found a free and easy to use PDF to excel converter PDF WIZ powered by StarzSoft that could be the best companion for all professionals.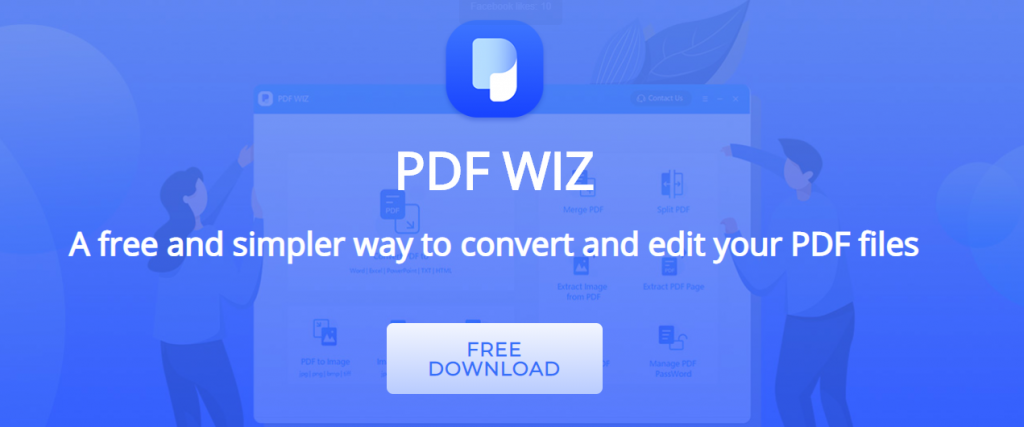 PDF WIZ- An Easy to Use PDF to Excel Converter
It is a file converting software designed for the Windows operating system and a must-have for professionals who need to convert lots of PDF files to excel on a regular basis. It comes with the ability to convert PDF files into several file formats with no limits or payment options. Anyone can download PDF WIZ set up for free that will regularly be updated without any requirements and payment options.
It is one of the best file converters and developed with an easy to use interface and foolproof document security. Not anyone behind the software keeps tabs on uploaded documents and files, that is the reason it is considered as the best and simple PDF to Excel converters among competitors. Its user interface appears on a large, appealing and easy to scan page that allows you to find all its options and features conveniently. You can learn more about its features by clicking here at https://www.starzsoft.com/pdf-tips/pdf-to-excel-converter/.


PDF WIZ Features
PDF Wiz is a complete and perfect converting solution for PDF documents and files. It not only converts PDF to excel but can be used to convert all file formats into PDF. Moreover, one can also use it to create simple PDF files from other file formats that later can be converted into other formats easily when needed. It is best to convert PDF files into other formats like Word, PPT, Excel, JPG, PNG, TIFF and so on. you can also convert PDF files into HTML files that can be viewed on all web browsers easily.
It offers full freedom of converting any document with different file formats like excel, word, ppt, PNG, and JPEG into PDF format. A user can also use PDF WIZ to convert Microsoft word processor formats DOC and DOCX into device friendly file formats. In other words, it is an all in one file converting solution for all professionals associated with different fields of life as it also allows a user to combine multiple images into a single pdf file to send them with ease.
It not only converts but also enables you to edit PDF files in real-time. You can also sign your digital documents available in PDF format with this easy to use PDF converter. Moreover, you can split a single PDF that contains multiple documents into multiple PDF files. Similarly, different PDF files can be merged into a single PDF file within moments. It lets a user exchange files conveniently without facing the fear of losing a single document. Email senders can also compress PDF files into a desired MBs with this PDF converter. While compressing PDF files, the quality of images and the data available in the documents remain the same just like in the original document.
Other Interesting Features of PDF WIZ
Not only file conversion, but PDF WIZ can do a lot of PDF-related interesting jobs for you. It can easily extract all the images available in a PDF file without compromising the quality. You can also use it to merge multiple documents available in different formats together in a PDF file. If you need to send a specific page of PDF file to someone, you can easily extract that single page in the desired format that can easily be sent to anyone via email or any other file sharing method.