Nobody could have ever predicted the beginning and end of 2020 as it was a year full of incertitude and uncertainties since we all witnessed a surge of COVID during this year. The pandemic has pushed the world to alter and modify the patterns of working. Similarly, it also forced businesses to implement digital practices to continue the operations without any disruption. For the past six or eight years, a large number of companies have gone online. The number is increasing continuously as many companies are heavily relying now on advanced technological trends. If you are a business owner, it's hard for you to survive without adaptation to digital transformation in the current scenario.
In 2021, most probably, new forms of technology will replace the current mainstream technologies. Remote work and automation will increase more this year. The emerging technologies will shape the way businesses manage their operations and make a significant impact on our lives. People working in the corporate sector know the importance of staying updated about the latest developments occurring in entire spheres of technology.
2021 is the beginning of the era where company's CEOs strive to match the pace of digital acceleration to win the market race. They have to smartly adopt practices to manage uncertainty in the worst-case scenarios like COVID-19. The situation we faced in 2020 familiarized all of us very well with luck. It showed the significance of existing technology that we often take for granted.
According to market statistics, consumer needs and their security concerns are evolving. Businesses face a huge challenge to pick the right technology for addressing their customer's issues and run their matters smoothly in this pandemic. Whether it is healthcare education or business, every sector needs to incorporate the right changes by choosing the right technology. It will help them assess current risks and build a long-term plan.
Here is a complete guide that will give you a detailed insight into the emerging technology trends in 2021:
5G Will Take Over:
The new pandemic and digital cooperation have generated a need for easy and secure internet connectivity. As a consequence, this year, all the excitement around 5G will turn into fact. Let's say, what can you do if you work from home and your Internet connection stops working just before a video meeting? The only solution that you can count on in this situation is a secure 5G connection. Telecommunication organizations have now acknowledged that 5G is a way to go. For the management of tools like IoT, this technology would be critical. Around 53 percent of IoT businesses have confirmed that they have seen changes in customers' attitudes and preferences. In brief, it is enough to illustrate the value of 5G shortly.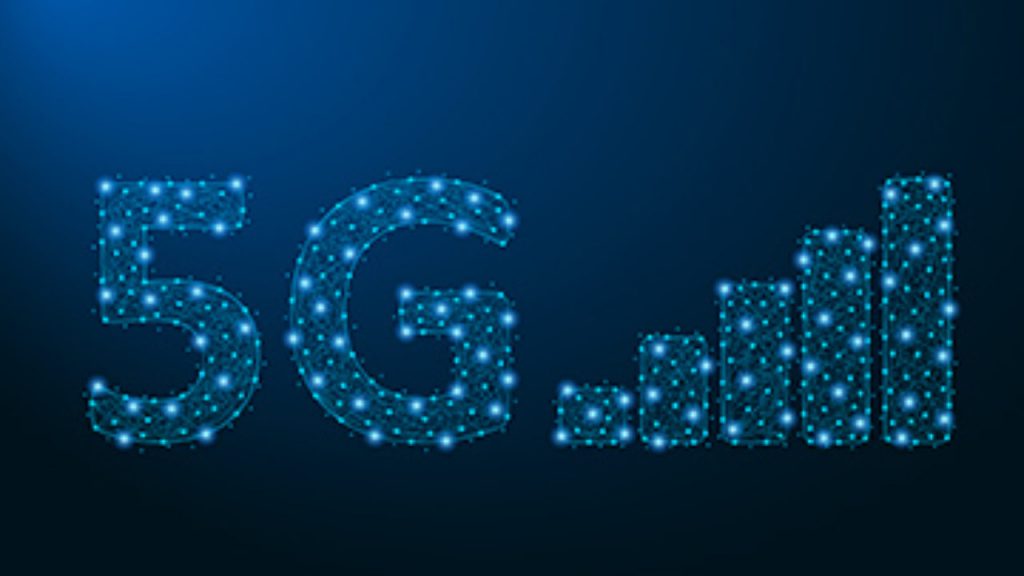 Content Management Trends
As we enter the new decade, the content management industry's evolution doesn't seem to back down. The central focus of such industries is on enabling businesses to streamline their content efficiently without a hassle. For instance, take video content as an example of a booming category, growing year on year. Companies are practicing it effectively by publishing engaging video content to target specific demographics or their client's areas of interest. It is one of the major marketing strategies that increase the importance of using a video content management system in the current digital landscape. Marketers benefit from such tools as it allows them to manage and store videos conveniently. Hence it has become a need of the modern-day. Progressive web apps, automation, and API-driven capabilities are also vital content management technology trends that get ignored in the end.
Remote Work Technologies
The COVID-19 pandemic has changed the way companies used to conduct business. The lockdowns have forced employers and employees to accept the formula of work from home. While working from home, tech giants like Twitter have given flexibility to their employees. They have given their employees the option to work from home for the rest of their careers. Work from home apps like Zoom and WebEx will remain in constant use throughout 2021, just like 2020.
Artificial Intelligence
AI has made a positive contribution in improving and enhancing the operations of many businesses. The pandemic increased its worth more. AI, Big data, and machine learning have played a significant role during the COVID-19 period. We have seen how AI gives customers suggestions whether they are shopping on Amazon or watching movies on Netflix. More and more companies will benefit from AI, and the rise of computing power will keep increasing. The statistics show that around 47% of companies have increased their total spend per client using artificial intelligence.
Customer Data Platforms
In the past few months, customer data platforms (CDP) have contributed massively to running an organization's operations. It has helped companies to organize customer data obtained from multiple sources. To utilize it efficiently, you need a platform to sort data properly. It also allows businesses to create freebies offers smartly for promotion by keeping data well-organized.
According to a statistical study, $3 trillion is wasted only due to insufficient data. Therefore, it is essential to counter the issue by CDP. It can help you collect data from different sources conveniently and tag it properly to make it usable.
Internet of Behavior
Internet of behavior (IoB) is one of the upcoming trends that you will hear more often in 2021. Companies are currently utilizing it to keep an eye on customer's behavior. Facial recognition and big data are the practical tools of this technology. Hopefully, by 2025, around half of the world's population will be using the IoB tool.
Cybersecurity Mesh
The cybersecurity mesh provides you the access to any digital security asset regardless of its location. It helps people place and plans the security by targeting a specific individual rather than the entire organization. The increase in remote work has affected the safety of companies big time. Cybersecurity mesh allows companies to monitor the individual remote working efficiently.
Hybrid Cloud
Many businesses are shifting towards the hybrid cloud model because of the convenience it offers. It helps you to maintain a balance for meeting the cloud infrastructural needs.
Giant public cloud providers like Amazon web services, IBM, and Google Cloud have also started paying attention to the hybrid cloud. The core purpose behind this is to face the customer challenges related to privacy, confidential computing, exponential data growth, and security.
This technology also involves the encryption of the whole computing and data process. It builds the extra security layers that help in keeping sensitive data secure. We can expect such privacy and confidential computing to be in action in 2021.
Intelligent Composable Business
This technological trend focuses on taking benefit of the packaged business capabilities. You can build it by taking the help of vendors or do it in-house. Intelligent composable business (ICB) plays a vital role in merging different things like improving access to changing data to make better decisions. It also makes a significant impact on application delivery.
Conclusion The COVID-19 has increased the significance of technology more than ever. Being a business owner, you need to be vigilant and mindful to keep an eye on the latest evolving technology trends for better growth in 2021. It will help you to keep your business operations on track by overcoming all the obstacles. Hopefully, this guide will give a good insight into the emerging technology trends of 2021.