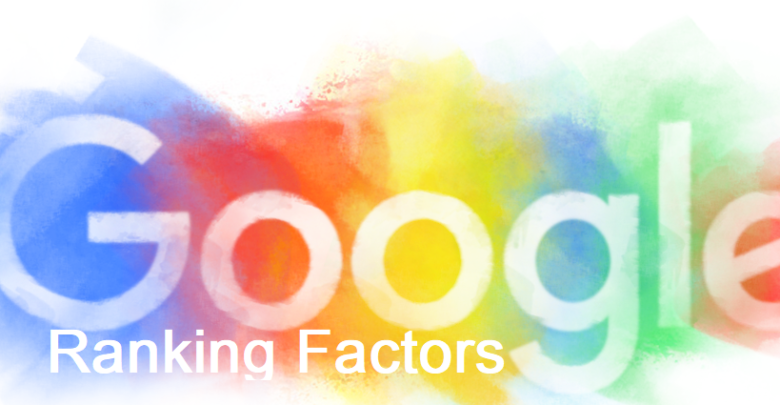 Building a website is not difficult and even if you don't have any experience in it, there are hundreds of websites that will help you free of cost to build your own website. Difficulty and complexity start when you invest a good amount of time and money on your website and then expect to earn some of that money back. This is where it gets tricky but no need to be alarmed about it. There is a specific pattern for getting your website at the top ranking so it can generate money for you rather than just hoping it starts pouring money out of nowhere.
Google is by far the most important and top search engine that pays websites based on their content, ranking, and reputation. This means you just need to prepare your website according to the ranking process so it's picked up quickly by the search engine. Most important Google ranking factors a beginner should know include; registration of your domain name, unique content, including more images and videos on web pages, adding relevant keywords in website content and keeping the content unique and helpful.
There is much more to it than you can imagine but you can't hope to learn everything in a minute. The benefit of important Google ranking factors is that when you start following these rules for your website, you can see the actual results. There are various tools that you can add to your website and they will update you about how your website is doing in Google ranking.
Most important Google ranking factors a beginner should know
Content quality
Over the past few years, the behavior of search engines has changed. Now they not only look for relevant material but they can also analyze the quality of content. Google tries to present best and top class content websites to each search query and when it evaluates a web page with lengthy content, it thinks this will cover more areas of the searched keyword. It means don't be stingy with the content you share on the web page as long it's relevant and useful.
Duplicity
This is something that not only keeps your website from getting to the top of the list but it can also hurt the ranking in a way. When Google crawler analyzes that your web page has duplicate content or the website has the same content on multiple pages, it generates an alert which can put the website at the end of the search engine. Make sure to use unique and new content for each page on your website.
Keywords
Perhaps the most important tool for SEO is to explain how and where to include keywords in your web content. This is by far one of the most important Google ranking factors that your web page and content should have the keyword a couple of times. This means it's about where to put the keyword and not the repetitive use itself. Always remember to use the keyword in page title, H1 heading and few times in the content of the page.
Images
Keep in mind that these days search engines i.e. Google can also crawl through images and videos which mean if your web page has an image relevant to the content, Google will consider it as a plus point. The trick here is to include a relevant keyword in the description of the image so it can be displayed near the top of keyword search list.
Linked Pages
On page SEO techniques are important but the more important thing is to focus more on off page techniques. This includes building good quality backlinks with other high ranking websites. When your website has links to another relevant website, Google considers it as a plus point for your ranking. This can be helpful only if the backlinks are with relevant websites only.
Domain Name
When we talk about domain names and their importance for Google ranking, there is no secret about it. It's confirmed that search engines give particular importance to domain names and their features. For instance, the shorter the domain name is, the easier it is to get it on top. If this domain is registered for more than 1 year, it becomes trustworthy for Google. History of your domain name is also important and in the past, if it was penalized, it might show up as a red flag in crawling process.
Helpful Web Pages
Important Google ranking factors of on-page SEO also include the details of how many pages your website has. It's okay to have a website with just a few pages but it should always include the pages like 'about us', 'contact us' and 'sitemap'. These pages help the website appear more authenticated and trustworthy for Google.