SEO
Master your SEO: which page is the best for your keyword?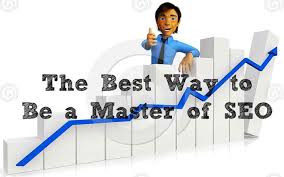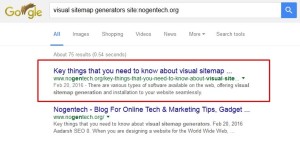 Relevancy is the key to SEO success. But what is SEO relevancy? This is an ability of your site to answer a searcher's question or solve their problem reflected in the search query.
When I was making my first steps into an SEO industry, I had many questions and misunderstandings. For example, I thought that relevancy is about the whole site: if I want to rank high for, say, "Magento extensions", then I need as many pages targeting this keyword as possible. Of course, now it seems funny but at that time it seemed so logical.
So you have a list of key words and phrases for your site to target. The next step is to find the best pages for each keyword or keyword group. That's where the mystery begins.
Your site may already have a page that is relevant to your keyword. To check that you can use one of the advanced Google operators – a site: operator + the keyword. For example: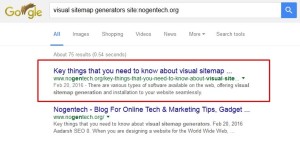 As you can see, there is an article that can target the keyword. What you need to do next is to check on page optimization and improve it if needed.
What if there is more than 1 relevant page?
As we concluded above, there must be only 1 page targeting a particular keyword, otherwise your site will face self-cannibalization. It is critical because:
you reduce your ranking abilities. I observed cases when removing one of site pages ranking for the same keyword caused a significant increase in rankings.
you are spreading link power across multiple pages thus losing your ranking abilities.
To solve a problem with self-cannibalization you should leave only one page per targeted keyword/keyword group.
Here a new question arises: what to do with the other page? There can't be a universal answer to it, your actions depend on the page itself, on its necessity and your other keywords. For example, this page can be optimized for slightly different key phrases and stop competing with any other page of your site. Or you can use a 301 redirect to remove the page if it doesn't add any value.
There is one important thing to remember: self-cannibalization is observed within one site, it's not connected with a site and its sub-domains. Google treats a sub-domain as a different site, so you have good chances of ranking your pages from a site and blog on a sub-domain in TOP-10 of SERPs. In fact, this is used as a successful strategy by many SEOs.
What if there is no relevant page?
Sometimes a site: search may return no results from your site. Here is an example:
(site-operator-google2 image)
There's nothing bad about it, it just means you need to create a page for your keyword from scratch. Don't forget to write unique meta tags and content.
Final thoughts
I've shared with you some basic tips of keyword – page mapping. They will help you to organize your site and keywords better. There may be some individual cases, but you should always use your common sense to find best solutions.