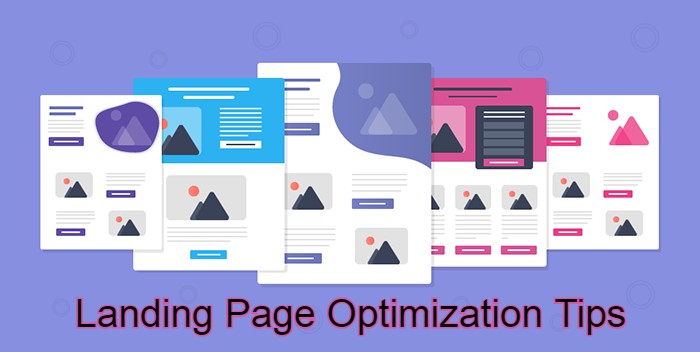 Landing page optimization is an important aspect of the web design process. The home page of an online store or eCommerce website is aimed at users who are connected and engaged with your brand. On another hand, a landing page is designed for a specific marketing campaign and grab the attention of visitors towards a particular product, service, or offer.
What is a Landing Page?
The page visitors land and see from sources like an advertisement, newsletter, social media post, or text link is known as a landing page. It is a common asset and an important part of every successful digital marketing campaign. Landing pages are designed and optimized to induce a certain reaction from users like signing-up for an email list, subscribing to a newsletter, availing an offer, or buying something from your business.
Why is Landing Page Optimization Important?
A landing page is often the very first or only page of your online store or website that your audience sees. It means a properly optimized landing page is the most powerful source to generate more leads for your products or get subscribers for your newsletter.
These pages are specially designed to convert web traffic into regular readers, repeat users, or valuable customers. Since the core purpose of landing pages is to boost conversions, improving their overall performance and usability can lead to momentous improvements in business outcomes.
9 Tips to Optimize a Landing Page for Users
Landing page optimization ensures that you reach the highest conversion rate from the people who land on your pages by clicking an ad, social media post, or URL.
If you are looking for an idea on where to start properly, here is a comprehensive guide on how to optimize landing pages for users to convert more.
1- Understand your Campaign Goals
Think about what exactly you want to achieve with your landing page. Lack of focus on a particular goal can ruin your overall efforts. landing pages optimized for multiple offers not only confuses the users but also make them bounce away for a better option. It is important to understand your campaign goals and then optimize the page appropriately to get the desired outcomes. Whether you want to sell your products, grow your email list, or boost your newsletter subscribers count, focus on the core objective, and implement suitable web design strategies to make your landing page stand out.
2- Use an Enticing and Benefit-oriented Headline
Getting the headline of your landing page right is one of the vital elements of a successful LPO process as users focus on the headline when they want to visit your page. Most of the headlines are all about the product or service like 'durable leather purse' or 'digital marketing services' etc. These are known as feature-oriented headlines and there is nothing about the user and don't really tell the users what is in it to add value to their lives. That is the reason, always choose an enticing and benefit-oriented headline for your landing page to show that it is something all about the users. Writing decent and alluring headlines is a science on its own, and testing is the best way to find one that works great.
3- Compelling Flow of Text- Make your Copy Awesome
Users will not proceed further to get more details on your landing page if there is nothing satisfactory in terms of what you have to offer from the beginning. In order to boost the conversion rate, you should create an awesome and convincing copy for your landing page with a compelling flow of the text. Be genuine when writing your copy and use a variety of enticing content development techniques to let users know how you can help resolve their issues or problems.
4- Use Properly Optimized & Quality Images
Visuals are an important part of your landing page. Always use the most relevant, high quality, and optimized images to make your landing page stand out. Visual content is difficult for search engines to understand and index, but the use of basic image optimization tips can help you make visuals easy to understand for search engines and users as well.
For instance, if you are creating a page for promoting a particular event, you should use snapshots of the event and use proper image alt-tags to provide your users and search engines with as much as possible information about the page and its contents.
5- Live Chat Integration
Adding a live chat feature into your landing pages is one of the best ways to increase conversion rates. It shows that you are available 24/7 to respond to their queries as soon as possible. Live chat allows them to quickly connect and interact with your brand when they want to know more about the offer, product, or business.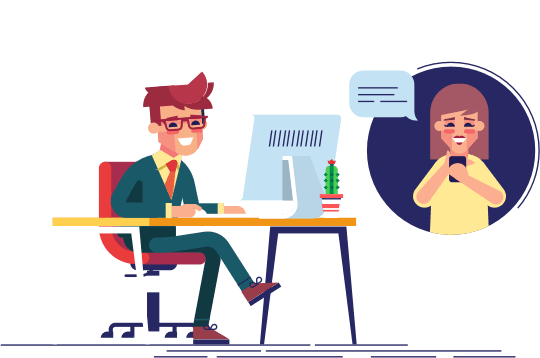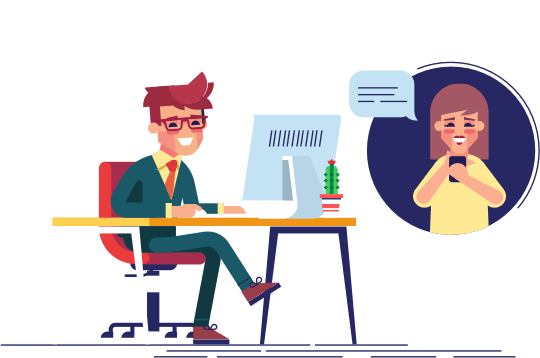 6- Social Proof: Testimonials
Modern-day internet users are more likely to copy the behavior of others. So, show them what your customers say about your product/business and how it helped them. Be sure to add social proof and testimonials on your landing page to build trust and convert more. Show how many people have already used your product or service and their satisfaction level as well.
7- Loading Time Matters
Improving load time is one of the proven tips to optimize the landing pages for users. You spend a lot of efforts and time to create an awesome landing page with perfect images and content, but all your efforts wouldn't matter if the landing page is too slow to load. Make sure your landing page loads within a few seconds if you really want to improve user experience on your page. You can test the speed of your page on Google PageSpeed Insights and find out what you can do to improve its loading time.
8- Optimize for Mobile Users
In this digital world, more and more people are using mobile devices for internet browsing and to find more information about their favorite products and brand. That is the reason, you should optimize your landing page for different mobile screens to make sure it will load fast and properly on all devices. Mobile-friendly and fast loading landing pages can dramatically affect your overall conversion rates.
9- Safety Signs and Security Seals
The availability of safety signs and security seals on your landing page makes your visitors feel safe and protected while they are visiting your page. It shows that your landing page is a safe place to browse, subscribe, or purchase.