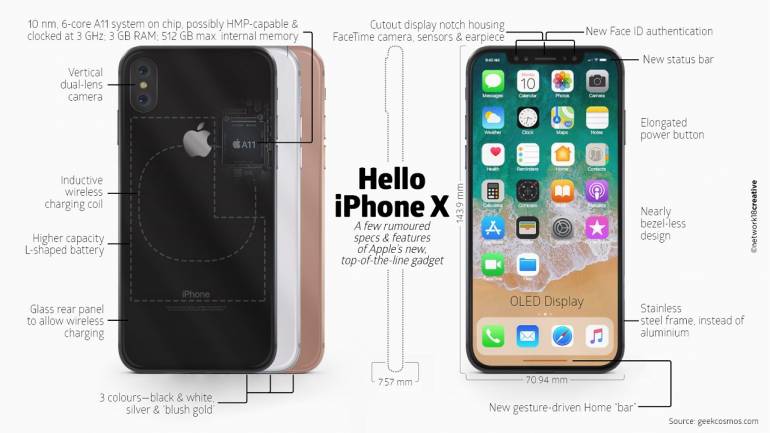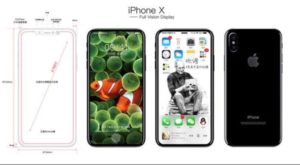 If you're well acquainted with the gadget news that's going around, you would know that the iPhone X has been launched exactly 10 years after the very first iPhone was introduced way back in 2007. That device, then, initiated a revolution in the way people communicated and eventually with every iPhone update, things are changing only for the better. iPhone has had direct impact on the world of mobile computers, it has reduced costs of parts which are found in different other products like drones and wearables.
There was a time when Apple iPhones were something that was untouchable by the common men. However, in recent years, the scenario has changed and you will find many people owning iPhones, if not the latest one.
In what does Apple iPhone X differentiate itself 10 years later?
People say that the iPhone X is going to be the next future for Apple. What do they exactly mean by this? Is this something more than a phone? Let's check out the initial thoughts of people who have used it.
The good side of iPhone X
Looks are good: If you check out the iPhone X, you will see that it is nothing but the revamped version of the design which Apple has been speaking of in every release of their new phones since iPhone 6 in 2014. Although there's nothing that drastically new but the screen seems to be the biggest asset of this phone. It shines with the glass and metal structure surrounding it and fading off to the background.
Cameras are of great quality: This has been the case throughout the years with Apple as the cameras of their iPhones are excellent. The phone has 2 back cameras of 12 megapixel cameras which can capture beautiful portraits that look as if they were shot on some good professional camera. This new camera in iPhone X even lets you capture pro-level videos and also permit you to shoot in 4Kwith image stabilization.
Excessively good selfies: The iPhone X has 8 megapixel front camera which incorporated Apple's new 'True Depth' sensing tech which is used while unlocking the phone and this produces superb quality selfie photos. The cameras are able to identify few faces and this even means that group selfies can seem like never before.
Wireless charging: The lightning cable chargers offered by Apple seem like they have been designed to break. Hence the feature of wireless charging is definitely a welcome change. Although the tech behind wireless charging still isn't perfect but majority of the wireless chargers need the phone to be kept on them in a definite way. If you don't line it up properly, you'll wake up to a dead phone.
The not-so-good side of iPhone X
Face ID is not so perfect: With the iPhone X, Apple eliminated the home button and this button has a fingerprint scanner since the iPhone 5S had made this feature famous. You can now unlock your phone with the Face ID for which you have to register the face and get it scanned with True Depth sensors. However, there will be times when you wake up and your hair is not like what it was then and the phone won't recognize your face.
Pants can press the side button: If you have the habit of wearing skinny jeans, you will keep pressing the side button and if the screen remains on, you might unknowingly try to buy something with Apple Pay.
Therefore, now that you are informed on the good and not-so-good features of the iPhone X, start saving money for buying this tech wonder.