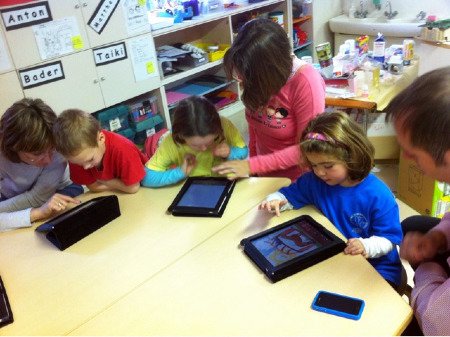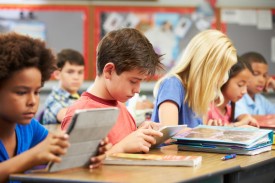 We are pretty aware of the fact that technology is woven into all aspects of our lives. It is all about how we play, work, learn, shop, communicate and share information. Hence the idea of integrating technology inside classrooms just makes enough sense. Technology being used in classrooms is changing the entire experience students have with their education. It is transforming the way in which children learn, teachers teach and how both the students and teachers communicate with each other.
These days, modern day classrooms have the chance to integrate several mobile devices like iPad in the classroom to bring forward a new world of engagement, customized learning and collaboration with the classroom. This is why people are not even surprised to see programs like 1:1 implementations of iPads inside classrooms which have become widespread through the United States of America.
Few top reasons behind schools integrating tech inside classrooms
Modern classrooms that welcome technology empower students and teachers with new forms of group communication. With the increasing use of mobile devices, students can effortlessly collaborate both within the classrooms and even outside them. Technological interactions boost student engagement, especially for reserved pupils who are more comfortable communicating online.
When you have technology like iPads and smartphone devices entering classrooms, they offer the students with enough vital opportunities to be able to excel and work at their own pace and level. Educators are even allowed to customize chapters and lessons as according to the student so that he achieves progress by studying whatever is allotted to him. Personalized learning is something that is enhanced with the help of iPads and other tech devices being welcomed in classrooms.
Majority of the kids gravitate towards technology as this has become the trend of the generation. Hence by bringing technology inside classrooms, it gets easier to excite more and more students. As they're already spellbound by the different sorts of gadgets at home, they love it even more when they find similar gadgets even in classrooms. As they feel more interested towards their studies, it becomes easier for them to engage their minds in classrooms.
You can extend learning beyond classrooms
When you incorporate technology inside classrooms through various programs like BYOD and 1:1 iPad implementations, this allows learning to move beyond the walls of their classrooms. Students may wish to learn anytime and anywhere just with the help of mobile devices. So, when students love to study even after their classroom hours, this is indeed a bliss for educator and parents.
Perfectly prepares students for a brighter future
As mentioned earlier, technology is there in all aspect of our lives and this is indeed true in all aspects of our careers. If you wish to prepare this entire generation for a brighter future, it is necessary to use different types of technology in classrooms. They will probably be using these devices throughout their college and university lives and also during their future careers. As everything is becoming tech-based these days, education too will become one.
What do teachers say about using tech gadgets in classrooms?
There have been 45% of teachers who have been surveyed and they have been using e-readers and 43% use computers and tablets inside classrooms to complete tasks and assignments.
75% of teachers that were surveyed in

Pew Research Center's Internet & American Life Project

might say that the students used their mobile phones inside classrooms to finish up their assignments.
Therefore, if you're wondering about the new trend of using iPads inside classrooms, you've got to upgrade yourself with the current trend in order to plan well the future of the students.