Tech
Top 9 Back to School Tech Tips For Parents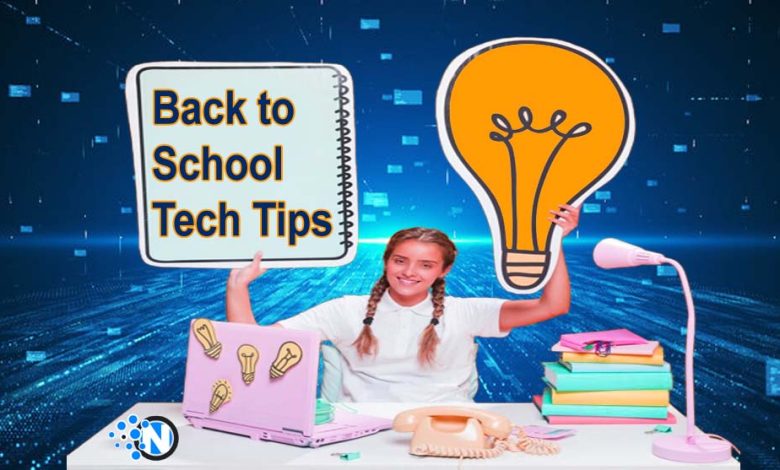 Tech tips are especially crucial for students returning to their schools after spending the holidays. With the development of the digital world, the education sector has also significantly revolutionized to ensure that students can learn their subjects in a relatively more technical way. As a result, they will be equipped with the latest research and knowledge that will surely help them in their upcoming lives. However, it is necessary for parents and students to learn about some essential tech solutions to avoid any damage and maintain transparency. We have developed this guide on the top 9 tips you must follow. 
Back-to-School Tech Tips for Parents
In the under-section, we have enlisted the complete details on the top 9 back-to-school tech tips for parents.
Update the Device
Technological advancements are now making new gadgets at a really fast pace, allowing you to have your hands on modern products every day. Therefore, you must focus on finding the latest models to ensure that your children are enjoying studying in the best manner. The modern models not only come with exclusive features but also with enhanced security to protect your children from online hacking attacks and other vulnerabilities. Also, they are sturdy enough to be broken easily. So you can use them for an extended duration.
Don't Share Passwords
It is necessary not to share your passwords with your companions or other relatives to ensure that you enjoy the full potential of your online subscriptions on your own. Different language learning apps are available on the web that operate on a membership basis. You must not share your details with anyone as it may lead to significant damages in the form of leaked privacy or numerous damages. You must alert your children about the hazards they can acquire if they share the login credentials with their friends. By providing a detailed knowledge of these privacy considerations to your child, you can ensure he is working in the right direction.
Set Up a Dedicated Study Space
Learning requires a peaceful environment. That's why you must consider this requirement as a responsible parent and focus on creating one for your children. You must choose a fully furnished corner of your home where there is strong Internet connectivity along with a peaceful environment. Additionally, you have to create a proper schedule to make sure that all of your kids are available at the respective time. Help them to operate their tech gadgets precisely so that they can reach only the educational platforms. Further, you must customize the settings of your Wi-Fi router to block unwanted sites.
Establish a Routine
In the previous section, we discussed setting up a dedicated study space to help your children learn in a peaceful environment. Establishing a proper routine also plays the same role. You must make sure that your children will switch off their phones or other tech gadgets at a particular time and go to bed. Similarly, you need to take care that they wake up on time in the morning. In this way, you can bring a sense of responsibility among them that can help them dominate in this fast-paced environment.
Utilize Parental Controls
Online browsing is never going to be safe, especially for school-going children, as they are at a greater risk of getting caught in phishing attempts. Furthermore, some sites showcase explicit advertisements or content that can boost sexual curiosity among teenagers. Therefore, parents must utilize the robust parental control features available on different devices to allow only the necessary learning platforms. It not only keeps your kids safe from harmful activities but also limits access to age-inappropriate content.
Access to Digital Library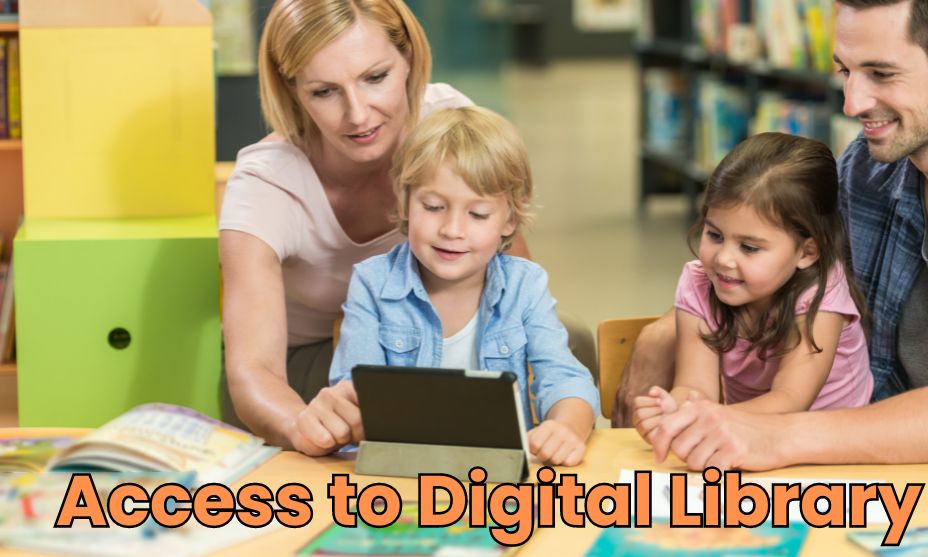 Another tech tip for parents for their back-to-school children is that you must provide them access to leading digital libraries, like Z Library, to help them download the books relevant to their courses. In this way, they can avoid the hectic and crowded environment of the city libraries. The benefits of digital libraries are numerous. The major one is that you don't have to return the books in a particular time duration. Instead, you can download and save them in your storage to access them during online sessions.
Purchase a Portable Charging Station
Next, it is necessary to purchase a portable charging station for the tech devices of your children. It is necessary to buy a remote gadget so that your children can easily take it anywhere. Technological developments have made sure that a large number of companies are producing such equipment. You only have to understand your requirements and find the product accordingly. Further, make sure that the charging station is rechargeable with solar power as the sunlight is always available during the daytime.
Online Collaboration
Collaboration and communication are the keys to success in business as well as in studies. Therefore, parents must understand their importance and leverage the power of online tools to allow their kids to connect with their friends to share their thoughts and prepare for the test. In this way, they can boost the knowledge of their subject. Also, it is quite effective to remain active in this fast-paced environment.
Understand Basic Tech Support
Lastly, you must make your children grasp a complete understanding of the basic tech support and troubleshooting methods to deal with the potential flaws. It not only improves the survival skills of your kids but also saves enough money from spending on leveraging professional services.
Final Verdicts
The landscape of digital education has evolved much in the recent past. Thus, you must leverage the potential of digital platforms for your children to make sure they get all the desired advantages. However, there are numerous tips you must follow to maintain essential tech security for your back-to-school children. By updating children's devices and helping them to understand the basic security standards, you can make sure that they are learning the information in the best, secure manner. Additionally, allow them access to online libraries for more precise education.