Both inventory management software and accounting software are required for businesses large and small to maximize efficiency and aid with business management. Accounting software establishes your company's present financial status, whereas inventory management software monitors the state of your goods. Inventory management entails knowing what is stored in your warehouse and where it is placed.
However, by not integrating it into your back-office systems, an inventory management system cannot effectively optimize your inventory or ensure that the inventory asset is reported on your financial reports.
Fortunately, these two very distinct aspects of your organization can be combined to improve management, giving your business a competitive edge while minimizing risk, saving money, and automating operations.
What are Inventory Management Software and Accounting Software?
Accounting and inventory management software are critical components of high-performing retail or wholesale firms. If you don't know what these are, here's a brief explanation of the two:
Inventory Management Software
Your inventory management software will keep track of the number of items on your warehouse shelf, in your store, and the possession of other merchants and distributors. When you know your stock levels, you can ensure that you have the correct quantity of items in the right location, at the proper time, and at the correct price.
Effectively measuring and controlling your physical inventory lets you see when specific items are running short and replenish your supply to keep sales moving. Busy business owners need to perform this function accurately, with automated software that performs this function for them.
Accounting Software
Accounting software keeps track of and manages your financial transactions. These systems range in scale from simple bookkeeping to managing complete financial inflows and outflows. Accounting software helps maximize the accounting department's efficiency and eliminate costly bookkeeping errors.
Accounting software also allows you to track and analyze cash flow in and out. It can track transactions, manage customers, and produce reports. It can also create purchase orders, track inventory, charge customers, and track account balances.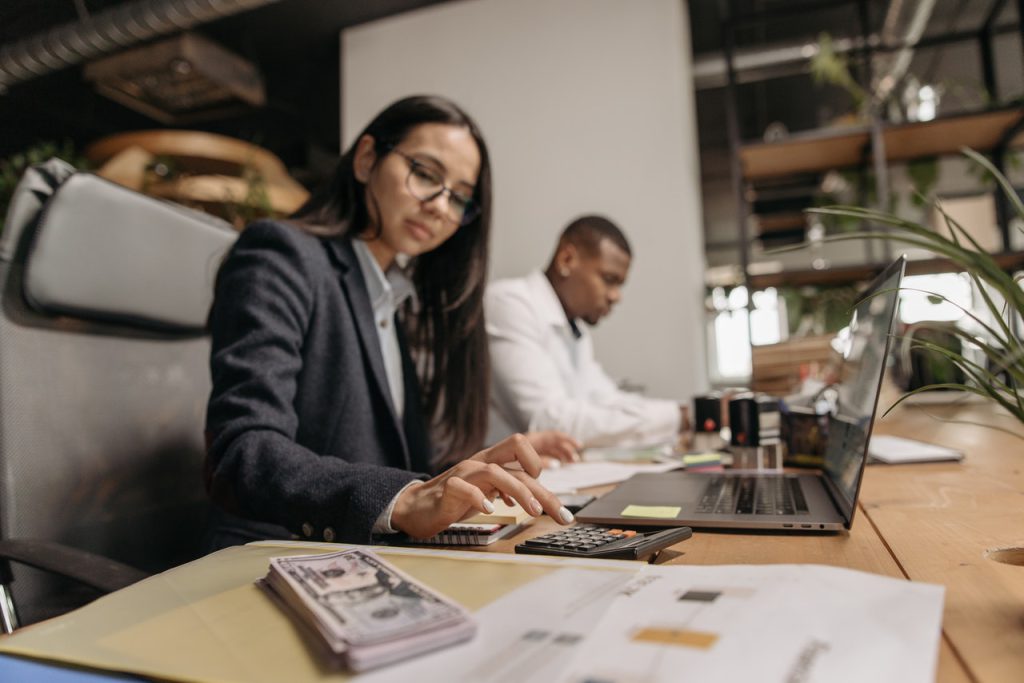 Integrating Your Accounting Software with Inventory Management Software and Its Benefits
These two components can be advantageous to a business. Consider the following benefits:
Properly Maintain the Stock
By optimizing your inventory, you can ensure your client's satisfaction while minimizing waste. When your inventory becomes outdated, it gets pricey as it becomes expensive. Excess inventory is a cost to your firm just by existing. Meanwhile, a shortage results in lost sales opportunities and dissatisfied clients, which can be detrimental to your business's financial line and reputation.
If your business is in need of a reliable Inventory Management System, there are a variety of reputable software options available for you, such as Fishbowl.
Integrating your inventory management into your accounting software will ensure that inventory is stable by providing accurate, up-to-date counts. In addition, you can utilize data to create sales predictions that will assist you in predicting when you'll require additional or less inventory to avoid running into shortages or overages.
Eliminate Missed Sales
You never want to lose a sale due to an item being out of stock. Fortunately, a detailed inventory report ensures that you never run out of products or lose sales opportunities. This is a far more efficient technique than relying on your memory alone or a warehouse visit to know what you require.
Your inventory management software will enable you to establish minimum inventory levels for individual items, automatically creating buy orders for more inventory when the threshold is reached. You'll constantly be aware of what you need ahead of time!
Utilize Money Efficiently
Having the appropriate inventory level is critical for retail success. Remember that inventory is an investment, and purchasing the proper quantity of each product ensures that you maintain sales and avoid outages. Additionally, it guarantees that things do not accumulate on the shelves, increasing carrying expenses.
Accurate inventory reports enable you to swiftly identify slow-moving products, discount them, and liquidate them to free up cash and make way for new products, marketing initiatives, or anything else your firm requires.
Satisfied Customers
Rather than contacting supply chain management, you can review your inventory report to determine whether you have one in the warehouse. Additionally, you'll be able to detect faulty shipments more quickly.
When purchase orders are current, you may sell consumers the things they require because you will know inventory is on its way. This type of forthright communication instills confidence in your customers, an enormously significant asset for any organization.
Provide Accurate Reports
All businesses must compare their inventory supply to their accounting data to prevent conflicts. Your stakeholders and investors rely on you to produce reliable financial reports and tax-related financial statements. When disparities become the norm, it communicates to stakeholders that you are not operating a lean operation.
Additionally, you must handle your balance sheet and keep a close eye on your cost of sales. These will play a critical role in management decision-making. Accounting software eliminates complications and enables you to generate accurate reports.
Final Thoughts
This is why it is critical for your business's performance and health to have integrated inventory management and accounting software. It will assist you in assessing your needs, optimizing your sales, making sound business decisions, and planning for future growth.